French President Hollande Signs Marriage Equality Bill
Gay and lesbian couples in France will be able to marry beginning May 28. The new law also legalizes adoption for same-sex couples.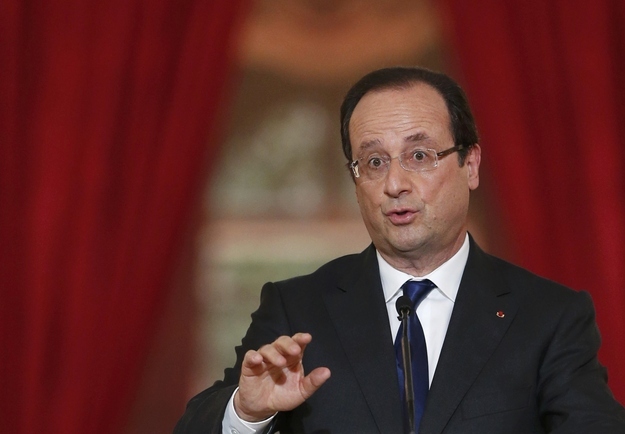 Marriage equality is the law of the land in France, with the bill passed by the legislature having been signed into law Saturday by French President Francois Hollande.
Same-sex couples will be able to marry starting May 28, 10 days from Saturday.
From the BBC:
France's president has signed into law a controversial bill making the country the eighth in Europe, and 14th globally, to legalise gay marriage.

On Friday, the Constitutional Council rejected a challenge by the right-wing opposition, clearing the way for Francois Hollande to sign the bill.

He said: "I have taken [the decision]; now it is time to respect the law of the Republic."
The bill also legalized adoption for same-sex couples, although the Constitutional Council noted Friday that, as the BBC reported, "the interest of the child would be paramount in adoption cases, cautioning that legalising same-sex adoption would not automatically mean the 'right to a child'."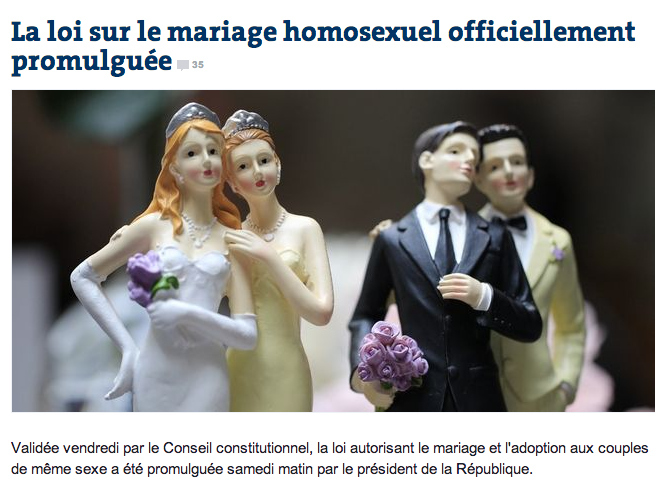 Saturday's signing followed an intense debate in the legislature before final passage of the bill April 23.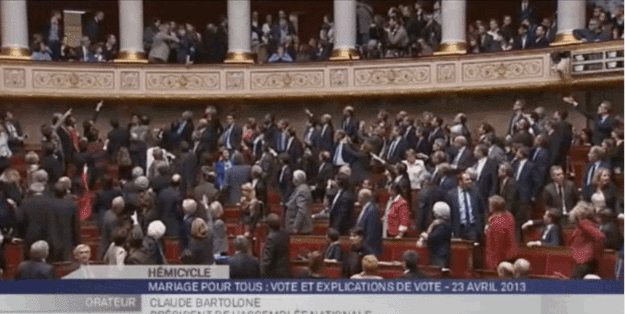 The opposition was intense — if a bit unusual — on the streets as well.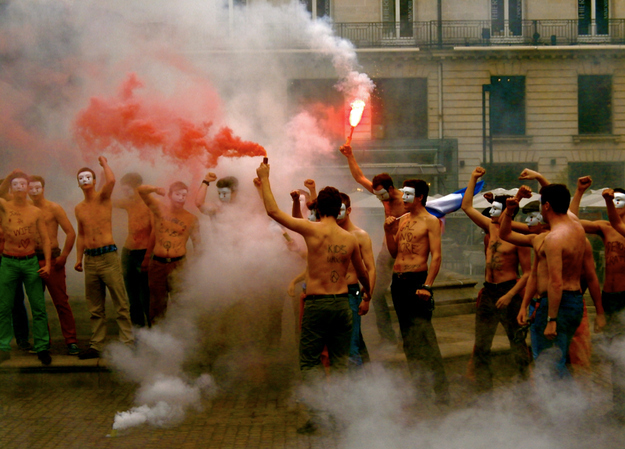 But, before the weddings, a celebratory concert is scheduled for Tuesday.