Former Pennsylvania Gov. Tom Ridge Says Current Governor "Needs Some Support" For Marriage Decision
After Pennsylvania Gov. Tom Corbett announced he would let a ruling stand that brought marriage equality to the state, Ridge came to his defense. "[I]t's not going to go over very well with some people in the party," Ridge says of the decision.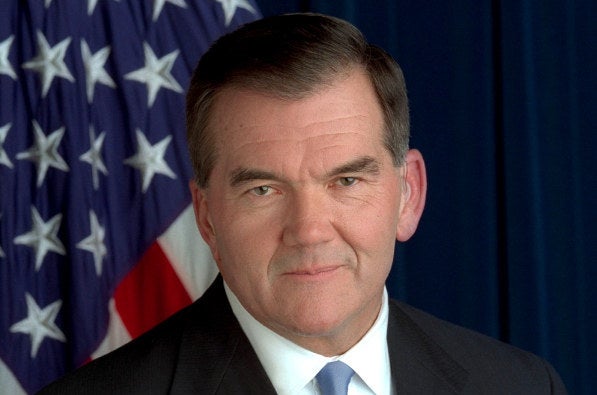 WASHINGTON — The man who signed Pennsylvania's ban on same-sex couples' marriages into law spoke out in support of the current governor's decision Wednesday to let a ruling stand that ended that law, bringing marriage equality to the Keystone State.
"Leaders make tough decisions," former Pennsylvania Gov. Tom Ridge said of current Gov. Tom Corbett's decision not to appeal the federal court ruling, "and he just made an important and a very difficult one — and that's what we want our leaders to do."
The two Republicans still represent differing views: While Ridge has come to support marriage equality, Corbett Wednesday reiterated his "belief that marriage is between one man and one woman."
Ridge talked with BuzzFeed last year about his own "evolution" on the issue, going from signing the state's Defense of Marriage Act in 1996 to signing onto the 2013 Supreme Court brief from Republicans asking the Supreme Court to overturn California's Proposition 8 marriage ban. "Since that time, frankly, my point of view has evolved," of the 1996 signing.
Of Corbett's decision to let that law stand as unconstitutional, Ridge said Wednesday, "Regardless of where you are on this issue, and there are some very strong feelings on this issue and there will continue to be, I think, for the foreseeable future ... but I think it's very important to respect the governor's decision not to appeal it."
Asked why he was speaking out to support Corbett, Ridge said, "I figured he needs some support because it's not going to go over very well with some people in the party, but I think — his statement is pretty strong. He pledged to support the law that was enacted by the legislature, the court has ruled, and he's moving on, and that's a tough decision for him politically, but I think he made the right one."
He added, however, regarding other states' bans and other governors, "I'll let the governors do whatever they think is appropriate for themselves and their respective states. There's certainly a trend here, but I just don't think any governor necessarily just follows a trend because it's a trend. They need to do what is consistent with the law and with their conscience."
Despite that trend, though, Ridge also said it's too early to say whether the Republican Party will eliminate its opposition to marriage equality from the party platform by 2016.
"Whether or not it gets to the point by 2016 in the platform that the platform is neutral or makes any statement, that's still two years down the road — but it's pretty clear that there's evolution of thinking on this issue and it remains to be seen whether there will be pressure on the platform to take a strong stand one way or the other," he said, noting his long-held view is that social issues "shouldn't be at the center of either party's platform."