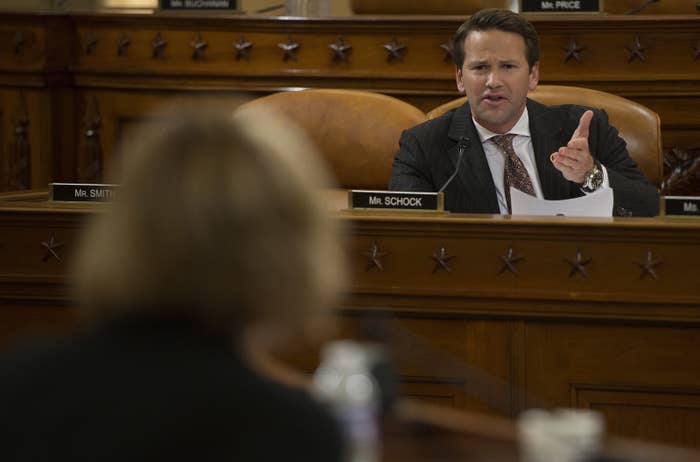 Aaron Schock, a former member of the House from Illinois, was indicted on Thursday by a federal grand jury on 24 counts relating to actions he allegedly took regarding federal and campaign funds before, during and after the time he was a member of Congress.
The charges include wire fraud, mail fraud, theft of government funds, and submitting false Federal Election Commission filings and false tax returns.

Schock resigned from Congress in March 2015, a month and a half after a Washington Post feature raised questions about the Downton Abbey-themed redecoration of his congressional office.

On Thursday, allegations regarding that redecoration effort appeared in Schock's federal indictment.

The indictment also spent significant time detailing allegations related to mileage reimbursements claimed by Schock — expenses investigated back in 2015 extensively by Politico immediately preceding Schock's decision to resign.
The indictment details alleged fraudulent reimbursement sought from the federal government relating to a photographer who Schock had hired for his staff.

Perhaps most brazenly, the indictment alleges the Schock "embezzled and converted [campaign funds] to his personal use" after his resignation from Congress.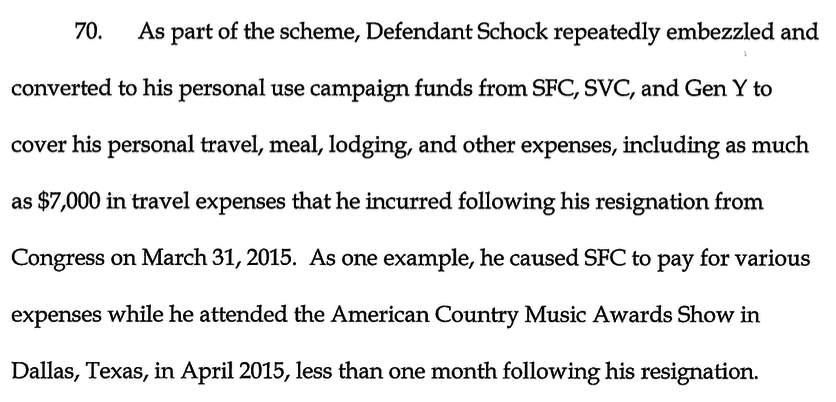 The case has been assigned to U.S. District Court Judge Sue E. Myerscough, appointed to the bench by President Obama.