Florida Swears In First Out Lawmakers In State History
Meet Florida Reps. Joe Saunders and David Richardson, the first two out gay lawmakers in the Sunshine State's history.
The Florida legislature doesn't wait for the new year to swear in its new lawmakers. More than 50 new legislators took their oath of office on Tuesday in Tallahassee.
Among them were Reps. Joe Saunders and David Richardson, who became the state's first out LGBT lawmakers.
On Sunday, Richardson got to Tallahassee and shared a picture of the old Capitol building.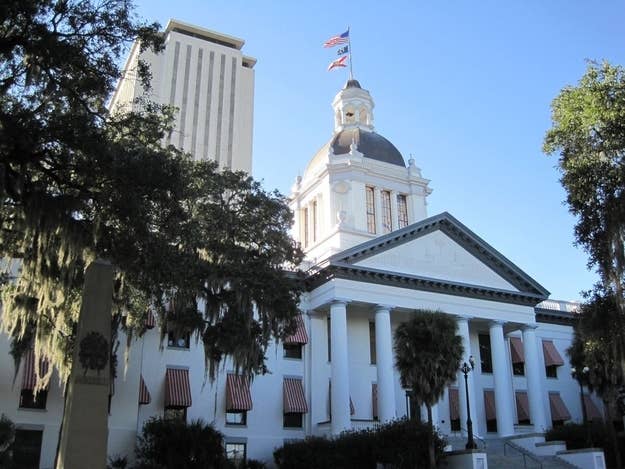 Here Richardson is on Monday with the chair of the Democratic caucus, Rep. Perry Thurston.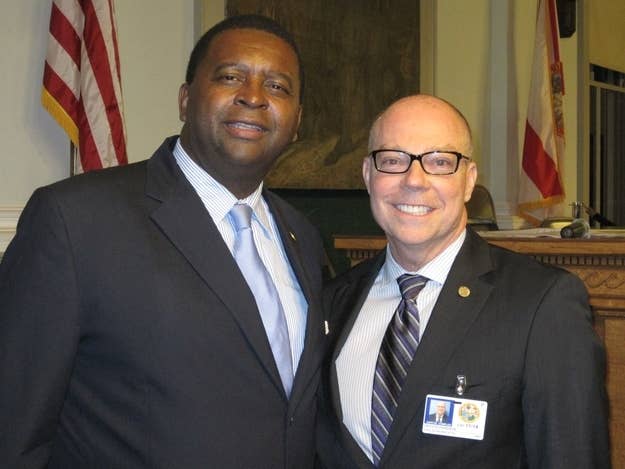 Here's Saunders, with his partner, Donald Rupe, on the floor of House of Representatives on Tuesday.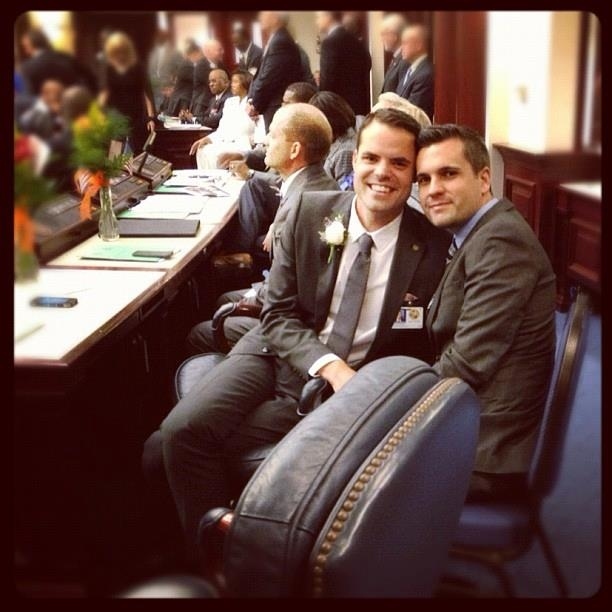 Saunders took his oath.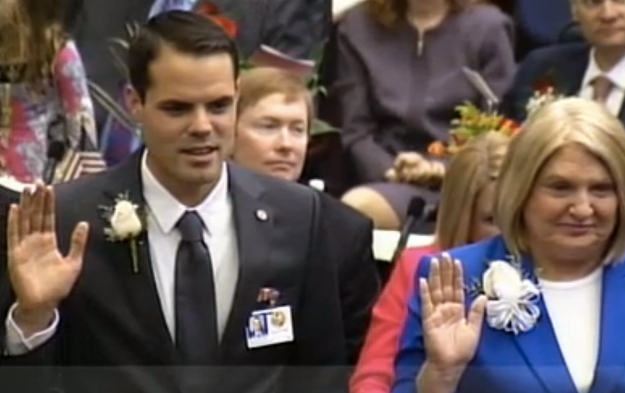 Richardson took his oath.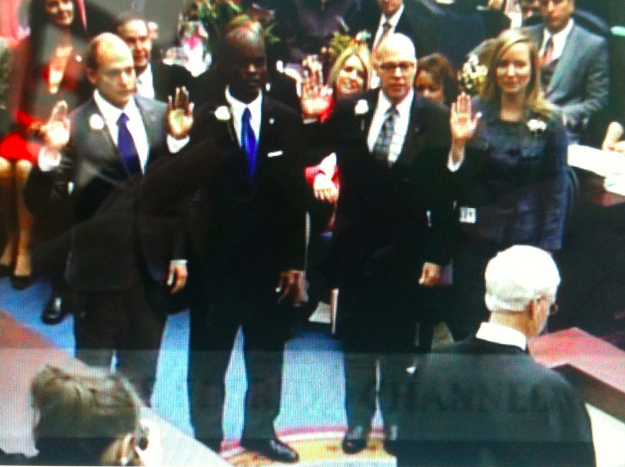 Finally, Rep. Richardson stood at his desk.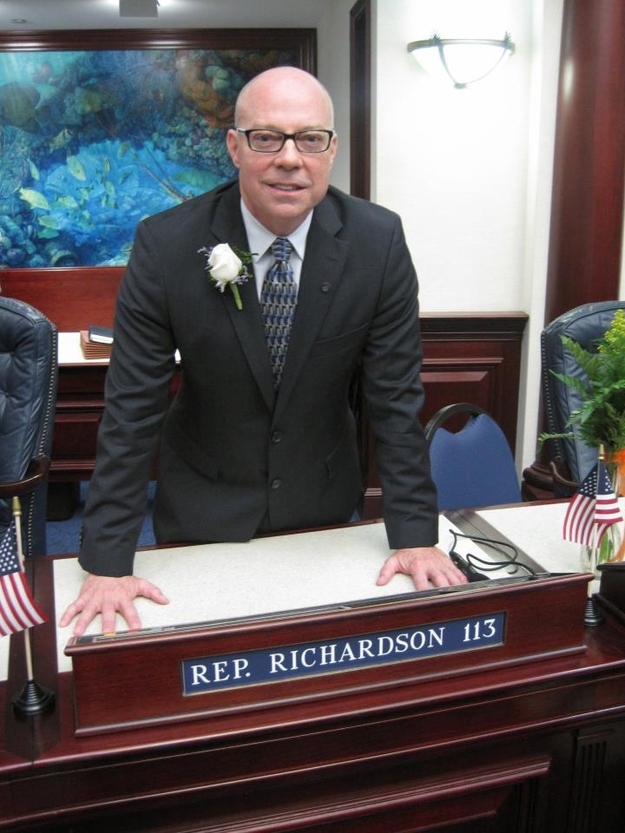 And, Rep. Saunders has his office.