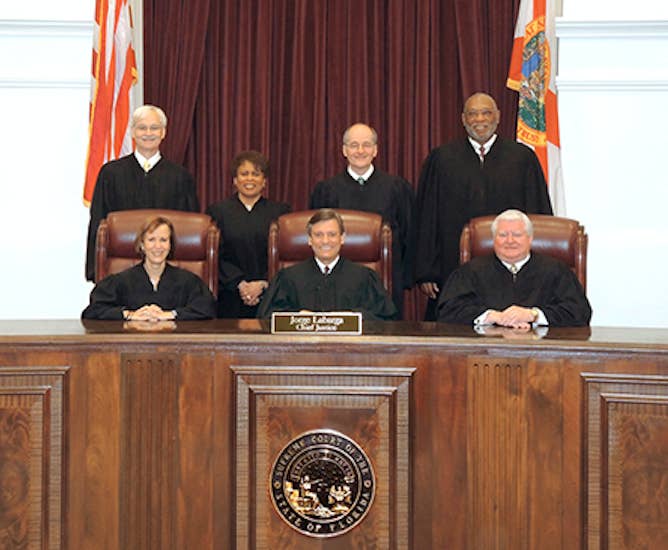 WASHINGTON — The Florida Supreme Court appears to want to move quickly on addressing the effect of the U.S. Supreme Court's ruling that the state's death penalty scheme is unconstitutional.
Earlier this week, the state high court told state officials and lawyers for Cary Michael Lambrix, scheduled for execution on Feb. 21, to submit briefing on the effect of the Supreme Court's ruling in Hurst v. Florida on Lambrix's death sentence.
Lambrix was convicted and sentenced to death in 1984 for the murders of Clarence Moore and Aleisha Bryant.

In Hurst, the U.S. Supreme Court held 8-1 that Florida's death sentencing scheme was unconstitutional under the Sixth Amendment because it violated the right to a jury by making the imposition of a death sentence — specifically, the finding of aggravating circumstances — the responsibility of a judge and not a jury.
On Friday, the state high court announced it would be not be putting Lambrix's scheduled execution on hold at this time, as his lawyers requested. Instead, the court scheduled arguments for 9 a.m. Feb. 2 on the Hurst-related questions.
The court told the parties to be prepared to discuss the effect of Hurst on Lambrix's convictions and death sentences. Specifically, it wants to hear arguments on whether the U.S. Supreme Court's decision is retroactive to cover Lambrix's 1984 conviction, whether it applies given the specific facts of Lambrix's case, and whether any error that was committed by the state is harmless.