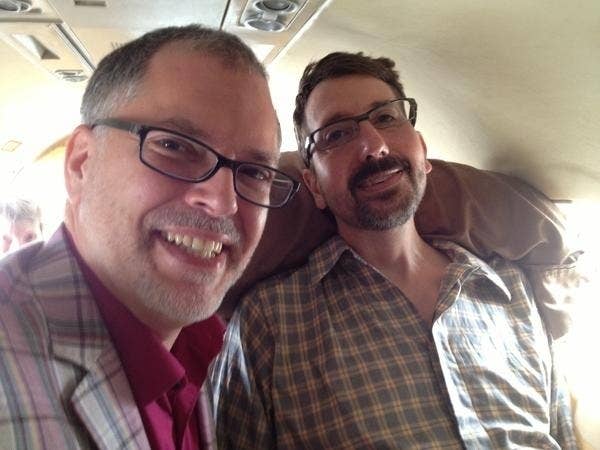 Ohio officials must recognize the marriages of same-sex couples who married out of state for purposes of being considered married on death certificates, a federal judge ruled on Monday.
Judge Timothy Black had granted a temporary injunction for James Obergefell and John Arthur in July, ordering that their marriage be recognized on his death certificate should Arthur — who was in hospice care — die. Since then, Arthur died, but the case was amended to included a funeral director who wanted to ensure that he would be protected should he list same-sex couples as married, as well as another individual who sought to be listed as the surviving spouse on his husband's death certificate. On Monday, Black made the injunction against county and state officials permanent.
Black explained that the case was not about marriage, but rather about "the right to remain married":

The plaintiffs in the case only sought a ruling regarding the treatment of death certificates in light of Ohio's constitutional amendment and statute banning recognition of same-sex couples' marriages, so Black's order is limited to that request. In explaining the narrow scope of the case, Black wrote: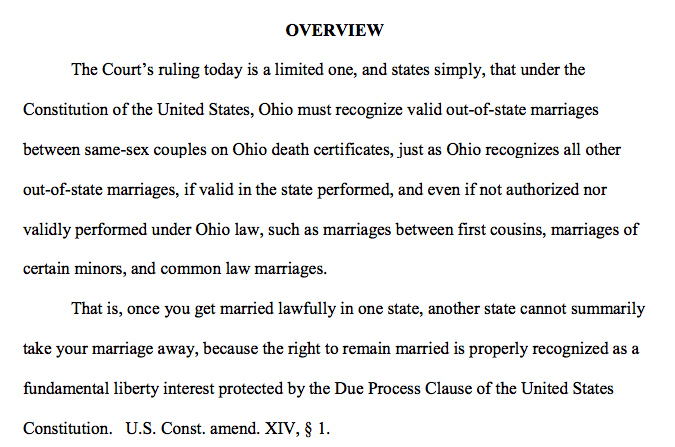 Update at 3:10 p.m.: Ohio Attorney General Mike DeWine communications director, Lisa Hackley, told BuzzFeed, "Following the judge's decision, we have consulted with our client, Director Theodore E. Wymyslo, M.D. of the Ohio Department of Health. Following our client's wishes, we will appeal the decision to the U.S. Sixth Circuit Court of Appeals."
Wymyslo was directed by Black's order earlier Monday "to make a best faith effort to communicate Notice of this Court's Final Orders ... to all persons within Ohio who assist with completing Ohio death certificates."