Federal Judge In Michigan Allows Challenge To Marriage Ban To Go Forward
"Plaintiffs are entitled to their day in court and they shall have it," Judge Bernard Friedman wrote, citing last week's Supreme Court decision on the Defense of Marriage Act.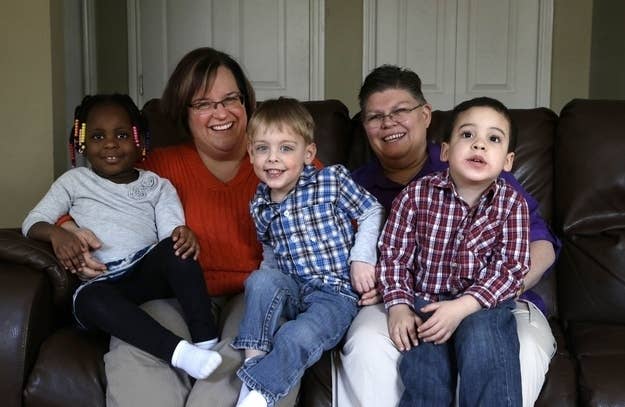 A federal judge in Michigan ruled Monday that a challenge to the state's amendment banning same-sex couples from marrying can go forward, denying state officials' request to dismiss the lawsuit.
In reaching the decision, Judge Bernard Friedman cited last week's opinion striking down the federal definition of marriage in the Defense of Marriage Act, writing of April DeBoer and Jayne Rowse's challenge to Michigan's amendment, "The United States Supreme Court's recent decision in United States v. Windsor ... has provided the requisite precedential fodder for both parties to this litigation."
On the state side, Friedman noted, "Defendants [including Michigan Gov. Rick Snyder] will no doubt cite to the relevant paragraphs of the majority opinion espousing the state's 'historic and essential authority to define the marital relation,'" presumably as a support for the state's right to define marriage for itself.
Then, however, Friedman wrote:
On the other hand, plaintiffs are prepared to claim Windsor as their own; their briefs sure to be replete with references to the newly enthroned triumvirate of Romer v. Evans, 517 U.S. 620 (1996), Lawrence v. Texas, 539 U.S. 558 (2003) and now Windsor. And why shouldn't they? The Supreme Court has just invalidated a federal statute on equal protection grounds because it "place[d] same-sex couples in an unstable position of being in a second-tier marriage."
In sending the case forward, Friedman concluded, "Plaintiffs are entitled to their day in court and they shall have it."