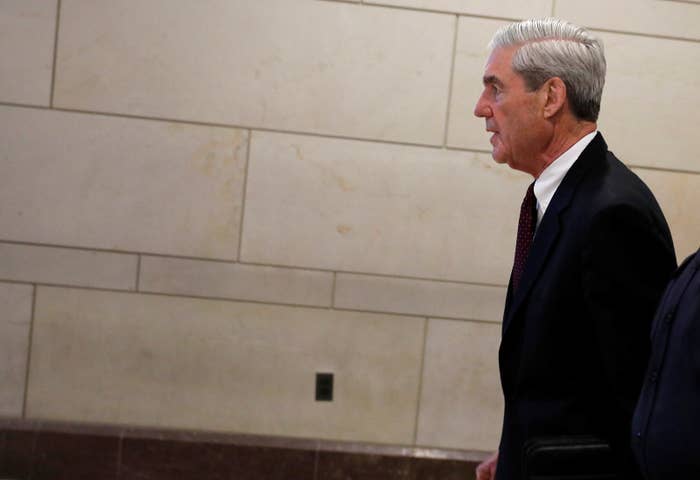 The special counsel's office announced a federal indictment against the Russian-based Internet Research Agency (IRA), two other Russian entities, and 13 Russian individuals Friday, accusing them of "interfering with the US political and electoral processes, including the presidential election of 2016."
The special counsel's office, which is investigating Russian interference in the election, provided the following statement:
A federal grand jury in the District of Columbia returned an indictment on Feb. 16, 2018, against 13 Russian nationals and three Russian entities accused of violating U.S. criminal laws in order to interfere with U.S. elections and political processes. The indictment charges all of the defendants with conspiracy to defraud the United States, three defendants with conspiracy to commit wire fraud and bank fraud, and five defendants with aggravated identity theft.
Beginning in 2014, according to the indictment, the IRA began "operations to interfere with the US political system," including by "creating false US personas" to operate "social media pages and groups designed to attract US audiences" and "traveling to the United States under false pretenses for the purpose of collecting intelligence to inform Defendants' operations."
By mid-2016, the operations, according to the indictment "included supporting the presidential campaign of then-candidate Donald J. Trump ("Trump Campaign") and disparaging Hillary Clinton." Specifically, "Some Defendants, posing as US persons and without revealing their Russian association, communicated with unwitting individuals associated with the Trump Campaign and with other political activists to seek to coordinate political activities."
At a news conference Friday afternoon, Deputy Attorney General Rod Rosenstein, who is overseeing the special counsel's work due to Attorney General Jeff Sessions' recusal, announced the indictment sought by Mueller — laying out the alleged social media efforts and the alleged fraudulent ways in which the effort was organized and implemented. He said the defendants had characterized their activities as "information warfare against the United States, with the stated goal of spreading distrust towards the candidates and the political system in general."
The indictment charges the IRA and others with a conspiracy to defraud the United States. Rosenstein specifically noted how the efforts included efforts to defraud the Federal Election Commission, Justice Department, and State Department. The additional charges — against some but not all of the defendants — include conspiracy to commit wire fraud and bank fraud, as well as several counts alleging identity theft.

Rosenstein said on Friday that there were no allegations in the indictment "that any American was a knowing participant in this illegal activity" — he said the Russian nationals charged took "extraordinary steps" to make it appear that they were ordinary activists — or that the alleged criminal acts had "any effect on the outcome of the election."
"This indictment serves as a reminder that people are not always who they appear to be on the internet," Rosenstein said.
Several hours after Rosenstein announced the indictment, President Donald Trump tweeted, "Russia started their anti-US campaign in 2014, long before I announced that I would run for President," and he repeated his oft-made declaration that there was "no collusion."
Press Secretary Sarah Huckabee Sanders said in a statement that Trump "is glad to see the Special Counsel's investigation further indicates — that there was NO COLLUSION between the Trump campaign and Russia and that the outcome of the election was not changed or affected."
According to the indictment, social media entities associated with the IRA "contacted people through large social media groups focused on U.S. politics." The statement is consistent with information reported by BuzzFeed News this past fall.
Regarding the charges of conspiracy to commit wire fraud and bank fraud, the Justice Department charged three IRA members for allegedly using stolen identities to open accounts at a bank and online payments company PayPal. The indictment noted that the defendants allegedly used the names, addresses, social security numbers, and birth dates of unwitting people to open four accounts at an unidentified US financial institution in the summer of 2016.

Some of that same information was used to register four accounts at PayPal, which according to its website, only requires a bank account and an email address to sign up. The defendants also allegedly opened 14 other PayPal accounts by buying credit card numbers and bank information that had been created with the stolen identities of real people. That operation used a combination of 14 unique bank accounts, six banks, and 11 email addresses.
"PayPal is intensely focused on combatting and preventing the illicit use of our services," a company spokesperson said in a statement. "We work closely with law enforcement, and did so in this matter, to identify, investigate and stop improper or potentially illegal activity."
The indictment notes that stolen identities were used to maintain the PayPal accounts, as well as accounts on unnamed cryptocurrency exchanges. Accounts at an unknown bank and with PayPal were used to pay for "certain organization expenses" such as advertisements on Facebook to promote its social media presences. Other expenses included paraphernalia including "buttons, flags, and banners for rallies."

Some of the accounts were also used to receive money from US citizens for promotions and advertisements on IRA-owned social media pages. The defendants charged some US businesses $25 to $50 per promotional post on its fake accounts — including Being Patriotic, Defend The 2nd, and Blacktivist.
In October 2016, as BuzzFeed News previously reported, Russian trolls contacted activists associated with legitimate grassroots organizations through a fictitious Facebook page, BlackMattersUS, to plan and speak at protest in Charlotte, NC following the shooting of Keith Scott, a black man killed by police. After the initial rally, the page remained in contact with an activist and invited them to a "Charlotte Against Trump" protest on November 19, 2016. The indictment information echoes the date detailed in another earlier BuzzFeed News report. The same group also organized a second "Charlotte Against Trump" rally on November 26, 2016, according to flyers and posts from the BlackMattersUS site.

Facebook pages associated with the Internet Research Agency also promoted a similar rally against then president-elect Donald Trump in New York on November 12, 2016, which was attended by thousands of New Yorkers who marched from Union Square to Trump Tower, reported on previously by BuzzFeed News and described in the indictment. A protest against the electoral college and Donald Trump, not mentioned in the indictment, was planned by another IRA-associated account on Dec. 3, 2016 in Union Square.
Some of these sites and activities were described as part of congressional investigations looking into the Russian interference.

Sen. Mark Warner, the top Democrat on the Senate Select Committee on Intelligence, said in a statement that the indictment was "an important step to hold Russia accountable." He noted that senior intelligence officials had testified earlier this week that Russia was "still using social media to attack our democratic institutions and sow division amongst Americans," and he expressed frustration with the extent of the intelligence community's efforts to monitor Russian disinformation campaigns.
Special Counsel Robert Mueller's investigation "is ongoing," Rosenstein said. He did not provide any additional details. Rosenstein did not respond to shouted questions at the end of the press conference about whether the indicted defendants had a connection to the Russian government or Russian intelligence operations.
Asked if the United States had received any assurances from the Russian government about turning over the charged individuals into US custody, Rosenstein said there had been no communications with the Russians about that. The US government would pursue the normal process of seeking extradition, he said.
A new guilty plea
The special counsel's office on Friday also unsealed a criminal case against Richard Pinedo, a California man who pleaded guilty to one count of identity fraud. According to the documents outlining the offense, Pinedo ran a company called "Auction Essistance" that was "designed to circumvent the security features of large online digital payment companies." Pinedo would buy and sell bank account numbers, including many that were created using stolen identities, according to court filings.
Pinedo's charging papers don't reference the Internet Research Agency, but the IRA indictment accuses the defendants in that case of buying credit card and bank account numbers from online sellers to evade security measures at PayPal — language that is similar to the special counsel office's description of the activities that Pinedo was accused of facilitating.
The timing of the announcement also indicates the two cases are related. Prosecutors asked to have Pinedo's case sealed when they first filed the charging papers on Feb. 7, according to the now-public court docket. They explained to the judge that temporarily sealing proceedings and documents in the case was necessary to avoid possible prejudice to the ongoing investigation into Russian interference in the 2016 election, particularly into "a Russian-backed operation that used social media platforms, through fraud and deceit, to interfere with the U.S. political system."
Pinedo was arraigned during a sealed hearing on Feb. 12. On Friday, the special counsel's office asked the judge to unseal the case.
Pinedo's lawyer, Jeremy Lessem, said in a statement that Pinedo had "accepted full responsibility for his action" but "had absolutely no knowledge of the identities and motivations of any of the purchasers of the information he provided."
"To the extent that Mr. Pinedo's actions assisted any individuals, including foreign nationals, from interfering in the American presidential election was done completely without his knowledge or understanding," Lessem said.
A spokesman for the special counsel's office, Peter Carr, said in an email to BuzzFeed News that, "Ricky Pinedo admitted in his plea to selling bank account numbers over the internet, and that he knew many of the buyers were outside the United States. We have no evidence and there is no allegation he was a witting participant in the Russian efforts to interfere in U.S. elections and political processes."
While the Auction Essistance site has been been taken offline for maintenance, a cached version of the web page show offers for customers to buy "stealth accounts" on eBay and PayPal for as little as $35. "We offer services that will enable you to get back onto eBay or Amazon ranging from pre-made eBay & Paypal accounts or verification tools," the website read. "We guarantee our accounts are legitimate and not hacked or stolen like most other sellers offer."
BuzzFeed News could not reach Pinedo at a Santa Paula, Calif. phone number listed for him, which had been turned off. An internet search for Auction Essistance shows a still accessible LinkedIn page and an online slideshow presentation detailing a step-by-step process for what users could do if they had been banned from eBay. A Facebook page for the company had already been taken offline.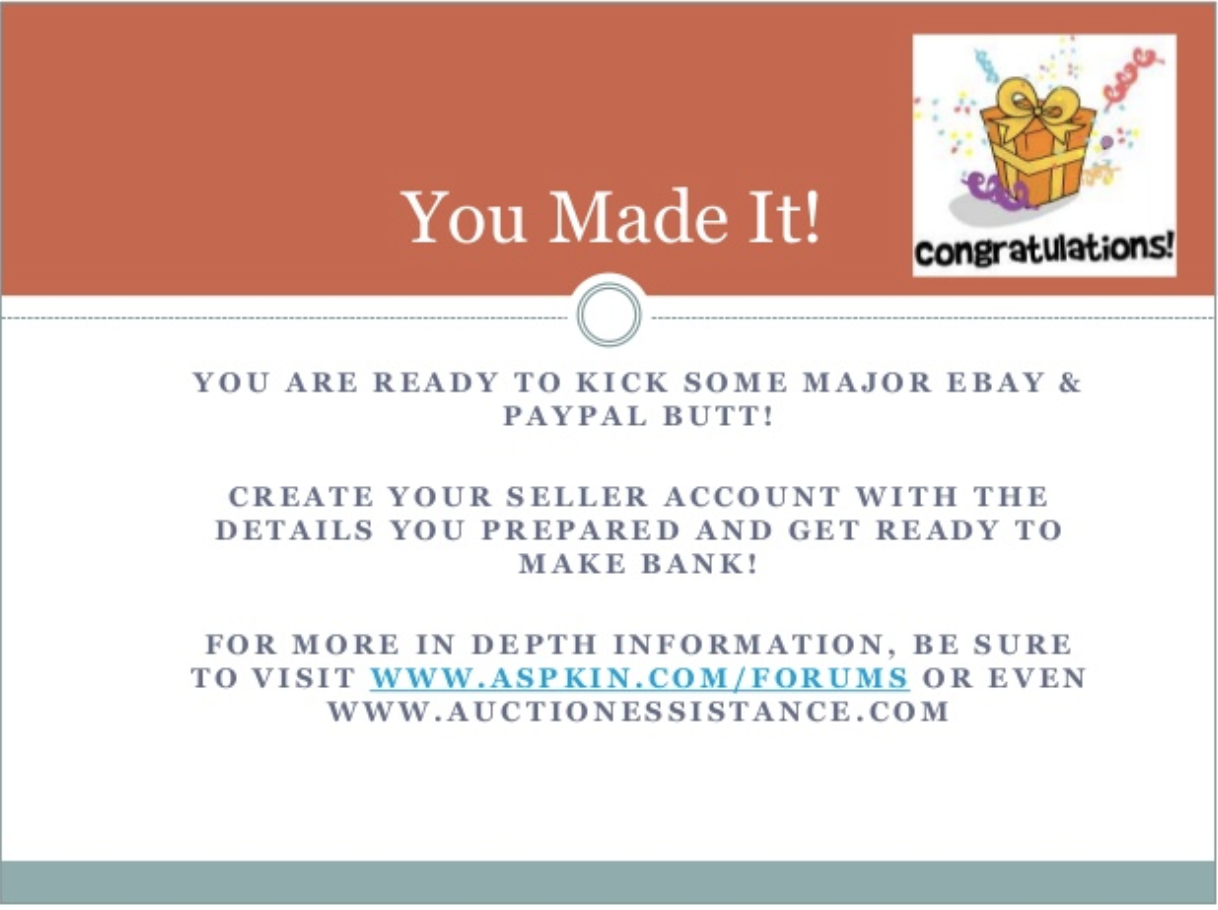 The indictment announced on Friday has been mostly brushed aside as US posturing so far in Russia. Maria Zakharova, the spokesperson for Russia's foreign ministry, posted on Facebook calling the idea that 13 people had taken on the US government "absurd."

"It seems there were 13, in the opinion of the US Justice Department," she wrote. "13 people took part in meddling in the US election?! 13 against the billions-dollar budget of the special services? Against spying and counter-spying, against the latest methods and technologies? ... Absurd? Yes. But this is the modern American political reality."

Evengy Prigozhin, who is listed as a defendant in the indictment as the owner of the Internet Research Agency, appeared nonchalant when speaking to Russian outlet RIA. "Americans are very impressionable people, they see what they want to see," he said. "I relate to them with great respect. I'm not upset at all that I'm on this list. If they want to see the devil, let them see it."
This is a developing story. Please check back at BuzzFeed News for the latest.
Hayes Brown and Ryan Brooks contributed to this report.