Federal Government To Recognize All Same-Sex Married Couples Under Private Pension Plan Law
Labor Department announces that same-sex couples' marriages will be recognized under ERISA, regardless of whether the couples' home states recognize their marriage.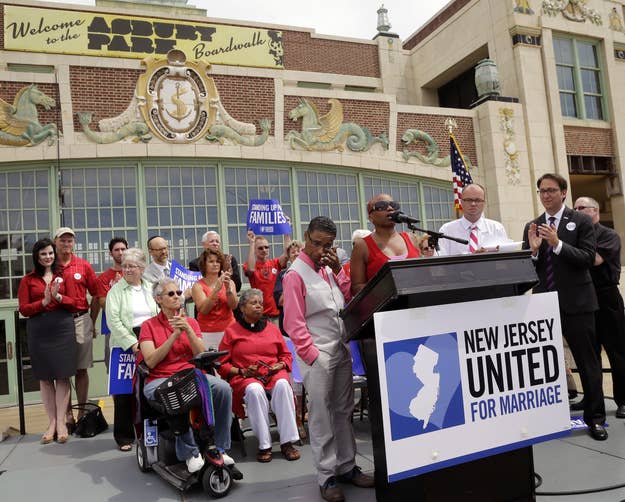 WASHINGTON — The Labor Department announced Wednesday that federal laws governing private employee pension and related benefit plans will be interpreted to recognize all legal marriages of same-sex couples, regardless of where the couple is living currently.
The decision to utilize a "place of celebration" rule, rather than a "place of domicile" rule follows the lead set by the Treasury Department in recognizing marriages for purposes of the tax code so long as they were legal in the state where the marriage was granted.
In part, the guidance issued by the Labor Department about Secretary Thomas Perez's interpretation of the Employee Retirement Income Security Act of 1974 (ERISA) and related regulations on Wednesday states:
Following consultation with the Department of Justice, the Department of the Treasury and other appropriate federal executive agencies, the Department of Labor (Department) is issuing this Technical Release to provide guidance to employee benefit plans, plan sponsors, plan fiduciaries, and plan participants and beneficiaries on the meaning of "spouse" and "marriage" as these terms appear in the provisions of the Employee Retirement Income Security Act of 1974 (ERISA), and the Internal Revenue Code that the Department interprets.
Specifically, the guidance explains:
In general ... the term "spouse" will be read to refer to any individuals who are lawfully married under any state law, including individuals married to a person of the same sex who were legally married in a state that recognizes such marriages, but who are domiciled in a state that does not recognize such marriages. Similarly, the term "marriage" will be read to include a same-sex marriage that is legally recognized as a marriage under any state law. This is the most natural reading of those terms; it is consistent with Windsor, in which the plaintiff was seeking tax benefits under a statute that used the term "spouse"; and a narrower interpretation would not further the purposes of the relevant statutes and regulations.
The guidance is part of the federal government's response to the Supreme Court's June ruling striking down the Defense of Marriage Act's ban on recognizing same-sex couples' marriages.