A little before 1 p.m. Wednesday, the federal office aimed at "preventing conflicts of interest in the executive branch" began sending out several messages regarding President-elect Donald Trump's potential conflicts of interest due to his business.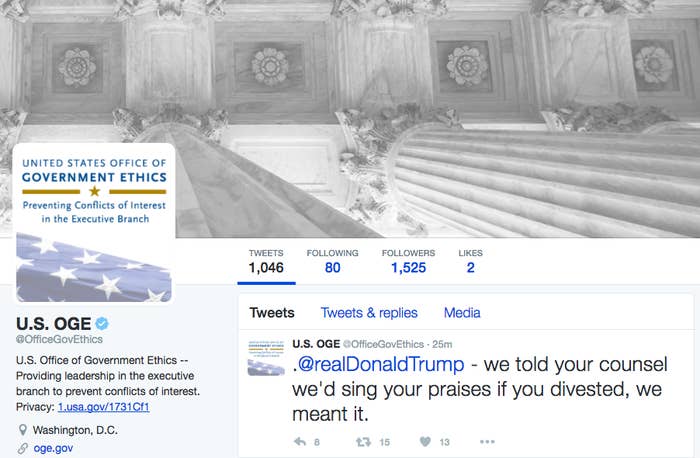 The tweets — which NPR initially reported and BuzzFeed News has confirmed as having come from the office and not the result of a hack — suggest that the president-elect has agreed to divest from his business interests. Trump himself has said that he will "remove himself" from his business but has not said anything about divesting.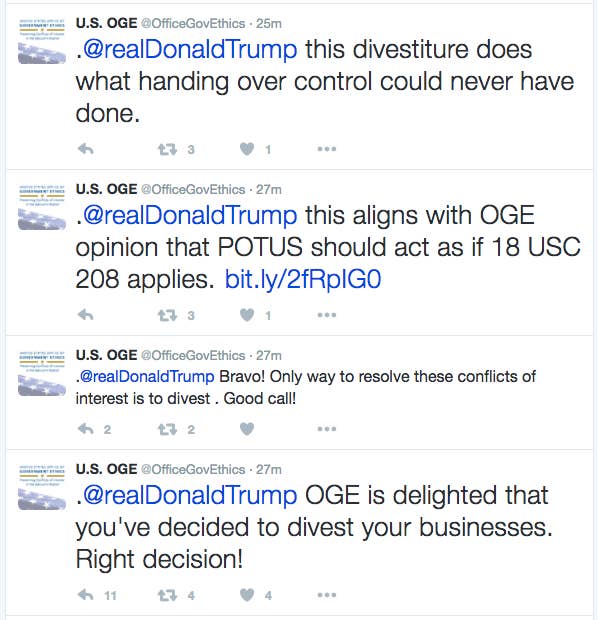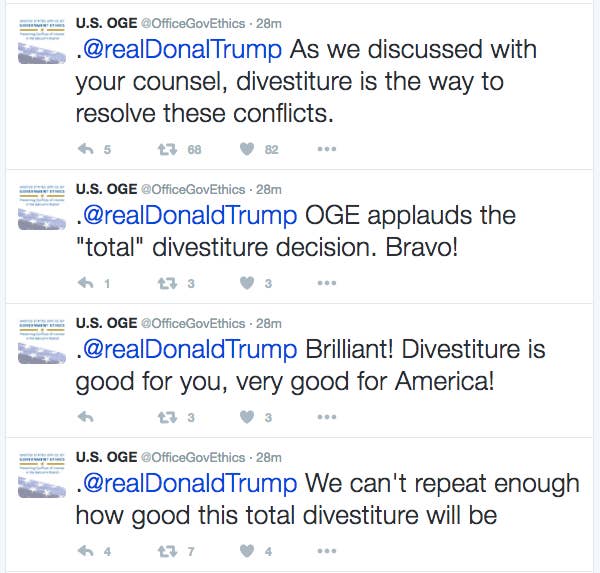 The "OGE opinion" referenced is a legitimate opinion from the office, and it did recommend that the president and vice president "conduct themselves as if" the conflicts of interest laws apply to them "as a matter of policy" — despite the fact that, legally, they are exempt.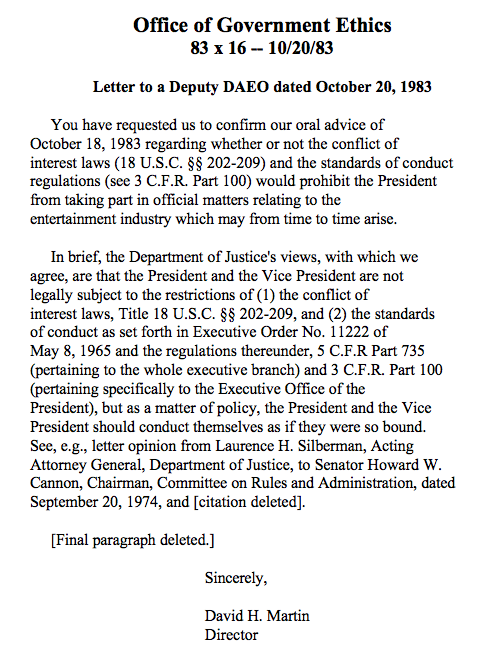 Earlier Wednesday, Trump did tweet that "legal documents are being crafted" to take him "completely out of business operations," but there was no reference to him divesting from his business. Neither Trump's counsel nor a transition spokesperson responded to a request for comment or clarification about Trump's plans.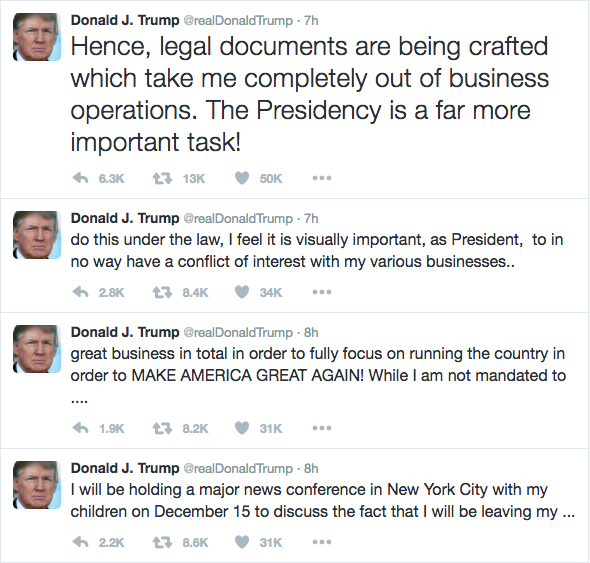 OGE spokesperson Seth Jaffe acknowledged in a statement provided to BuzzFeed News that the tweets did not reflect "any information about the President-elect's plans" beyond the tweets.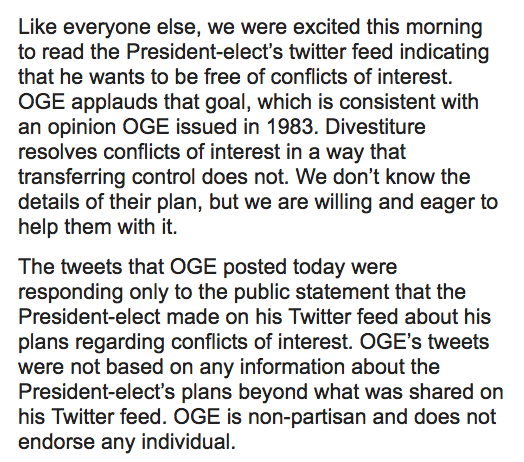 The moves come as House Democrats continued to press Wednesday for Republican leaders in the House to hold hearings on presidential conflict and ethics provisions: