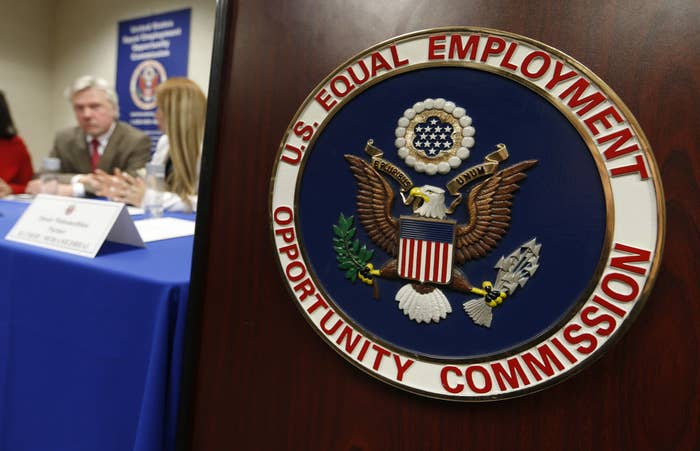 WASHINGTON — The Equal Employment Opportunity Commission filed two lawsuits in federal court on Tuesday, alleging that two companies engaged in anti-gay discrimination in violation of existing civil rights laws.
The move is the latest in the EEOC's aggressive efforts in recent years to seek protections for LGBT workers under existing civil rights laws, most notably Title VII of the Civil Rights Act of 1964 — which bars most private employers from discriminating on the basis of race, color, religion, sex, and national origin.
In Maryland, the EEOC sued Pallet Companies, alleging that the company discriminated against Yolanda Boone "by subjecting her to harassment" because she is a lesbian, resulting in her being fired, and by retaliating against Boone when she complained about the harassment.
In Pennsylvania, the EEOC sued Scott Medical Health Center, alleging that the company "subjected [Dale] Baxley to a sexually hostile work environment" by Baxley's manager. The EEOC alleges that Baxley, who is gay, was effectively fired by the company — a legal term called "constructive discharge" — by failing to address the "intolerable working conditions."
This past July, the EEOC ruled that discrimination based on sexual orientation is barred by the sex discrimination ban in Title VII. Earlier this year, the EEOC weighed in with an amicus curiae — or, friend of the court — brief in an ongoing case urging that a federal appeals court hold that sexual orientation discrimination is illegal under Title VII.
Tuesday's filings, however, are the first time the EEOC has used its authority to file its own lawsuits alleging that anti-LGB employment discrimination (based on sexual orientation) is barred under Title VII.
The commission, which operates independent of the Obama administration, previously has filed lawsuits alleging that anti-transgender discrimination (based on gender identity) is barred by Title VII's sex discrimination ban (following a 2012 commission decision on that issue). The Obama administration, through the Justice Department, eventually announced that it agreed with the EEOC's view — later filing supportive court briefs and its own lawsuit on the issue.
The Justice Department has not, however, taken an explicit position in support of the EEOC's view as to coverage of sexual orientation discrimination. Earlier this year, though, it did take a first step toward recognizing the argument by declining to seek outright dismissal of a lawsuit filed against the Transportation Department based on the argument.
The Pennsylvania case has been assigned to Judge Cathy Bissoon, an Obama appointee to the federal bench. The Maryland case has been assigned to Judge Richard D. Bennett, appointed to the bench by President George W. Bush.
Key allegations in the lawsuit against Pallet Companies: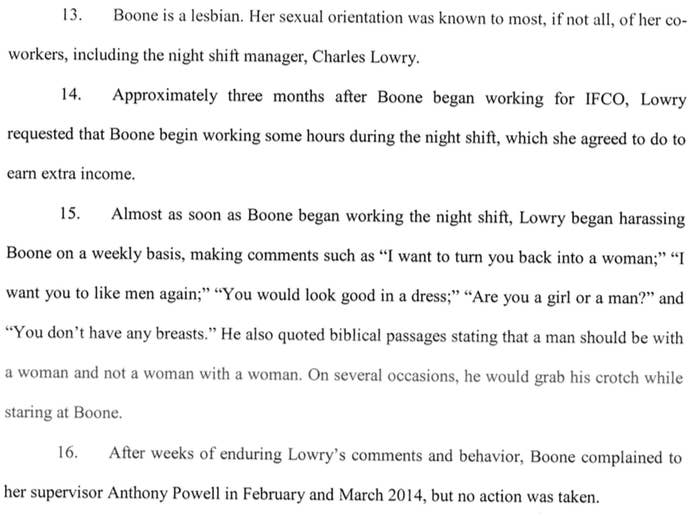 Key allegations in the lawsuit against Scott Medical: