Enforcement Of New Texas Abortion Restrictions Kept On Hold By Appeals Court
The 5th Circuit chides Texas attorney general's office for "wait[ing] until 11:59 p.m. on Sunday August 31 to file" a motion asking the appeals court to allow enforcement of the restrictions on September 1.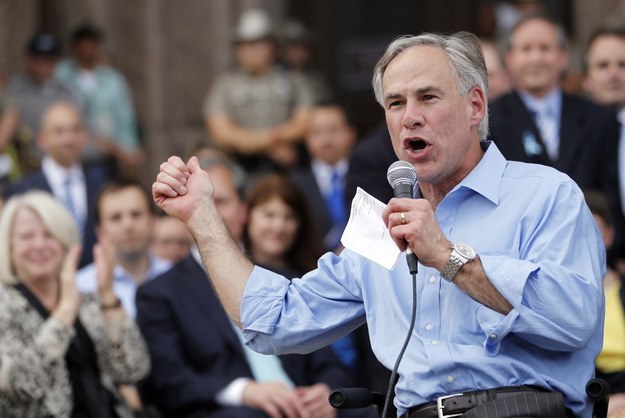 WASHINGTON — New abortion provider restrictions that could lead several clinics in Texas to close will remain on hold — at least through next week — under an appeals court order Tuesday night.
After a federal trial court judge on Friday ruled that the requirements, due to go into effect on Sept. 1, were unconstitutional, state officials had asked the 5th Circuit Court of Appeals to put the ruling on hold — allowing the law to go into effect — during the appeal.
Criticizing the trial court ruling, the state lawyers argued that the "judgment should be stayed immediately pending appeal." This is so because, Texas Attorney General Greg Abbott wrote, "[t]he State will suffer irreparable injury absent a stay because the district court's injunction prevents the State from enforcing a duly enacted statute."
The court, in an order signed by the clerk of the 5th Circuit "at the direction of the court," declined to issue an immediate stay, instead ordering briefing on the matter over the course of the next week and scheduling oral arguments on the issue for September 12 in New Orleans.
The 5th Circuit went further, making clear that part of the reason for the delay of a ruling on the issue was the way the issue had been handled by the Texas Attorney General's Office at the 5th Circuit.
Noting that the Attorney General's Office had "alerted the Clerk of this court on Friday afternoon that the appellants would be filing a motion for stay pending appeal," the clerk goes on to state for the court, "The appellants waited until 11:59 p.m. on Sunday August 31 to file the stay motion; a corrected version was sent at 12:08 a.m. on Monday September 1. This did not allow time for a response, or for the court adequately to consider the motion, before the scheduled effective date, though the appellants claim irreparable harm from the statute's not being enforced. Moreover, the tardy motion was well in excess of the number of pages that are allowed."
The court granted the state's request that its filing be longer than allowed by the court's rules, but otherwise held off on ruling on the stay itself, ordering the plaintiffs in the case to respond to the state's stay request by 5 p.m. September 8 and a reply from the state officials by 5 p.m. September 10.