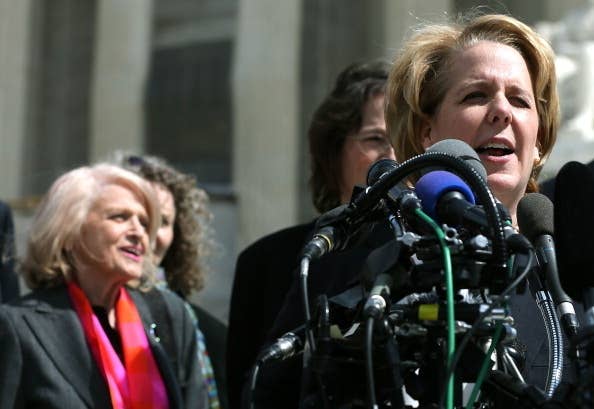 WASHINGTON — Three same-sex couples — represented by the New York lawyer who represented Edith Windsor in her successful challenge to the Defense of Marriage Act — have asked the 10th Circuit Court of Appeals to allow them to intervene in the pending lawsuit challenging Utah's marriage laws.
In a Friday filing at the court, Roberta Kaplan argued on behalf of the couples that they should be allowed to intervene in the appeal — a move they acknowledge would be an "exceptional case" — in order to raise questions about other portions of Utah law that prevent recognition of same-sex couples.
Under the rules of the 10th Circuit, they note, it is possible that the court would not allow them to make arguments about those other provisions if they simply submitted amici curiae, or "friends of the court," briefs.
The state's opening brief in the appeal of Herbert v. Kitchen is due Feb. 3.
Update at 12:45 a.m. Feb. 1: Lawyers for the couples who brought the Kitchen case and a spokesperson for the organization where two of the attorneys on the case work did not respond Friday night to a request for comment on the request by Kaplan to intervene.
First, we meet the couples: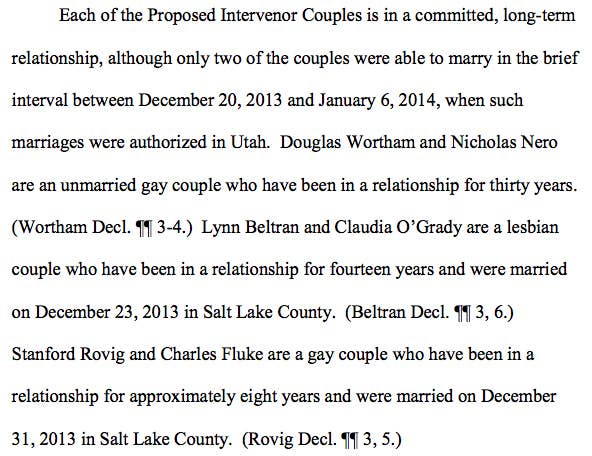 Then, the couples explain the issue they want to raise on appeal: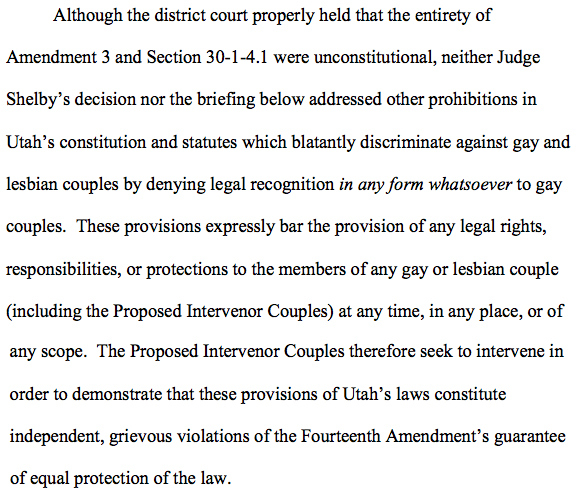 And tell the court, in brief, why they think those provisions are unconstitutional as well:

Then, they explain that they are intervening because, otherwise, the court might not let the couples raise these issues: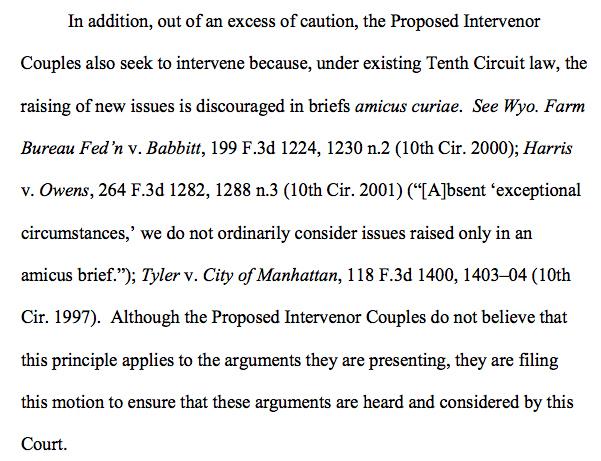 Finally, the couples note that they are represented by Edith Windsor's lawyer, Roberta Kaplan: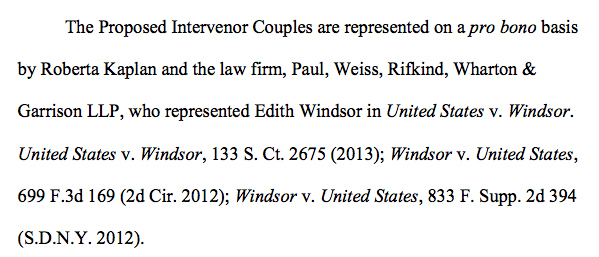 Update at 2:15 p.m. Feb. 3: The 10th Circuit denied Kaplan's request to intervene or participate in oral argument: