Edie Windsor Meets With Obama In The Oval Office
The widow who successfully took her case challenging the Defense of Marriage Act to the Supreme Court last year met with President Obama in the Oval Office this week. Later that night, she attended the White House's state dinner for French President Francois Hollande.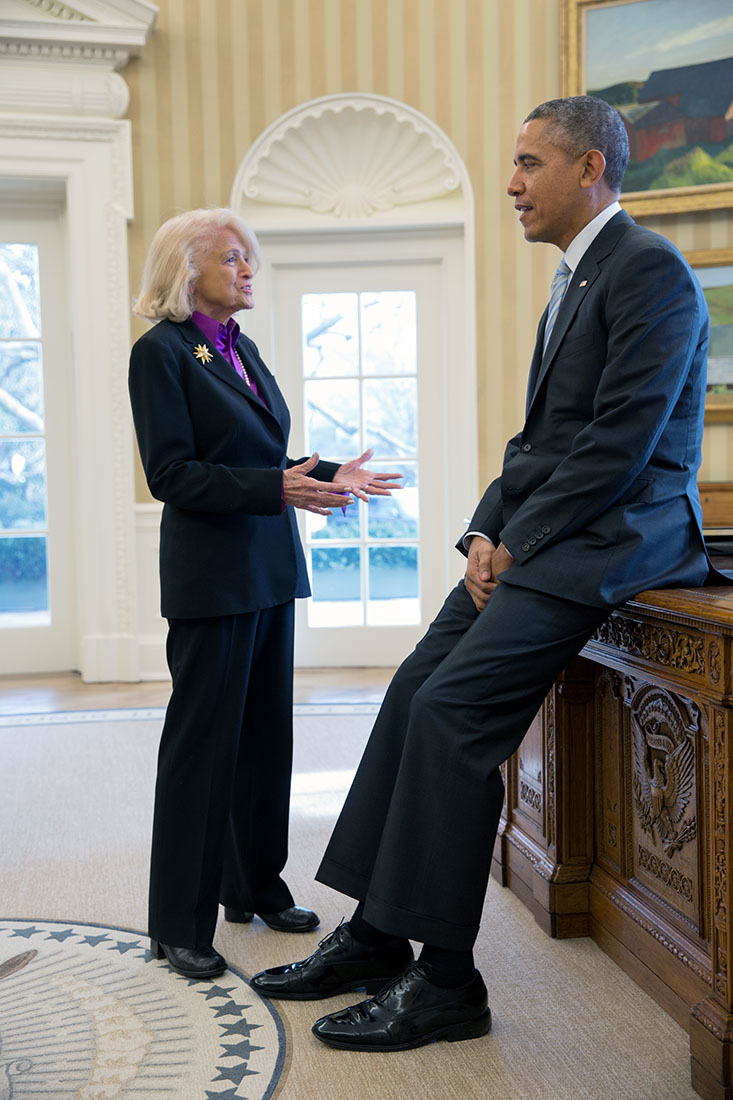 Of the Feb. 12 meeting, Obama senior adviser Valerie Jarrett wrote at the White House blog Friday:
When the Court handed down its decision last June, President Obama called Edie from Air Force One to congratulate her on her victory. And earlier this week, the President invited Edie to the France State Dinner and the Oval Office to thank her in person.