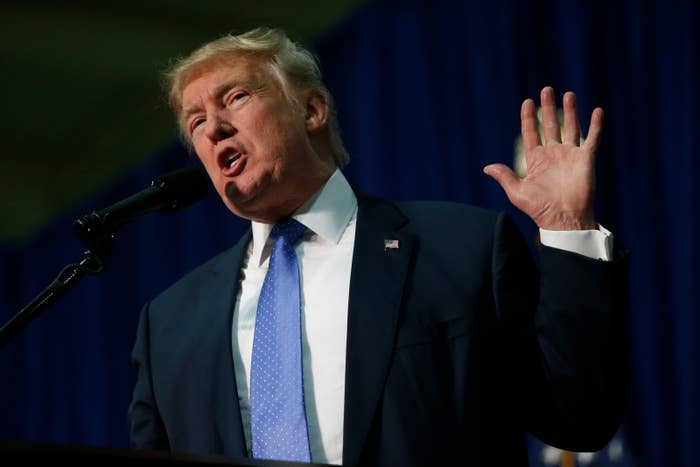 WASHINGTON — Donald Trump's lawyers have asked the federal judge overseeing the lawsuit against Trump University to keep all evidence of the presidential campaign — including Trump's statements about the case and against the judge overseeing the case — off-limits at trial.
In a motion filed on Thursday, Trump's lawyers from O'Melveny & Myers asked US District Court Judge Gonzalo Curiel to bar introduction of "evidence and argument" of almost anything Trump and his campaign raised during the election season.
"Evidence and argument relating to matters publicized during the presidential campaign, including statements by and about Mr. Trump, have no relevance to the issues before the jury and are otherwise inadmissible," the lawyers write.
The trial, in which former students of Trump University's real estate investing classes allege false advertising and violations of other consumer protection laws, is due to begin on November 28th.
During the campaign, Trump repeatedly questioned Curiel's ability to be impartial in the case. "He's a Mexican," Trump said, inaccurately, of Curiel in a June CNN interview. "We're building a wall between here and Mexico."
Curiel is not Mexican. He is American and was born in Indiana to parents who immigrated from Mexico.
Trump's lawyers argue that such evidence — including Trump's tweets during the campaign season and "personal conduct accusations" — has no bearing on the claims brought against Trump and Trump University.
"Here, the evidence and argument subject to this motion have no probative value to the specific alleged misrepresentations during the class period—years before Mr. Trump's candidacy for President. Such evidence and argument should be excluded," they write.
Trump's lawyers want "evidence and argument" relating to the following topics barred from introduction at trial: