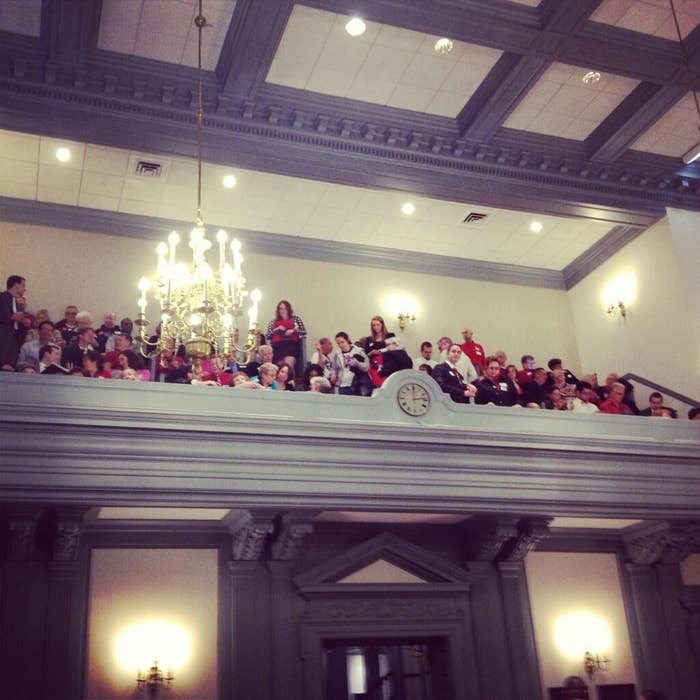 The Delaware Senate passed a marriage equality bill Tuesday on a 12-9 vote, following the House's passage of the bill in late April.
Speaking in favor of the bill before the vote, Sen. Bryan Townsend said, "I hope we begin to treat as equals all those who wish to announce their love and commitment to the world."
Gov. Jack Markell will sign the bill into law Tuesday, making Delaware the 11th state to recognize same-sex couples' marriage rights. The bill will go into effect on July 1, and all civil unions not converted to marriages or dissolved by July 1, 2014, will be automatically converted into marriages.
During the course of the afternoon, Sen. Karen Peterson came out publicly to her colleagues as a lesbian, discussing what the bill would do for her and her longtime partner.
Senator David P. Sokola, the bill's lead sponsor in the Senate, led debate for the supporters, including calling on Equality Delaware's leader, Mark Purpura. Purpura went through the bill, section by section, to explain its purposes.
The bill reverses Delaware's 1996 law banning same-sex couples from marrying. It also provides that same-sex couples' recognized relationships from jurisdictions other than Delaware will be treated as a marriage for purposes of Delaware law. Finally, it specifies that no religious individual will be forced to solemnize any same-sex couple's wedding.
Delaware passed civil unions in 2011, but Markell has been saying since last summer that he expected Delaware to move on granting gay and lesbian couples full marriage rights in 2013.
Sen. Robert Venables, one of the key opponents of the bill, said, "Things have moved a lot faster than anyone expected. I'm having problems with my own self. So far, I've not evolved. I wonder what's wrong with me."
Explaining "how far these people will go in their pursuit of being normal," Venables discussed a book he said was called the "Queen James Bible," which he said had the purpose of removing homophobia from the Bible.
"I don't wish anyone ill will," Venables said, "[but] I think this goes too far, to say a man marries a man and a woman marries a woman."
Gov. Markell, about to sign the bill, Tuesday evening: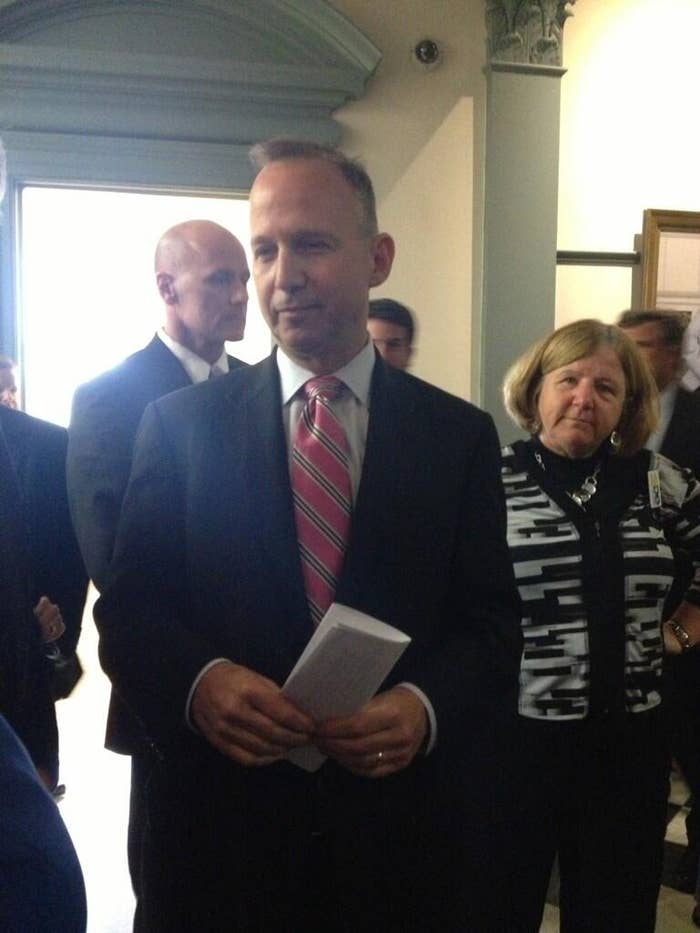 Gov. Markell Holds Up The Signed Bill:
Delaware Marriage Equality Bill: