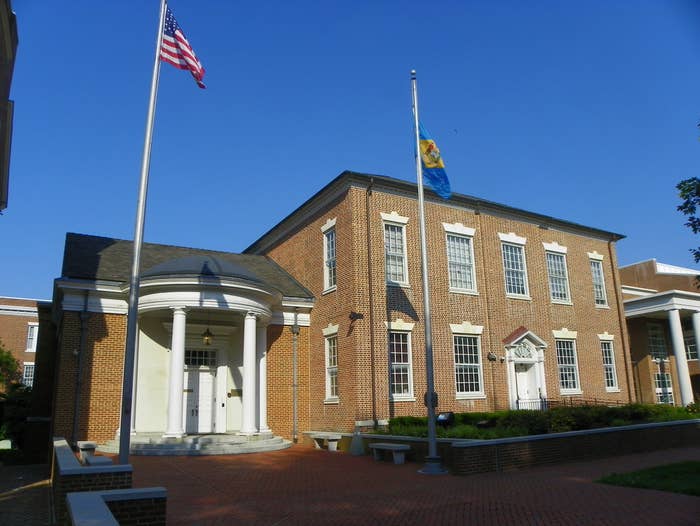 The head judge of Delaware's superior court on Monday put all capital trials, penalty hearings, and challenges to the death penalty on hold while the state's high court reviews the constitutionality of the state's death penalty statute.
The Monday order comes days after the Delaware Supreme Court agreed to hear arguments over whether the state's death sentencing law is constitutional. The Jan. 28 order is further fallout from the U.S. Supreme Court's Jan. 12 decision striking down Florida's death sentencing law.
In the U.S. Supreme Court's ruling in Hurst v. Florida, the justices held that Florida's death sentencing law violated the Sixth Amendment because it "required the judge alone to find the existence of an aggravating circumstance" before imposing a death sentence. (After guilt is determined in a capital case, a second, sentencing portion of the trial happens. In the sentencing phase, aggravating and mitigating factors are presented by the prosecution and defense. If the sentencing jury or judge finds that the aggravating factors outweigh the mitigating factors, generally speaking, a death sentence is imposed.)

Delaware's death sentencing law has several similar attributes to Florida's law, including allowing so-called "judicial override" — in which a judge can impose a different sentence than the jury recommended be imposed — and allowing the jury to recommend a death sentence non-unanimously.
Citing upcoming capital trials in the state, and because of a request from the superior court that the state high court consider the effect of Hurst on Delaware's law, Delaware Chief Justice Leo Strine wrote on Jan. 28, "After careful consideration, we conclude that there are urgent reasons for an immediate determination of the questions certified as they relate to the United States Constitution."

The state high court will review such questions as whether a jury, and not a judge, must find the existence of "any aggravating circumstance" required for the imposition of a death sentence; whether a jury, and not a judge, must find that the aggravating circumstances outweigh the mitigating circumstances in order to impose the death penalty; and, if either of those is required to be found by a jury, whether those decisions must be made by a unanimous jury making the determination beyond a reasonable doubt.
Because the state high court agreed to consider those questions in Benjamin Rauf's pending capital case, Delaware Superior Court President Judge Jan Jurden on Monday ordered that all similar cases be put on hold until the Delaware Supreme Court can rule on the questions in Rauf's case.
"The determination of the certified questions is directly relevant to each capital first-degree murder case pending and scheduled for trial and/or penalty hearing before this Court," Jurden wrote. "Specifically, the determination will control the procedure to be applied in all such cases."
The order notes that it has the agreement of the other judges of the Superior Court.