D.C. Government Announces Broad Protections For Transgender Health Care Coverage
"Critically important" step, advocates say, that will make D.C.'s insurance coverage "the most comprehensive in the country" for transgender people.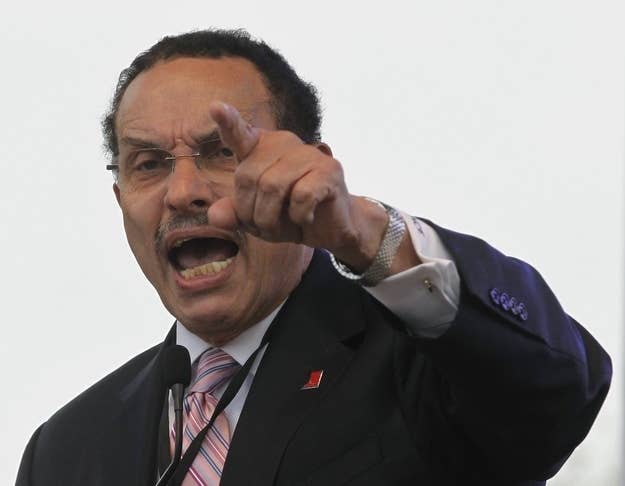 WASHINGTON — Insurance plans regulated by the D.C. government must cover transgender health care expenses, including gender reassignment surgery, D.C. Mayor Vincent Gray announced Thursday.
"This action places the District at the forefront of advancing the rights of transgender individuals," Gray said in a statement. "It also fully implements the District's Human Rights Act by incorporating gender identity and expression as protected classes in the District's health insurance laws."
The National Center for Transgender Equality praised the move, announcing that the decision created "the most comprehensive [insurance] plans for transgender Americans in the United States."
In a revised bulletin issued Thursday from the D.C. Department of Insurance, Securities, and Banking, it notes that D.C.'s Unfair Insurance Trade Practices Act "prohibits discrimination in health insurance based on gender identity or expression." Specifically, the bulletin concludes:
[I]t is the position of the Department that treatment for gender dysphoria, including gender reassignment surgeries, is a covered benefit, and individuals diagnosed with gender dysphoria are entitled to receive medically necessary benefits and services under individual and group health insurance policies covering medical and hospital expenses.
Further, it states that the government "would view attempts by companies to limit or deny medically necessary treatments for gender dysphoria, including gender reassignment surgeries, to be discriminatory," and therefore, prohibited under D.C. law.
Andy Bowen, NCTE's policy associate, said in a statement, "This victory reaffirms growing agreement among advocates and the medical community that DC's healthcare nondiscrimination laws require that insurance cover medically necessary transgender healthcare."
Although California, Colorado, Connecticut, Oregon, and Vermont have provided some insurance-related protections, advocates are pointing to D.C.'s move as the most comprehensive.
Andrew Cray, a policy analyst at the Center for American Progress's LGBT Research and Communications Project, said in a statement, "This policy will make D.C.'s healthcare programs and insurance coverage the most comprehensive in the country for the full scope of health care that transgender people need throughout their lives."
Bowen noted that the move will be used by advocates pushing for similar coverage elsewhere. "Critically important is that as more states follow the District's lead, we'll be better able to educate the medical community about respectfully and comprehensively meeting our healthcare needs. And that sets us up for more wins like this in other states," she said.