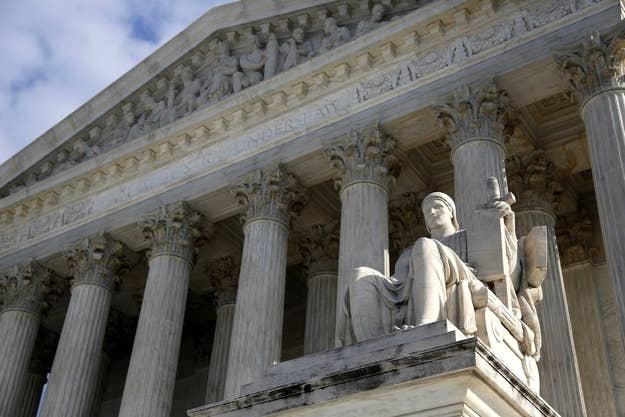 WASHINGTON — Gene Schaerr, a well known D.C. appellate lawyer, will be serving as the lead outside counsel to Utah Attorney General Sean Reyes in defending the state's amendment barring same-sex couples from marrying.
The appointment was announced Thursday afternoon by Reyes. Along with Schaerr, John J. Bursch of Warner Norcross & Judd, and Monte Neil Stewart of Stewart Taylor & Morris will be serving as outside counsel to the state.
The case, Herbert v. Kitchen, is currently on appeal before the 10th Circuit Court of Appeals after U.S. District Court Judge Robert Shelby struck down the amendment as unconstitutional on Dec. 20, 2013.
Prior to Thursday's announcement, Schaerr had been the chair of Winston & Strawn's Appellate and Critical Motions Practice. Winston & Strawn is a major international law firm with 17 offices across the globe. According to The Oyez Project, Schaerr has argued five cases at the Supreme Court, all of them criminal cases. Bursch is the former solicitor general of Michigan and has argued eight cases in the U.S. Supreme Court, including two earlier this term. Stewart, whose appointment was announced previously, has written and advocated against same-sex couples' marriage rights.
According to a statement from Reyes, though, Schaerr is leaving his firm.
"We are pleased that he is so eager to represent our state and that he would leave his firm so he can focus on this case exclusively," Reyes said in the statement. A message left with a press contact at Winston & Strawn and another message left for Schaerr were not immediately returned.
Reyes also noted that Schaerr is from Utah and got his undergraduate degree from Brigham Young University — although he went on to Yale Law School before moving to DC. According to the attorney general's office, Schaerr is giving a discounted rate to the state and "will cap the fee arrangement at $200,000 for the 10th Circuit phase of the proceedings."
This is not the first time a big-firm lawyer left his firm as part of representation of the increasingly unpopular position against marriage rights for same-sex couples.
When Paul Clement was appointed as outside counsel to the House Bipartisan Legal Advisory Group to help with the defense of the Defense of Marriage Act in 2011, he was a partner with King & Spalding, a global law firm based out of Atlanta. Eleven days later, when questions were raised about the firm's defense of DOMA, Clement left the firm and joined the smaller, more ideological D.C. firm of Bancroft PLLC — which was started by former Bush administration Assistant Attorney General Viet D. Dinh — in order to continue his defense of the law.
On the other side of the cases though, several other big-law firms have represented the plaintiffs seeking equal marriage treatment. Ted Olson of Gibson Dunn & Crutcher and Roberta Kaplan of Paul, Weiss, Rifkind, Wharton & Garrison represented the plaintiffs in this past year's Supreme Court cases challenging California's Proposition 8 and DOMA, respectively.
Update at 1:10 p.m. Friday: Winston & Strawn provided a statement to Tony Mauro at the Blog of Legal Times:
"Gene Schaerr, our former partner and formerly one of the co-leaders of our appellate and critical motions practice, has decided to resign from the firm in order to take a position as Special Assistant Attorney General for the State of Utah in order to lead the State's appellate efforts in the Kitchen, et al. v. Herbert et. al case. Linda Coberly will continue to lead the firm's appellate practice and will facilitate a seamless transition for our clients. The firm wishes Gene all the best."