American Media CEO David Pecker — whom prosecutors said has information about President Donald Trump's campaign's efforts to silence women who claimed they had affairs with Trump — has reportedly been granted immunity by federal prosecutors.

The consequences of Pecker's receiving immunity could reverberate throughout Trump world. The Wall Street Journal reported that Pecker has told prosecutors about "Mr. Trump's knowledge of the deals."
His immunity comes as part of the criminal investigation into Trump's former personal lawyer, Michael Cohen, who pleaded guilty to eight counts Tuesday.
Pecker was behind the National Enquirer's purchasing in August 2016 of former Playboy model Karen McDougal's story of an alleged affair with Trump in an effort to keep that story quiet in the run-up to the 2016 election. His knowledge of that alone is a big deal.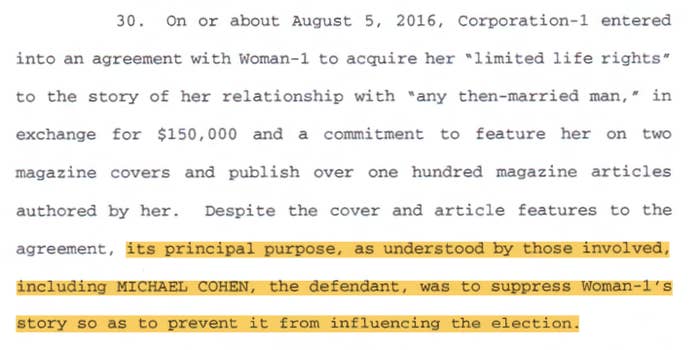 But looking at this week's criminal charging document in Cohen's case shows that Pecker's cooperation is key to two additional lines of inquiry that directly implicate Trump's presidential campaign in the scheme to silence the women.
August 2015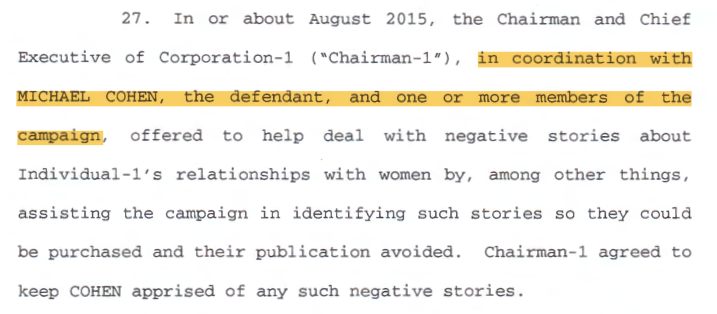 Pecker would be able to discuss his "offer" in August 2015 to "help deal with negative stories" about Trump's "relationships with women" by "assisting" the campaign "in identifying such stories so they could be purchased and their publication avoided."
Prosecutors say the offer was made "in coordination with Cohen ... and one or more members of the campaign."
This is key because it would show a longstanding plan, since the opening months of Trump's campaign, to use money and secrecy to silence women — with an expectation that such stories were expected to surface during the campaign.
October 2016
Pecker also would be able to discuss details about the payment to Stormy Daniels.
The same document shows that, Pecker, along with top Enquirer editor Dylan Howard (referred to as Editor-1), told Cohen about Daniels' interest in telling her story and connected Cohen with her lawyer at the time. The document also said he "called Cohen through an encrypted telephone application" when there was an issue with Cohen completing the hush agreement with Daniels.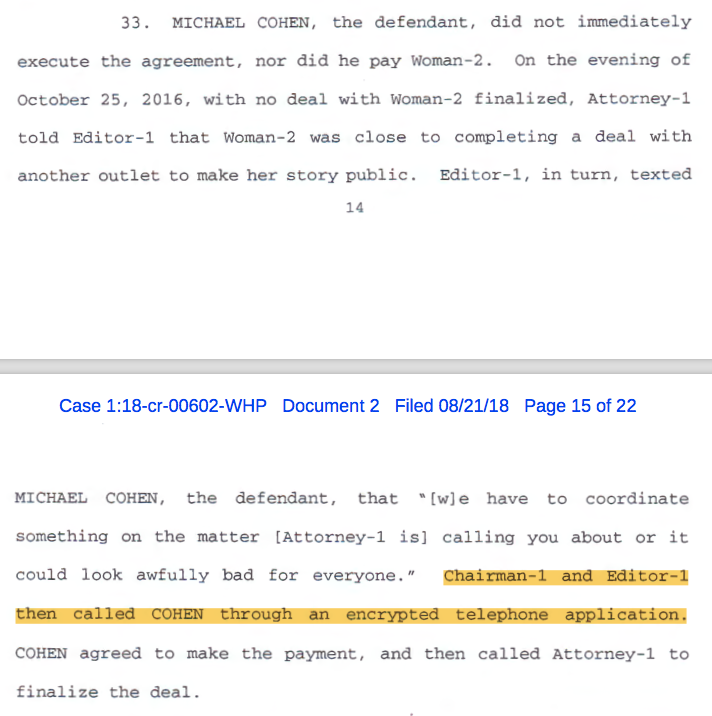 According to the charge, the eventual payment made to Daniels was made "in cooperation, consultation, and concert with, and at the request and suggestion of one or more members of the campaign."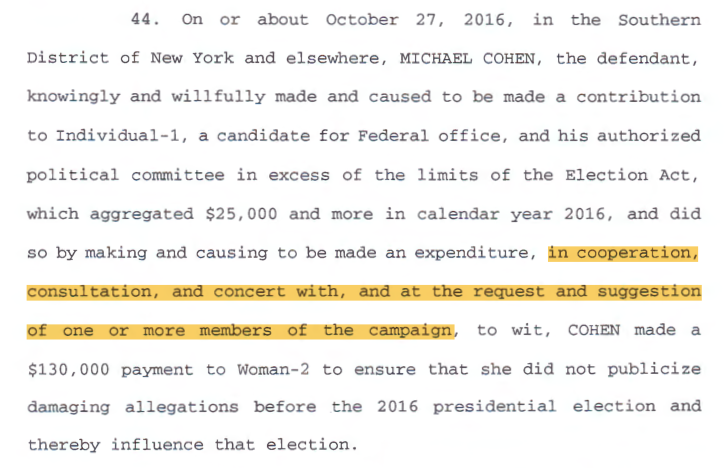 While the document does not specify that Pecker or Howard were aware of that specific part of Cohen's actions, they were, according to the charging document, repeatedly involved in talking with Cohen about the issue — making it likely that they would have information about Cohen's campaign "consultation."