Conservative Lawyers Take Up The Unexpected Opportunity Of Trump's Win
At the Federalist Society convention, a look back at Justice Antonin Scalia's life became a look ahead at unified Republican governance — and a revived conservative trajectory for the Supreme Court.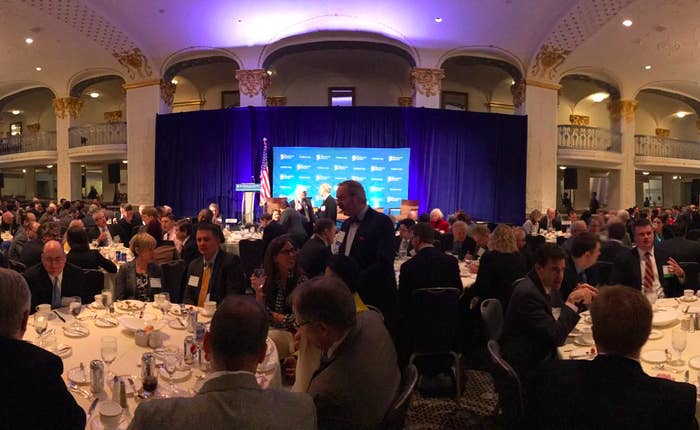 WASHINGTON — Conservative lawyers attending this year's Federalist Society convention had anticipated an extended wake of sorts for Justice Antonin Scalia, who died in February.
Instead, surprised and skeptical of President-elect Donald Trump as they may be, the conservative legal world sees an enormous opportunity before it.
This is a community that stands apart from Trump to a degree. No prominent member of the president-elect's team — including Trump's pick for attorney general, Sen. Jeff Sessions — had any highlighted role at the event. The three elected officials who gave keynote addresses to the legal group — Sens. Ted Cruz and Ben Sasse and South Carolina Gov. Nikki Haley — were at times sharply at odds with Trump this year. One prominent attendee, former federal appellate judge Michael McConnell, told BuzzFeed News that he voted for Sen. Marco Rubio in the primaries and Evan McMullin in the general election. He speculated that upward of two-thirds of the convention attendees likely didn't vote for Trump — and added that it's possible McMullin got a majority of the votes from the conservative lawyers.
But Trump won, Cruz and Haley both have met with Trump in the past week, and the conservative legal world also has made a 180-degree turn.
Instead of mourning the loss of Scalia and the likely loss of a conservative majority on the court, they are invigorated and believe that they will now be able to continue down the conservative legal path that Scalia led for decades.
The Federalist Society has, from all visible signs, moved onto the next steps. While national security experts face an ongoing debate about whether they would even consider working in a Trump administration, few seemed to be having that discussion at the Mayflower Hotel.
"It's an exciting time in our history ... a time to stop the talk and start the action," Haley told the conservative lawyers — noting, however, that the party must have a message that success is possible for all, regardless of "race, gender, or where they were born or raised."
"We stand on the cusp of great change," Cruz said of the Republican-led House, Senate, and presidency, in a speech that backed Sessions' nomination — saying he "is going to make an extraordinary attorney general of the United States."
Cruz said in his address that he guessed there were "scores" of future federal judges in attendance, not to mention countless soon-to-be Justice Department lawyers and lawyers who will be staffing other federal agencies — calling the event potentially the largest gathering of possible members of the incoming administration.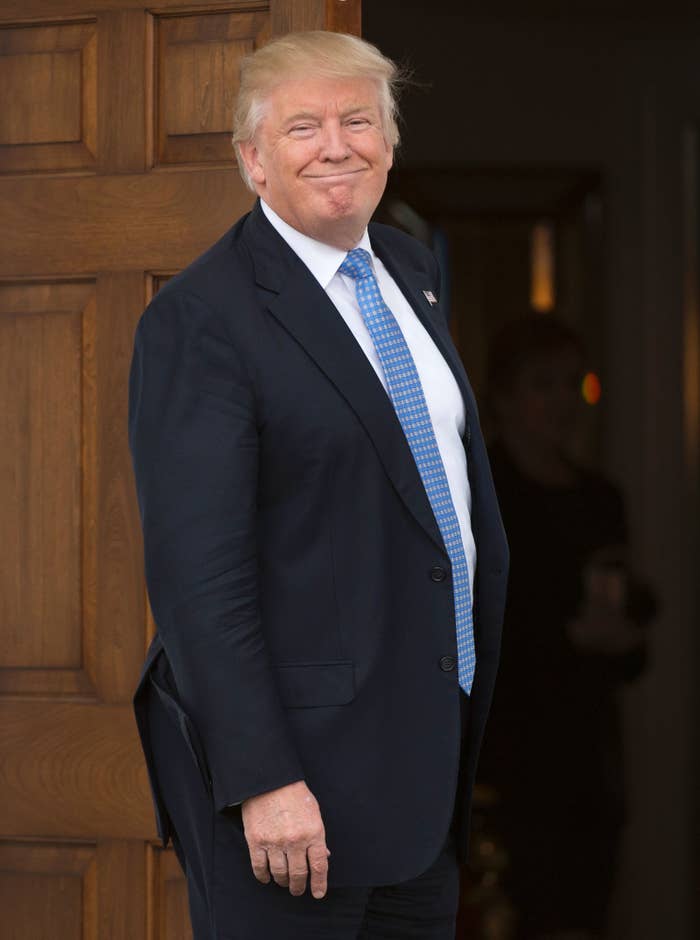 Even more significant for the group, though, is the fact that Trump will be the first president in generations to begin his term with a vacancy on the Supreme Court. The Federalist Society has made it clear that they stand ready to help. The group's vice president, Leonard Leo, already met with Trump during the transition to discuss the vacancy.

"I think he wants to move forward as swiftly as he can to make sure that the court's full nine-member bench is restored," Leo said after meeting with Trump on Nov. 16 — adding that he expects the Federalist Society will be one of several groups that he expects the Trump team will be consulting on the pick.
That interest was on display at the Federalist Society's conference. In addition to speeches from the two current most conservative members of the Supreme Court — Justices Samuel Alito and Clarence Thomas — several of the those attending the conference were possible future members of the Supreme Court. More than one-third of Trump's proposed possible Supreme Court nominees appeared as moderators of panels at the Federalist Society Lawyers Convention: 8th Circuit Court of Appeals Judge Steven Colloton, Colorado Supreme Court Justice Allison Eid, 3rd Circuit Court of Appeals Judge Thomas Hardiman, 6th Circuit Court of Appeals Judge Raymond Kethledge, Michigan Supreme Court Justice Joan Larsen, 11th Circuit Court of Appeals Judge William Pryor, 7th Circuit Court of Appeals Judge Diane Sykes, and Texas Supreme Court Justice Don Willett. Additionally, Minnesota Supreme Court Justice David Stras, also on Trump's list, appeared as a panelist.
Ted Olson, the solicitor general for President George W. Bush's first term, said on Nov. 17 that regardless of aims, the process involved in putting forward and getting confirmed a justice is extensive and he would be "very surprised" if someone is confirmed in time to hear cases this term — by April. Donald Verrilli, President Obama's solicitor general, said a nomination and confirmation happening that quickly is "optimistic" but possible.
That Scalia could be replaced with a justice as conservative as he was is a possibility that seemed unthinkable for most of the year. At one of the closing panels, several leading legal scholars and judges came together to discuss how Scalia "transformed" several areas of constitutional law.
Federalist Society co-founder Lee Liberman Otis, a former law clerk of Scalia's, introduced the panel by sharing a story. At an 80th birthday celebration for Justice William Brennan, several of the liberal justice's most celebrated opinions laid out on display. Upon seeing them, Scalia joked, "So little time, so much to overrule!"
Over the next 30 years, however, Scalia — along with a conservative majority on the Supreme Court — did just that in many areas of the law.
"And there are still so many left for his successors," quipped Case Western Reserve University law professor Jonathan Adler.