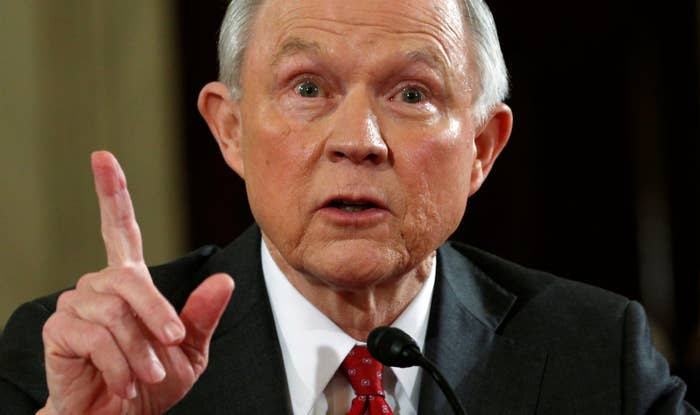 WASHINGTON — A prominent Republican lawyer who has fought for expansion of LGBT civil rights in recent years highlighted that work in a letter backing Sen. Jeff Sessions' nomination to serve as attorney general in the Trump administration.
Ted Olson — the Gibson Dunn partner who represented George W. Bush at the Supreme Court and later also represented same-sex couples in California and Virginia fighting for the right to marry — is backing Sessions, telling the committee in a letter that he "enthusiastically" endorses his nomination and urges the committee to "confirm Senator Sessions as promptly as possible."

Sessions has a long record opposing same-sex couples' marriage rights, and LGBT rights more broadly. He opposed "don't ask, don't tell" repeal, a Senate vote on LGBT workplace protections, and the Matthew Shepard and James Byrd Jr. Hate Crimes Prevention Act — which he would be responsible for enforcing as the head of the Justice Department.
Despite Democrats' efforts to press the case that Sessions is out of touch on civil rights issues — including LGBT rights — Olson's letter explicitly defends Sessions regarding such issues.
"As a lawyer who has devoted years of effort to litigating and vindicating the civil rights of our fellow gay, lesbian and transgender citizens, I recognize that people of good faith can disagree on legal issues," he wrote. "Such honest disagreements should not disqualify them from holding public office. In particular, I have no reservations about Senator Sessions' ability to handle these issues fairly, and in accordance with the law and to protect the civil rights of these and all of our citizens."