Committee Vote On LGBT Job Bias Bill Set For July 10
The vote would be the first Senate movement on the bill in more than a decade.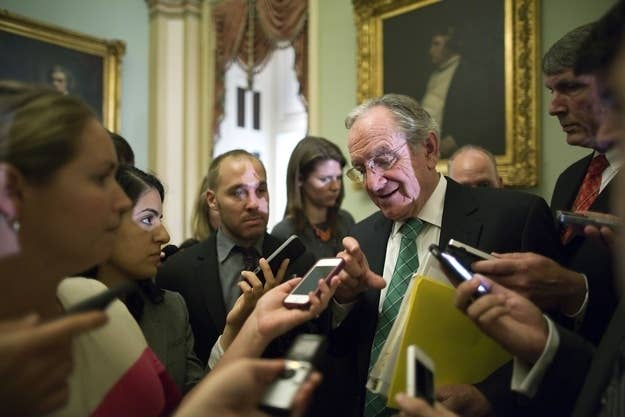 WASHINGTON — A Senate committee is slated next week to take the first steps on moving long-sought LGBT workplace legislation forward in the Senate.
On July 10, the Senate Health, Education, Labor & Pensions Committee is scheduled to hold a markup on the Employment Non-Discrimination Act — the first planned committee vote on the bill in the Senate in more than a decade.
The markup session, chaired by Sen. Tom Harkin of Iowa, would include discussion of possible amendments to the bill to ban LGBT discrimination in the workplace, followed by a final committee vote to send the legislation to the floor.
All 12 Democrats on the committee are co-sponsors of the legislation, as is one of the 10 Republicans, Sen. Mark Kirk. Sen. Lisa Murkowski is not on the record with a position on ENDA, but she recently came out in support of marriage equality and voted for the repeal of "don't ask, don't tell" in 2010.
Advocates are hopeful for her vote — and more.
"Freedom to Work is optimistic Sen. Murkowski will vote yes next week, and she could even be joined by additional Republicans in voting yes," Freedom to Work's Tico Almeida told BuzzFeed Tuesday morning.
The last time the bill was marked up was in the spring of 2002, under the committee leadership of the late Sen. Edward Kennedy.
The July 10 markup timing matches Harkin's comments to BuzzFeed in May that the committee would be considering the bill "probably after the Fourth of July break."
The markup also is scheduled less than a month after Senate Majority Leader Harry Reid said he had hopes for moving the bill on the floor.
"I look forward to taking up the Employment Non-Discrimination Act soon, to prohibit such job discrimination across the nation," he noted in an LGBT pride month statement.