Clock Ticking For Politicians Who Want To Endorse Marriage Equality
One week left to be remembered as a leader on the issue.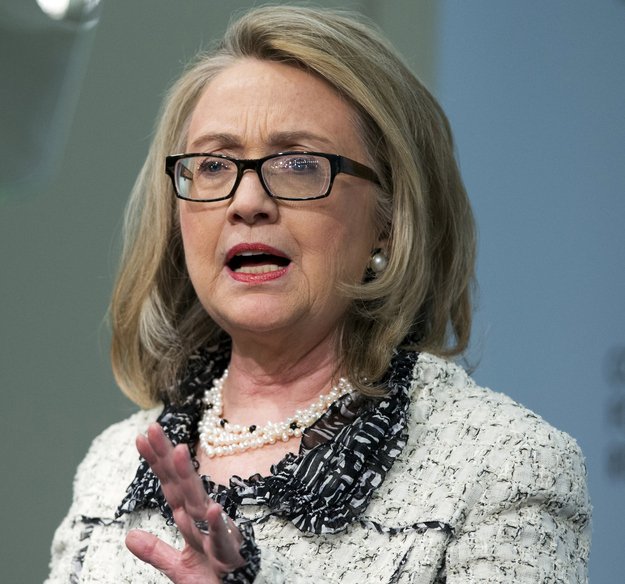 WASHINGTON — The race is on.
As the clock ticks down to the moment the justices of the Supreme Court will consider whether California's Proposition 8 marriage amendment and the Defense of Marriage Act are constitutional, the pressure is on for politicians to come out now for marriage equality — or risk being seen as opposing the tide.
After Sen. Rob Portman's announcement last week and former Secretary of State Hillary Clinton's announcement Monday morning, the question is who else will appear between now and next Tuesday morning, March 26, to state their support for the right of same-sex couples to marry.
Of course, for adamant opponents of marriage for same-sex couples, the deadline provides a fresh chance to push back, an opportunity former Sen. Jim DeMint is seizing.
But on the right, there's a large group that sees the shifting debate in the conservative trenches and the national polling and just wants to sit back and wait to see what the Supreme Court does with the cases before deciding the path forward.
This week is the time for politicians to choose if they want to have any chance of being remembered as leaders on the issue. For others, holding off on comment until the Supreme Court rules gives protection to those who would rather remain under the radar on the issue.
Nowhere is this latter position more clearly seen than in the formal Republican Party apparatus.
When Republican National Committee Chairman Reince Priebus unveiled the party's post-election report, the "Growth & Opportunity Project," on Monday morning, he was asked about Portman's announcement. Straddling the noncommittal divide, he spoke about how "people don't deserve to be disrespected" and said of Portman that "it's his decision." Leaning slightly, however, he said that Portman was "a good, conservative Republican" and said unambiguously that Portman would continue to receive the support of the RNC.
In the report itself, the group who looked at the party's future — and sought outside views in focus groups in Iowa and Ohio — concluded, "We need to campaign among Hispanic, black, Asian, and gay Americans and demonstrate we care about them, too. We must recruit more candidates who come from minority communities. But it is not just tone that counts. Policy always matters."
Although there were policy recommendations regarding some areas, no specific policy changes were recommended regarding LGBT rights. Nonetheless, the report strongly suggested something would have to give: "Already, there is a generational difference within the conservative movement about issues involving the treatment and the rights of gays — and for many younger voters, these issues are a gateway into whether the Party is a place they want to be."
The closest the document came to talking about marriage was in coded language in a section about youth outreach. "On messaging, we must change our tone — especially on certain social issues that are turning off young voters. In every session with young voters, social issues were at the forefront of the discussion; many see them as the civil rights issues of our time. We must be a party that is welcoming and inclusive for all voters," the document stated vaguely.
Meanwhile, Young Conservatives for the Freedom to Marry — including Abby, Liddy, and Mary Anne Huntsman — will be meeting in D.C. on Monday evening to push forward their message that now is the time to take action on one of those "civil rights issues of our time" — an event that also could serve as a great chance for anyone else still wanting to make news this Monday.
RNC Chairman Priebus Talks About Sen. Portman