Chelsea Manning Lawyer Can't Confirm Report Of Gender Treatment
The Associated Press reported on Thursday that "rudimentary" gender treatment for Manning had been approved. As of earlier this week, Manning was not receiving hormone treatment or gender accommodations.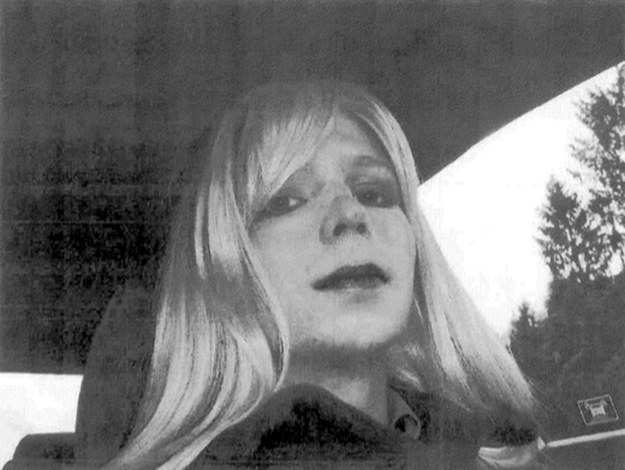 WASHINGTON — Despite reports that "rudimentary" gender treatments have been authorized for Chelsea Manning, her legal team has not been informed of any changes and is unable to confirm that report, a lawyer for Manning told BuzzFeed Friday.
Chase Strangio, a lawyer for Manning, told BuzzFeed that the report is a "promising development," but the American Civil Liberties Union lawyer noted that the legal team has not confirmed the report and added that the use of the word "rudimentary" in the report was "concerning."
In an Associated Press a story published on Thursday and expanded overnight, a defense official told the wire service, "Chelsea Manning can get initial treatment for a gender-identity condition from the military after the Bureau of Prisons rejected the Army's request to accept her transfer from Fort Leavenworth, Kansas, to a civilian facility."
On Friday afternoon, however, Strangio told BuzzFeed that it was not clear the extent of the treatment or whether the treatment would meet with the recommended treatment protocol for Manning, who was convicted of violations of the Espionage Act and other offenses in July 2013 after leaking thousands of classified documents to WikiLeaks. Strangio said that, as of earlier this week, Manning was not receiving hormone treatment, counseling, or grooming or clothing accommodations consistent with her gender.
Strangio said the ACLU has become involved in Manning's case when it became clear that doctors' recommended treatment for Manning's diagnosed gender dysphoria was not simply being followed, and was instead moved up the chain of command. The AP reported that the decision for "rudimentary" treatment was ultimately approved by Defense Secretary Chuck Hagel.
"We're willing to litigate the case unless they are willing to comply with the treatment recommend by her doctors," Strangio said, noting that the ACLU formally joined Manning's lawyer from her court martial, David Coombs, on the case two months ago.
Adding that Thursday's AP report "was definitely a surprise," Strangio said that Manning's legal team was not informed of any decision regarding treatment plans and has not confirmed the AP report since then.
A Pentagon spokesman on Thursday referred questions to the Army, and an Army spokesman did not immediately respond to a Friday afternoon request for information about the AP report. A spokesperson at the military's disciplinary barracks at Leavenworth likewise did not respond to a request for comment on the report.