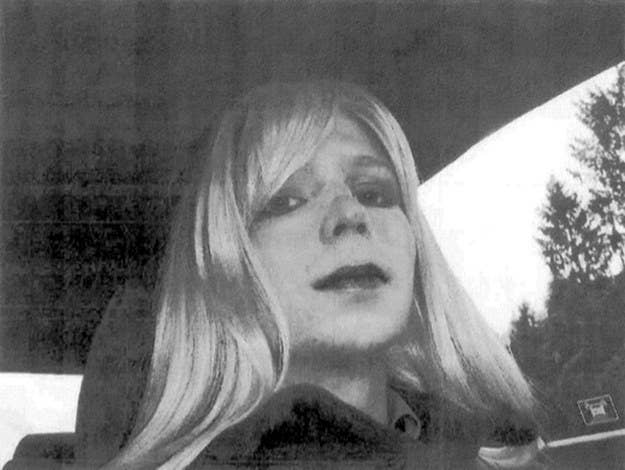 WASHINGTON — Chelsea Manning received three weeks of restricted activities after being found guilty of four charges of prison misconduct, she tweeted on Tuesday.
The four charges include three "category III" charges: prohibited property, medicine misuse, and disorderly conduct. The fourth charge, labeled as "category IV," is for disrespect.
One of her lawyers, ACLU attorney Chase Strangio, told BuzzFeed News that while Manning did not receive any time in solitary confinement as punishment — a possibility supporters had been decrying — she did receive 21 days of "loss of privileges," which Manning tweeted means no gym, library, or time outdoors.
Manning is serving a 35-year prison sentence at the United States Disciplinary Barracks at Ft. Leavenworth, Kansas. She was convicted of violations of the Espionage Act and other offenses in July 2013 after leaking thousands of classified documents to WikiLeaks.
Update
Manning tweeted further, noting concern for the effect of being found guilty of the charges. Her lawyer, Strangio, echoed those concerns and said in a statement that Manning's "voice is critical to our public discourse about government accountability and trans Justice."
Statement from Manning's lawyer, ACLU attorney Chase Strangio:
"When I spoke to Chelsea earlier today she wanted to convey the message to supporters that she is so thankful for the thousands of people from around the world who let the government know that we are watching and scrutinizing what happens to her behind prison walls. It was no doubt this support that kept her out of solitary confinement. But the fact that Chelsea had to face today's four-hour Disciplinary Board without counsel and will now be punished for daring to share her voice sets a concerning precedent for the remaining decades of her incarceration.

"Not only does this punishment mean the immediate loss of library and recreation for Chelsea, but she also will carry these infractions through her parole and clemency process and will be held longer in the more restrictive security facility where she is now incarcerated.

"No one should have to face the lingering threat of solitary confinement for reading and writing about the conditions we encounter in the world. Chelsea's voice is critical to our public discourse about government accountability and trans Justice and we can only preserve it if we stay vigilant in our advocacy on her behalf."