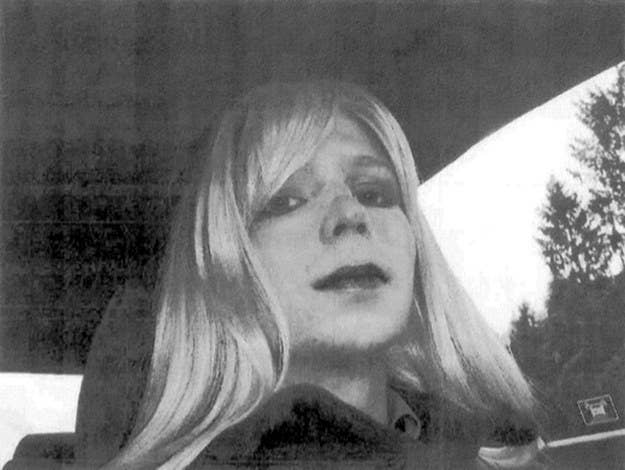 Chelsea Manning faces indefinite solitary confinement after being charged with having prohibited materials in prison, one of her lawyers told BuzzFeed News on Wednesday.
Manning was convicted of violations of the Espionage Act and other offenses in July 2013 after leaking thousands of classified documents to WikiLeaks. She currently is serving a 35-year prison sentence at the United States Disciplinary Barracks at Ft. Leavenworth, Kansas.
ACLU attorney Chase Strangio told BuzzFeed News that he is yet to see the charging document — and BuzzFeed News has not reviewed any documentation of the new charges. An Army spokesman did not respond to a request for the charging document and comment on the charges.
Strangio, however, did tell BuzzFeed News that the charging document — read over the phone by Manning to Christina DiPasquale, a public relations consultant, and communicated to Strangio — specifies that punishment could include indefinite solitary confinement.
Strangio noted that the charges have been brought against Manning by military officials at the prison and stated that Manning will have a hearing on the charges on August 18.
"Here Chelsea is at risk of losing various support networks simply because she had an expired tube of toothpaste, the Vanity Fair magazine that featured Caitlyn Jenner and requested a lawyer when she felt she was being accused of misconduct," Strangio told BuzzFeed News of the charges.
Supporters of Manning, led by Fight for the Future's Evan Greer and promoted by DiPasquale, have started a petition to raise awareness of the new charges.
Among the materials that DiPasquale told BuzzFeed News were confiscated from Manning are The Advocate and Out magazines; an issue of Cosmopolitan with an interview of Manning; Transgender Studies Quarterly; and a novel about transgender issues, A Safe Girl to Love.
According to the petition, the alleged misconduct that led to Manning requesting to speak with her lawyer related to her "sweeping some food onto the floor." The petition states that a charge of "improper medicine use" resulted from Manning having the expired tube of toothpaste.
"Given the materials that were confiscated, it is concerning that the military and Leavenworth might be taking action for the purpose of chilling Chelsea's speech or even with the goal of silencing her altogether by placing her in solitary," Strangio wrote. "Hopefully with public scrutiny the prison will respond by dismissing these charges and ensuring that she is not unfairly targeted based on her activism, her identity, and her pending lawsuit."
Update
Manning posted the charging documents to her Twitter account in two tweets on Thursday. The four charges include three "category III" charges: prohibited property, medicine misuse, and disorderly conduct. The fourth charge, labeled as "category IV," is for disrespect. She also tweeted out three photos of her from earlier this year. The photos, she tweeted, were from the week before she began hormone replacement therapy.