Chaos In Michigan As LGBT Job Protection Bill Hits Deadline
A disagreement over whether a non-discrimination bill should include gender identity protections sends Republicans and national LGBT groups scrambling. A key player has gone rogue, two sources say.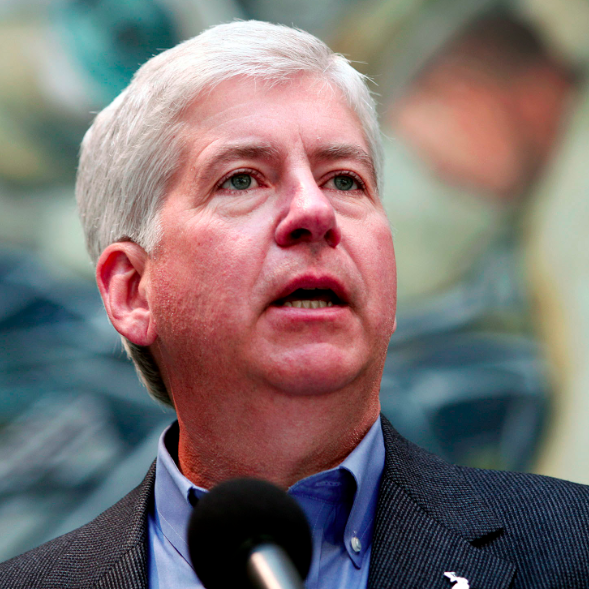 WASHINGTON — The heavily funded national effort to secure LGBT job protections in Michigan appeared early Wednesday to be in danger of failing — although advocates were hopeful that much could still change in the coming hours and days of the late session of the Michigan legislature.
National LGBT organizations have made passage of an LGBT non-discrimination bill a priority in Michigan this year, spending hundreds of thousands of dollars and devoting staff and organizing time to the effort.
Now, in the last week when new legislation can be submitted for the session, the co-chair of a business coalition created to pass sexual orientation and gender identity nondiscrimination legislation appears to have gone rogue, according to two sources.
Two activists on the ground in Lansing told BuzzFeed News on Tuesday evening that AT&T Michigan President Jim Murray has been actively lobbying for a bill that would only include sexual orientation, and leave out gender identity protections.
In an interview with BuzzFeed News, Murray, the co-chair of the Michigan Competitive Workforce Coalition, said on Tuesday afternoon that he "prefers" and "will be pushing" for a bill that includes both sexual orientation and gender identity.
Asked if he would oppose the narrower, sexual orientation-only bill if it proceeds, Murray said, "I don't know, definitively, that I can speak to that." He noted that a narrower bill hadn't yet been introduced, and added, "I don't want to oppose anything [at this point], but we are really going to be pushing the five-word bill." The "five-word bill" refers to the measure that includes protections on the basis of sexual orientation and gender identity.
Whether the worker protections bill should include gender identity has become a major point of behind-the-scenes contention — and a potentially critical one to a nondiscrimination bill passing.
The broader bill has had key Republican supporters, though. Gov. Rick Snyder, a Republican elected to a second term last week, had supported the inclusion of gender identity protections in the bill earlier this year. One of the state's leading Republican advocates for the measure, state Rep. Frank Foster, also supported the broader bill — a stance that some say contributed to his primary loss earlier this year.
But Murray's efforts pushing a "two-word bill" — one that only includes sexual orientation — have undermined support for the broader bill with gender identity protections, according to activists.
"As of about an hour-and-a-half-ago," the other advocate said at 8 p.m. Tuesday, "the story was it would only be a two-word bill" introduced on Wednesday.
National organizations have been working frantically in support of a bill that would include gender identity, intent on avoiding a repeat of the 2007 vote on a sexual orientation-only version of the federal LGBT job bias bill, the Employment Non-Discrimination Act. The vote caused significant acrimony in the LGBT community and has led all national organizations to affirm since that they only would support job bills that include both sexual orientation and gender identity protections.
"Advocates of LGBT freedom concluded together a number of years ago that nondiscrimination efforts should be pursued in a fully inclusive way," said Jeff Cook-McCormac, the senior adviser to the Paul Singer-backed American Unity Fund, said Tuesday night, "and American Unity Fund strongly agrees with that conclusion."
"A nondiscrimination measure cannot pass in Michigan unless its fully inclusive," Cook-McCormac said.
The first public signals of concern about how the Michigan effort is trending came from a notable source: the Human Rights Campaign, the group that took took the most heat for not opposing the sexual orientation-only vote in 2007. The group issued a news release a little before noon Tuesday urging "Introduction of Fully Inclusive Non-Discrimination Bill" in Michigan.
"A fully inclusive non-discrimination bill that covers both sexual orientation AND gender identity is the only acceptable option," HRC president Chad Griffin said in the release. "The Human Rights Campaign and our coalition partners will oppose anything less."
The coalition partners include state groups like the ACLU of Michigan and Equality Michigan, as well as national groups that include the American Unity Fund and Gill Action — the political arm of the prominent donor Tim Gill's efforts.
Kirk Fordham, the executive director of Gill Action, echoed Griffin and Cook-McCormac's remarks, writing, "We, too, support only and inclusive bill and would oppose anything less than that. We've made that position clear to the GOP and Democratic leaders in the state."
Despite the unified effort from three organizations representing some of the biggest financial and organizing players in the national LGBT movement, the effort to move a bill that includes gender identity protections is facing pressure. Advocates say it's coming from Murray. Murray did not respond to an email Tuesday night asking for comment on the advocates' claims.
"We know if the bill went to the floor clean, we have the votes to pass," one of the advocates said. "It is purely resting with the [House] Speaker [Jase Bolger] not wanting to move a five-word bill forward and Jim Murray making sure that whatever moves doesn't include gender identity."
Bolger, also a Republican, was one of the targets of the national advocates, getting $50,000 donations to his leadership fund from both Singer and Gill — but he has recently questioned the need for the transgender protections.
The story was updated to clarify that Snyder has not made recent statements in support of a bill with both sexual orientation and gender identity protections and that Bolger has made recent statements questioning the need for gender identity protections.