Bound Delegate Bucks Convention Etiquette In Voting For Ron Paul
Pat Kerby isn't planning on coming back for "the coronation." The Romney-bound delegate voted for Paul out of protest because of rules changes and the unseating of some Maine delegates.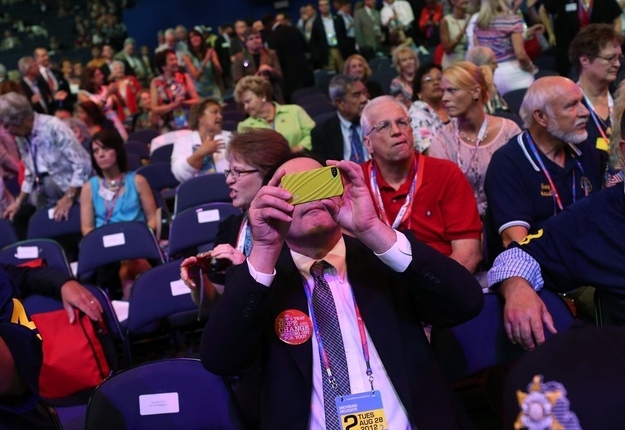 Pat Kerby may be a bound delegate for Mitt Romney, but during today's roll call vote he cast his ballot for Rep. Ron Paul — and the defiant libertarian isn't planning to hang around Tampa for the rest of the convention.
"Today was a protest about the way the Maine delegation was treated, and it was a protest against the adoption of the new rules, which basically handed all the power for the presidential nomination to a few people at the top," Kerby told Buzzfeed Tuesday evening.
Following the Maine delegation walkout and adoption of rules changes opposed by Ron Paul supporters, Kerby decided he wouldn't be coming back to the convention hall with the rest of the delegates.
"There's no reason for me to stay at this point — it's a coronation now."
Kerby was here in Tampa this past week as well, having been one of the slightly more than 100 members of the platform committee that was approved by the convention delegates today. The rule changes adopted today would unseat any delegate, like Kerby, who goes against their obligation to vote for the candidate to whom are bound.
"I'm very glad I got on the platform committee because, even though most people don't pay any attention to the platform, at least there was the illusion of real debate and real — what the convention is supposed to be, where we get together and hash out ideas and come forth united on something that we could all support," he said.
"The convention is just a coronation. There's none of that process involved, it's just them sitting there and patting themselves on the back for a few days," he added.