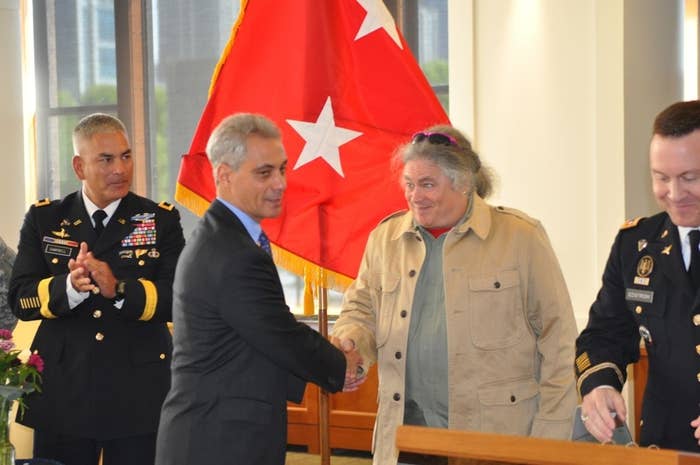 The wealthy donor behind a grant of more than a million dollars to study transgender military service, Jennifer Natalya Pritzker, herself came out as transgender on Friday.
Pritzker, a billionaire, announced the news in a memo to employees at the Pritzker Military Library and Tawani Enterprises, according to a report from Chicago Crain's Business.
According to a statement provided to Crain's:
As of Aug. 16, 2013, J.N. Pritzker will undergo an official legal name change, will now be known as Jennifer Natalya Pritzker. This change will reflect the beliefs of her true identity that she has held privately and will now share publicly. Pritzker now identifies herself as a woman for all business and personal undertakings.
Jennifer Pritzker is part of the prominent Chicago Pritzker family and the cousin of Commerce Secretary Penny Pritzker.
In July, BuzzFeed reported that a $1.35 million "launch grant" to the Palm Center was funded by the Tawani Foundation, which itself was founded by Jennifer Pritzker — who had served as a colonel, then known as James, in the Illinois Army National Guard.
The Tawani Foundation aims "to affect significant transformation of organizations and educational programs that enrich knowledge, preserve military heritage, improve health and wellness and conserve unique sites for enduring positive impact on individuals, communities and societies."