Attorney General Formalizes "Broad" Federal Recognition Of Same-Sex Couples' Marriages
Government default will be to recognize a same-sex couple's marriage if it was valid in the place the marriage was celebrated.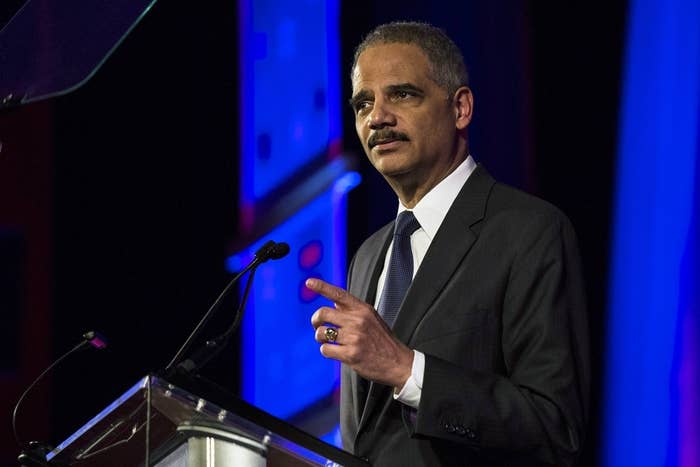 WASHINGTON — Attorney General Eric Holder Monday released the Justice Department's formal policy guidance on "ensuring equal treatment for same-sex couples" — a policy first announced Saturday.
In significant part, Holder states, "It is the Department's policy, to the extent federal law permits, to recognize lawful same-sex marriages as broadly as possible, and to recognize all marriages valid in the jurisdiction where the marriage was celebrated."
One of the key questions since Supreme Court struck down the federal ban on recognizing same-sex couples' marriages in June 2013 has been whether the federal government would recognize same-sex couples' marriages for federal purposes based on the state were a couple is domiciled (generally, where the couple lives) or if it would instead, more broadly, recognize such marriages if valid in the place of celebration (where the couple got married).
Although some laws require reliance on the "state of domicile" rule, LGBT advocates had been pressing the federal government to use the "place of celebration" rule wherever possible. Across the federal government over the past months — from the State Department to the Internal Revenue Service — most implementation has used the "place of celebration" rule.
Holder's policy memo Monday makes the "place of celebration" rule the default government position, as the Justice Department provides legal guidance for other federal agencies in addition to implementing its own programs where the rule will be utilized.
Read the memorandum:
Download PDF