Arkansas Supreme Court Stops Same-Sex Marriages During Appeal
Stay is granted.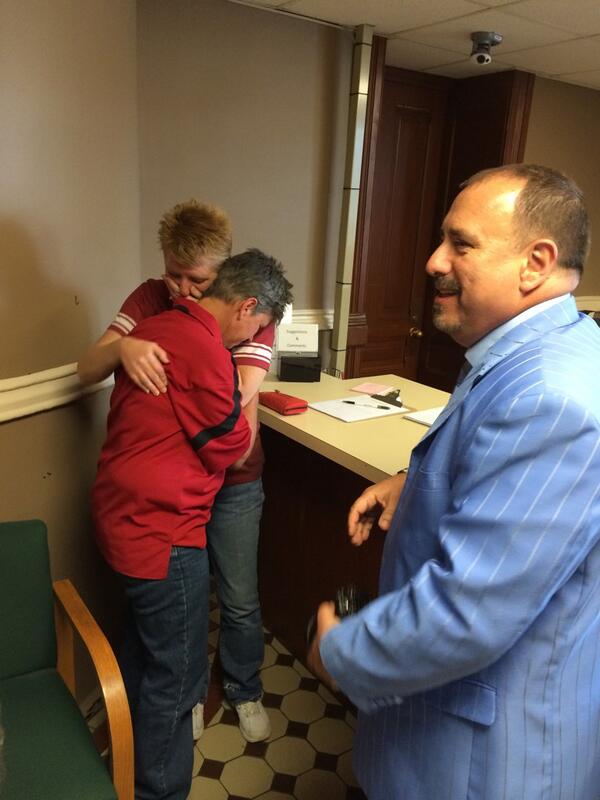 WASHINGTON — The Arkansas Supreme Court put a hold on same-sex couples' marriages Friday afternoon, a move that followed a week of stop-and-go marriages of such couples in the state.
The Friday ruling was the second to come from the state's Supreme Court in the week since a circuit judge struck down the Arkansas bans on same-sex couples' marriages.
In a brief order signed by the court's clerk, the state and county clerk's request for a stay of the trial court order was granted. The stay puts the circuit court opinion on hold during the state's appeal.
Hundreds of same-sex couples got married in several counties in the state during the time between the circuit court's ruling and Friday's stay.
Initially, the justices rejected the state's request to issue a stay, after holding that there was not yet a final ruling in the circuit court case allowing the state's appeal and noting that the initial ruling did not strike down a state law barring clerks from issuing marriage licenses to same-sex couples.
The circuit judge clarified his opinion to include that law as well on Thursday. The state and some county clerks then again appealed to the Arkansas Supreme Court and again sought a stay from the court during its appeal.
Read the brief order from the Arkansas Supreme Court: