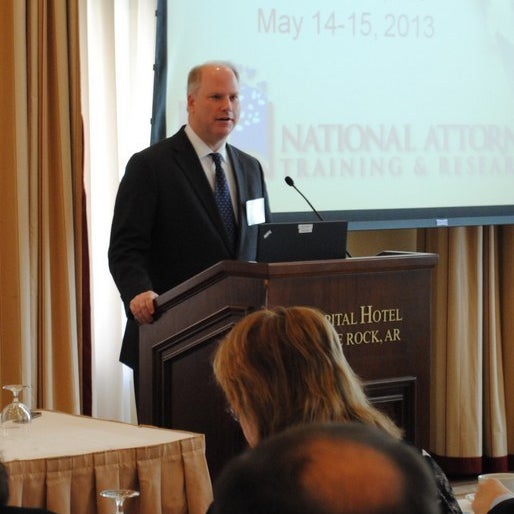 WASHINGTON — A state judge in Arkansas declared his state's ban on marriages between same-sex couples to be unconstitutional, the latest of several judges to have done so since the Supreme Court struck down part of the Defense of Marriage Act last June.
Circuit Court Judge Christopher Piazza issued the decision — finding both a state statute and constitutional amendment to violate the U.S. Constitution — following a hearing in the case last month.
The ruling, posted to the court's docket at 4:51 p.m. Friday, did not include a stay. As such, if no stay is granted by Monday morning, when clerks' offices re-open, it is expected that — as happened in Utah and Michigan — same-sex couples will seek to marry at that time.
Attorney General Dustin McDaniel, a Democrat who last week said he supports same-sex couples' marriage rights but would continue defending the state's ban on such marriages, will appeal the ruling.
"We respect the Court's decision, but, in keeping with the Attorney General's obligation to defend the state constitution, we will appeal. We will request that Judge Piazza issue a stay of his ruling so as not to create confusion or uncertainty about the law while the Supreme Court considers the matter," per a statement McDaniel's spokesman provided to the Arkansas Times.
Piazza is running unopposed for re-election on May 20 for his judgeship, to which he was first elected in 1990. The circumstances make his ruling different from the federal judges — who have lifetime tenure — to have ruled in favor of marriage equality.
Under the U.S. Constitution, Piazza ruled, "The Arkansas marriage laws implicate both a fundamental right and the rights of a suspect or quasi-suspect class." The fundamental right at issue is the right to marry and the class at issue is same-sex couples, per Piazza's ruling.
Although he believed such heightened or strict scrutiny could be applied to the challenge — making it more likely the ban would be struck down — he did not believe the level of scrutiny ultimately mattered:

Piazza went on to look at the Supreme Court's ruling in United States v. Windsor, striking down the federal ban on recognizing same-sex couples' marriages, as well as the state-law cases that have followed — including the federal court opinions striking down the bans in Virginia, Utah, and Oklahoma.
Regarding the impact of Windsor, Piazza wrote:
Taking a tough view of the state's defenses for the marriage ban, the judge noted:
And, even as to the state constitutional marriage amendment itself, Piazza noted the inherent conflict between it and Article 2, Section 2, of the state's constitution, which is the part of the state constitution similar to the federal equal protection clause: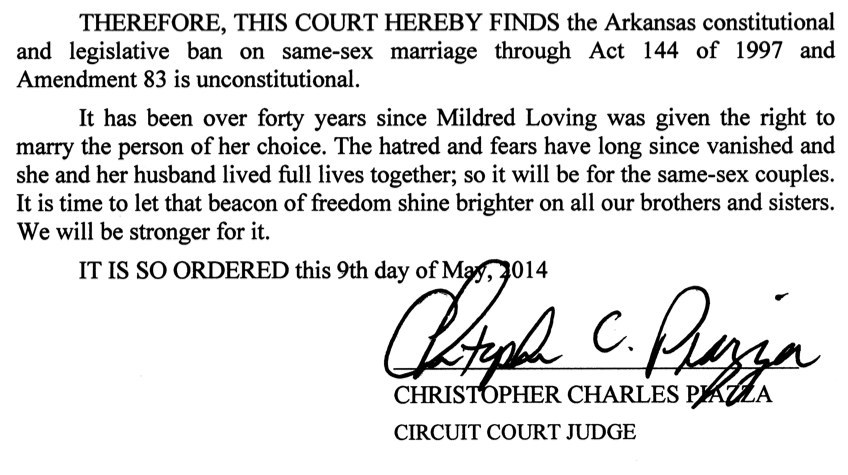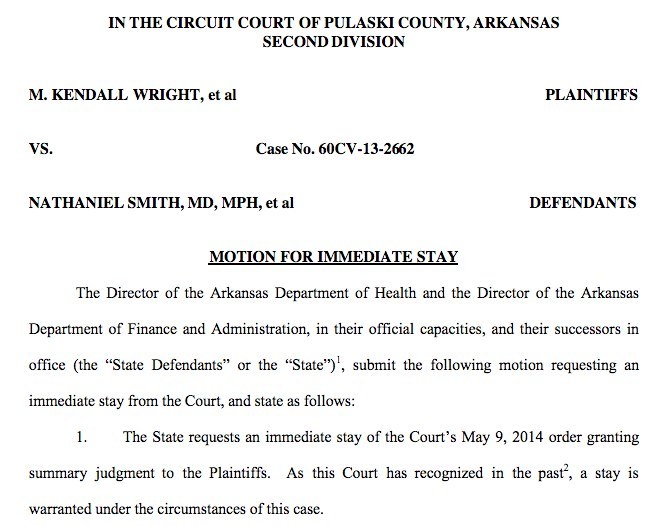 Update: May 10, 11:52 a.m.: The first same-sex marriage license was issued in Eureka Springs, Ark., this morning.