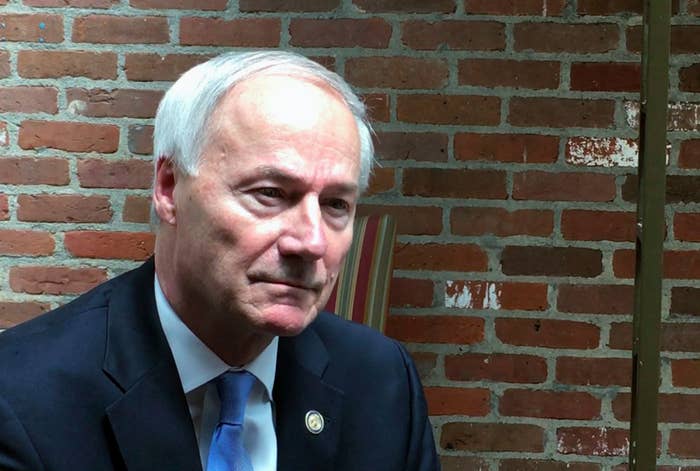 Arkansas executed Kenneth Williams on Thursday night using the sedative midazolam as the first of three drugs in its lethal-injection process three days before the drug was due to expire.
Media witnesses to the execution reported irregularities, telling reporters at the Arkansas prison where the execution took place that Williams was "coughing, convulsing, lurching, jerking, with sound" during his execution. One witness reported that Williams took 20 breaths after having been injected with the midazolam.

"He was clearly trying to draw in air," a media witness said. Williams "attempted to draw breath until 10:59," according to a media witness — the state said Williams' time of death was 11:05 p.m. CT.
Arkansas Gov. Asa Hutchinson's spokesperson, however, told reporters on scene that the execution was flawless. The spokesperson said he didn't expect a review of the execution and that any movement was "involuntary muscular reaction."
A lawyer for Williams, however, is calling for an investigation.
"Governor Hutchinson's spokesman, who commented that our client experienced 'involuntary muscular reactions,' is simply trying to whitewash the reality of what happened," attorney Shawn Nolan said in a statement. "We are requesting a full investigation into tonight's problematic execution."

It was Arkansas' fourth and final execution of the month — half as many executions as the state had planned to carry out before the drug expires.
UPDATE
On Friday, inmates successfully sought a court order that the state conduct an autopsy of Kenneth Williams and preserve certain blood and tissue samples in relation to ongoing litigation into the state's execution methods. The state opposed the request, saying nothing had gone wrong during the execution, but US District Judge Kristine Baker "found that plaintiffs have demonstrated that the blood and tissue samples are relevant to and in controversy in this action," ordering the collection.
Before the media witnesses returned to report what they had seen during the execution, a state prison spokesperson already acknowledged that Williams "did shake for approximately 10 seconds" about 3 minutes after being injected with midazolam.
The descriptions echo those of witnesses to other executions in which midazolam was used — including in Arizona, Ohio, and Oklahoma.
Williams was sentenced to death for the 1999 murder of Cecil Boren, a man he shot when he was trying to escape from prison — where he was serving a life sentence for the murder of Dominique Hurd. While trying to avoid being recaptured, Williams crashed into another vehicle during a high-speed police chase resulting in the driver's death. He later confessed to another killing as well.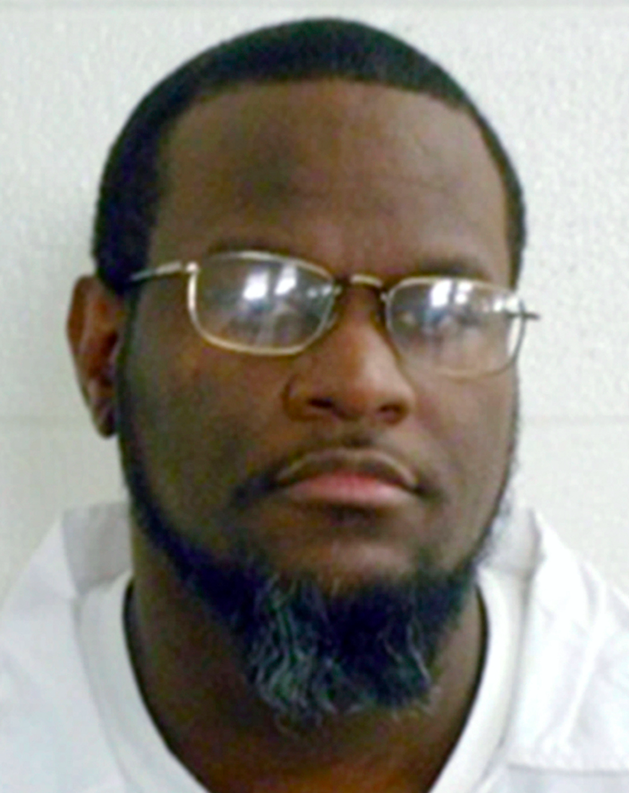 A little less than 90 minutes before his execution was due to begin at 7 p.m. CT, no court had granted him a stay of execution — and the US Court of Appeals for the Eighth Circuit had just denied his remaining requests relating to his claimed intellectual disability and alleged irregularities at his trial.
Appeals Judge Jane Kelly criticized the court's refusal to consider Williams' claim of intellectual disability — calling the move "unwarranted and potentially constitutionally infirm."
The state held off on proceeding with the execution until the US Supreme Court could weigh in on Williams' final appeals relating to those requests. It finally did so a little past 11 p.m. Eastern Time, denying Williams' applications for a stay of execution. There were no noted dissents.
The execution process began minutes later, as reporters on scene at the prison reported that media witness were quickly escorted to the building where the execution was to take place.
Nearly an hour later, at 10:50 p.m. CT, though, reporters on scene were told the execution itself had not yet begun. Within 20 minutes of that, though, reporters were told the execution was done.
Williams' execution was the tenth to take place in the US this year. Texas has carried out four executions in 2017, and Missouri and Virginia have each carried out one execution.

Two months ago, Hutchinson announced that the state was scheduling eight executions — two each on four days — for the last two weeks of April before the midazolam expires.

A federal court judge initially put all of the executions on hold following a four-day hearing on questions relating to the drug's protocol that focused on the midazolam use. The Eighth Circuit later reversed the district court, and the US Supreme Court split 5-4 on putting the executions on hold to consider the case.
Even without that case, though, four of the eight scheduled executions were put on hold — for varying reasons by varying courts. But Arkansas was able to carry out the state's first execution in more than a decade this past week and, on April 24, carried out two executions in one night — the first time a state has done so in more than 15 years.
As Thursday began, only Williams' execution remained scheduled for the final day of the execution schedule. The second person originally set to die Thursday, Jason McGehee, had his execution put on hold by a federal court because the the condensed timeline for the planned executions had shortened the schedule for the state's clemency process too much.
Although the Arkansas Supreme Court denied two of Williams' requests for a stay of execution on Wednesday, his lawyers filed a new state court lawsuit on Thursday morning hoping to halt his execution.

In the suit, Williams' lawyers noted that Williams previously was a part of the group litigation in federal court challenging the state's lethal injection protocol — specifically its use of midazolam, which has been used in several botched executions in recent years, although its use in Oklahoma was upheld by the US Supreme Court.

This state lawsuit was different, Williams' lawyers argued, because it "raises as-applied challenges unique to Plaintiff in light of his personal medical conditions and in light of the disturbing events at this week's executions." The lawsuit alleged that the state "does not follow its own procedures" in carrying out executions, pointing to witness accounts of continued movements by both Jack Jones and Marcel Williams after the start of their executions on April 24.
The court, however, dismissed that lawsuit on Thursday afternoon.
Williams' lawyers also asked Hutchinson to step in and grant Williams a temporary reprieve so that the state's parole board could consider a renewed clemency request. Specifically, they point to their claim that Williams is intellectually disabled and that the family of one of Williams' victims has asked that his life be spared.
The governor rejected that request.
Two requests by Williams' lawyers to the Arkansas Supreme Court for a stay of execution were denied on Thursday afternoon. Williams also filed a new claim at the federal district court on Thursday in the case the inmates brought challenging the clemency process, but the judge rejected the request to stay his execution.
At that point, all that remained were Williams' claims pending at the US Supreme Court.

Three claims before the US Supreme Court — including a request to appeal the Eighth Circuit's decision addressing his intellectual disability claim — remained pending into the night. The state opposed all three requests.
Outside Your Bubble is a BuzzFeed News effort to bring you a diversity of thought and opinion from around the internet. If you don't see your viewpoint represented, contact the curator at bubble@buzzfeed.com. Click here for more on Outside Your Bubble.