Supreme Court Justice Stops Missouri Execution, Temporarily
The execution of Russell Bucklew, who killed his ex-girlfriend's partner, was slated for early Wednesday, but Associate Justice Samuel Alito issued a temporary stay on Tuesday evening to halt the execution.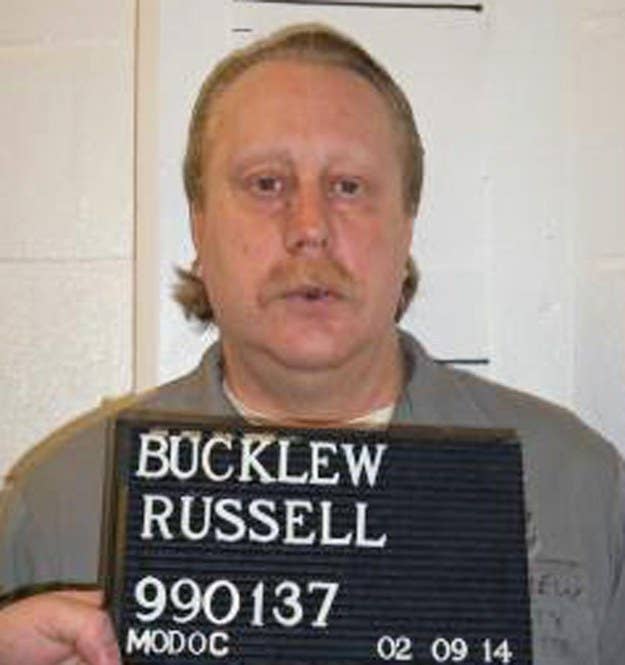 Supreme Court Associate Justice Samuel Alito temporarily halted the execution of Russell Bucklew late Tuesday night, following a flurry of litigation Tuesday evening.
The decision by Alito allows the full Supreme Court to consider Bucklew's request to stop his execution.
The execution of a Missouri man is scheduled to proceed as planned early Wednesday, after a series of last-minute court filings and conflicting rulings.
After a three-judge panel of the 8th Circuit Court of Appeals issued a stay of execution for Russell Bucklew earlier Tuesday, the full court vacated the stay Tuesday night, meaning the execution is once again due to take place early Wednesday. Of the 11 judges to consider the stay request, four judges — including the two on the panel — would have granted a stay of execution.
Bucklew's lawyers are seeking a stay of execution from the Supreme Court.
WASHINGTON — A federal appeals court has stopped Missouri's planned execution of Russell Bucklew for 60 days.
Bucklew was scheduled to be executed on Wednesday for killing his ex-girlfriend's partner — Michael Sanders — in 1996. He was also convicted of robbery, kidnapping and raping his ex-girlfriend, Stephanie Ray.
Judge Michael Melloy of the 8th Circuit Court of Appeals wrote in granting the stay, "[W]e conclude that there is a substantial likelihood that Bucklew will succeed on his claim that the current execution protocol as applied to him presents an 'objectively intolerable risk of harm' in that it is 'sure or very likely to cause . . . needless suffering.'"
Bucklew would have been the first person to be executed in the U.S. since Oklahoma inmate Clayton Lockett died of a heart attack 43 minutes after a vein collapsed following a botched lethal injection in April.
Bucklew's lawyers claim that their client has unique medical problems that increase the risk of a botched execution. Earlier Tuesday, they filed a motion for stay of execution with the 8th Circuit.
In an affidavit, a medical expert who examined Bucklew concluded that there was a substantial risk to the inmate of suffering "grave adverse events during the execution, including hemorrhaging, suffocating or experiencing excruciating pain" due to his condition. He could also choke on his own blood.
Bucklew's attorneys argued that the risk of his "prolonged and excruciating execution" due to any lethal drug would violate the Eight Amendment's ban on cruel and unusual punishments.
Melloy wrote for himself and Judge Kermit Bye in granting the stay, although Judge James Loken dissented.
Cheryl Pilate, one of Bucklew's attorneys, issued a statement: "We are deeply relieved that the panel of the Eighth Circuit Court of Appeals has granted a stay of execution for Russell Bucklew, who faced substantial risk of a prolonged, tortuous execution tonight due to his rare and serious medical condition."
Missouri officials, as noted by Andrew Cohen, could appeal the three-judge panel's ruling issuing a stay to the full 8th Circuit or to the Supreme Court in order to ask that the execution be allowed to go forward.
The 8th Circuit's opinion granting a stay:
Missouri officials have requested the full 8th Circuit to reconsider the stay request, a procedure called "en banc," and to deny the request.
The state's request for a rehearing by the full appeals court.
Bucklew's opposition to a rehearing by the full court.
The full appeals court's decision ending the stay: