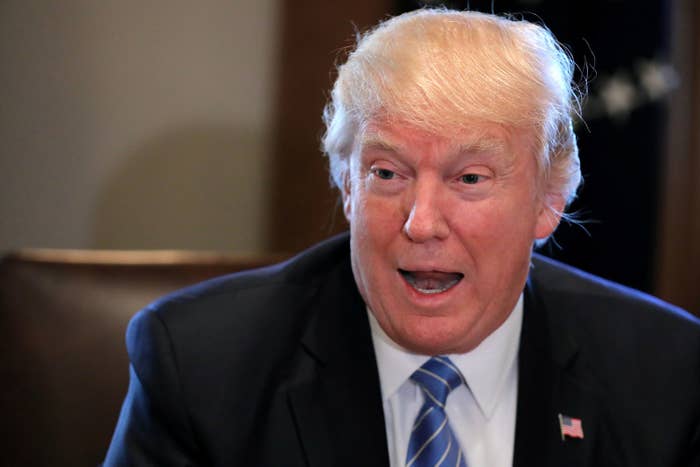 WASHINGTON — A federal appeals court in Richmond, Virginia, will hear arguments over part of President Trump's revised travel executive order on May 8 — later than the Justice Department had sought, but sooner than the plaintiffs challenging the president's action proposed.
The Justice Department is appealing a preliminary injunction that halts enforcement of the 90-day ban on travel from six Muslim-majority countries. The injunction, from a federal court in Maryland, halts enforcement of section 2(c) of the executive order and was issued by US District Court Theodore Chuang more than a week ago.
The Justice Department, in a Wednesday court filing, had asked for the court to combine briefing on its forthcoming motion for a stay pending appeal with the briefing on the merits of its appeal of Chuang's order. Under their proposal, briefing would have been completed by April 5, with oral arguments to follow at "the earliest possible opportunity" after then.
The plaintiffs in the case — individuals and nonprofit refugee organizations — opposed combining the briefing schedules, setting forth a proposed timeline that would have put off oral arguments on the merits until at least late May.
The US Court of Appeals for the Fourth Circuit on Thursday declined the Justice Department's request to combine the briefing schedules, setting the stay request briefing schedule for the next two weeks and ordering the merits briefing to take place on an expedited schedule, finishing by April 21.
Then, at 1 p.m. May 8, a three-judge panel of the Fourth Circuit will hear arguments in the government's appeal.
All of this is taking place alongside the more broad order out of Hawaii, which is blocking enforcement of all of sections 2 and 6 of the new executive order — the travel and refugee bans, respectively. That nationwide order remains in effect, and the Justice Department has not attempted any appeal of the temporary restraining order issued in the case (a step the department took against a TRO issued in response to the first iteration of the executive order).
This is a developing story. Please check back at BuzzFeed News for more.