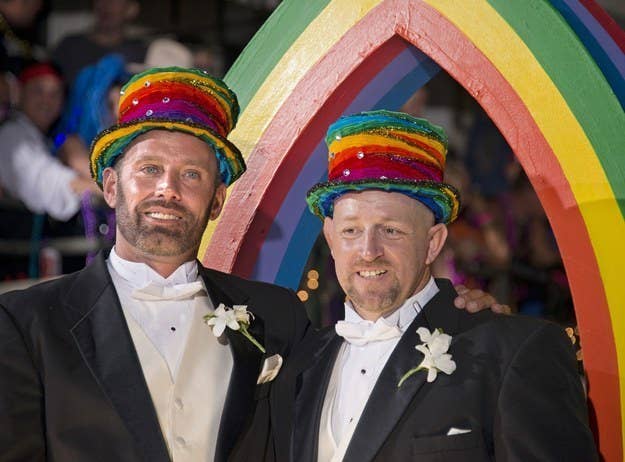 WASHINGTON — Absent further court action, same-sex couples should be able to marry in Florida beginning Jan. 6, 2015.
In a two-page opinion issued on Wednesday, the 11th Circuit Court of Appeals denied Florida's request to issue a stay in the federal case challenging the state's ban on same-sex couples' marriages. A federal district court judge in that case ruled the ban unconstitutional in August, and the state has appealed the case to the 11th Circuit.
Wednesday's ruling was not on the merits of the case challenging the ban, but only on whether the trial court's injunction barring the state from enforcing the ban could be put on hold during the state's appeal. The trial court judge had stayed the injunction until Jan. 5 to allow the state to seek a stay from a higher court.
"Having reviewed and fully considered the Motion, the parties' briefs, and the orders issued by the District Court in the proceedings below, the Court hereby denies Appellants' Motion," the three-judge panel ruled. "The stay of preliminary injunctions entered by the District Court expires at the end of the day on January 5, 2015."
The panel included Judges Frank Hull and Charles Wilson, both Clinton appointees, and Adalberto Jordan, an Obama appointee.
Florida officials could seek review of the 11th Circuit stay denial decision from the Supreme Court. A stay request from Florida would be directed to Justice Clarence Thomas, who could decide the matter himself or refer it to the full court.
Unlike other situations in which the Supreme Court has allowed a lower court order striking down a state marriage ban to go into effect during an appeal, there is no appellate ruling in the 11th Circuit holding that such bans are unconstitutional.