Appeals Court Allows NSA Data Collection Program To Continue Unimpeded
The three-judge panel, each writing a separate opinion, all agree that the 2013 trial court decision finding the post-9/11 program likely to be unconstitutional went too far.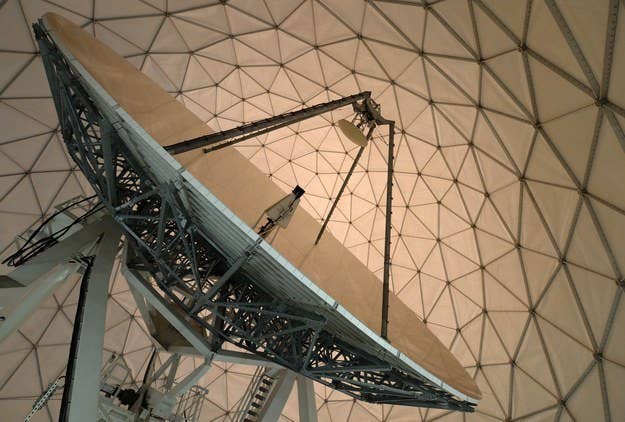 WASHINGTON — A federal appeals court on Friday reversed a trial court decision that would have barred the government from continuing its post-9/11 bulk data collection program implemented by the National Security Agency.
The decision means that, for now, the NSA program implemented under Section 215 of the USA PATRIOT Act can continue unimpeded.
All three judges from the D.C. Circuit Court of Appeals hearing the appeal agreed that the 2013 trial court decision finding the program likely violated the Constitution went too far.
The case will now go back to the trial court, as agreed upon by two of the judges hearing the appeal, Judge Janice Rogers Brown and Stephen Williams. Judge David Sentelle, the court announced, "would order the case dismissed."
A key question at the appeals court was whether the plaintiffs, Verizon customers, had shown that the NSA collected their data — evidence that would show they had standing to bring the case, which is a requirement to bring a case in federal court. The government, however, has only acknowledged collection of data from Verizon Business accounts, the court noted.
Brown was the most sympathetic to the claims brought by the plaintiffs challenging the program. Although she disagreed that the plaintiffs had, as U.S. District Court Judge Richard Leon decided in 2013, shown a "substantial likelihood" that they would succeed in their case, Brown wrote that "one could reasonably infer from the evidence presented the government collected plaintiffs' own metadata."
Brown noted that, back at the trial court, Leon will need to determine what exchange of evidence is appropriate so that the plaintiffs can show whether the NSA actually collected their data.
In noting that, however, she added, "It is entirely possible that, even if plaintiffs are granted discovery, the government may refuse to provide information (if any exists) that would further plaintiffs' case. Plaintiffs' claims may well founder in that event. But such is the nature of the government's privileged control over certain classes of information."
Williams, while allowing the matter to return to the trial court, was less sympathetic to the plaintiffs' claims, stating outright, "[P]laintiffs lack direct evidence that records involving their calls have actually been collected." Nonetheless, she supported sending the case back to the trial court because of "the possibility that plaintiffs' efforts" to show that their data was collected "may be fruitful."
Finally, Sentelle, the least sympathetic to the plaintiffs' claims, declared that, since the plaintiffs cannot show that they have standing, "we do not have jurisdiction to make any determination in the cause." As such, he wrote, the case should be dismissed.
Sentelle and Williams were appointed to the court by President Reagan, and Brown was appointed by President George W. Bush.
Read the decision:
Download PDF