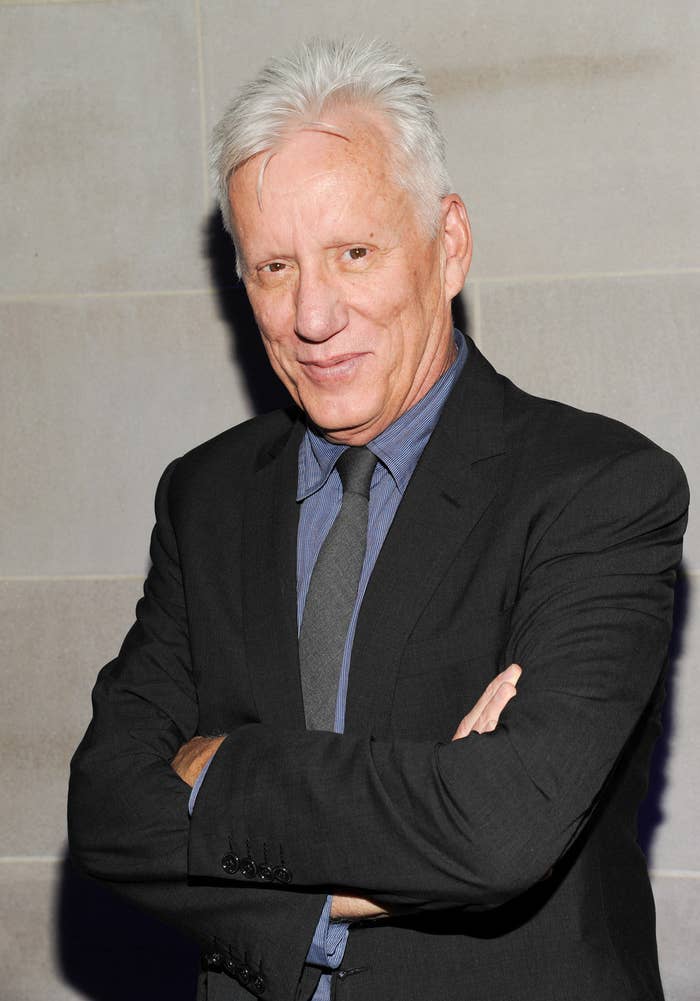 WASHINGTON — Lawyers for an anonymous Twitter user say that James Woods's $10 million lawsuit against the user for tweeting that Woods is a "cocaine addict" should be tossed out of court under California's rules against lawsuits that aim to shut down free speech.
"Twitter is known for abuse and hyperbole, not for fact," the user's lawyers argue in support of tossing out Woods's lawsuit. "Twitter users will not be inclined to view heated tweets as stating provable facts."
The anti-SLAPP statute is aimed at stopping "strategic lawsuits against public participation" — "lawsuits brought primarily to chill the valid exercise of the constitutional rights of freedom of speech and petition for the redress of grievances," as the California version of the law puts it. In a court filing this week that was obtained by BuzzFeed News, lawyers for the anonymous Twitter user, @abelisted, make the case that this is just the type of lawsuit intended to be stopped by the anti-SLAPP statute.
"Mr. Doe is not rich or famous like Mr. Woods. He polices Twitter expression he doesn't like through responsive speech, not through expensive lawsuits," the lawyers for the user write. "People who follow his Twitter account @AbeListed would be familiar with his blunt and abrasive style of insulting political opponents, often directing his insults at their Twitter accounts."
Under the anti-SLAPP statute, as the filing details, a person must show two things: First, the person being sued must show that the conduct in question — the tweet — was an exercise of free speech rights "in connection with a public issue." Second, to maintain the lawsuit, the person suing — here, Woods — must show that he could possibly win his lawsuit.
"Mr. Doe easily carries his burden under the first prong of the anti-SLAPP test; his speech is in a public forum and on a matter of public interest," the Twitter user's lawyer, Kenneth White of Brown White & Osborn LLP, argues. "But Mr. Woods cannot carry his burden: because Mr. Doe's tweet is rhetorical hyperbole plainly protected by the First Amendment, Mr. Woods' attempt to abuse the courts to censor Mr. Doe must fail."
White himself is a well-known Twitter user and blogger, a former federal prosecutor who is one of the two people tweeting as @Popehat.
The "cocaine addict" tweet in question was a response to a tweet from Woods referring to Caitlyn Jenner by her prior name — and then contrasting coverage of her in USA Today to a lack of coverage of the Planned Parenthood videos about fetal tissue sales that have been in the news over the summer.
In detailing the reasons why this lawsuit should be subject to the anti-SLAPP statute, the combative nature of Twitter, generally, and of Woods (@RealJamesWoods on Twitter) and the Twitter user, specifically, are laid out in great detail — with many tweets submitted as exhibits.
The response is perhaps best summed up in this paragraph:
Submitted as an exhibit, the tweet that formed the basis for the lawsuit: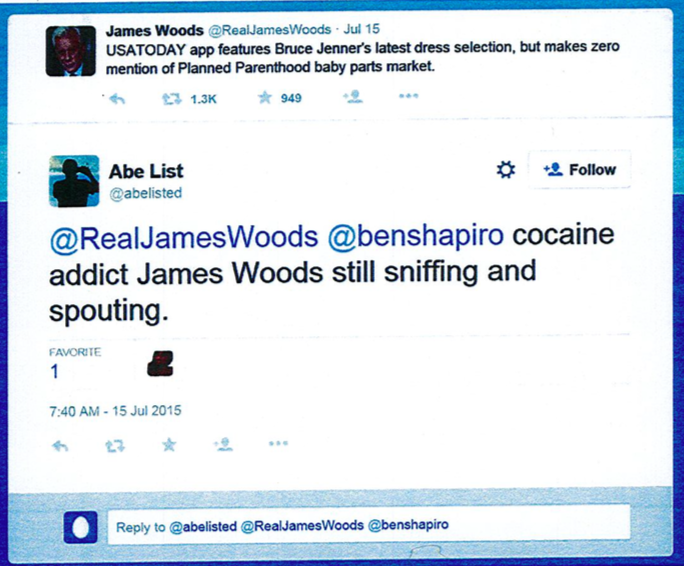 Also submitted as exhibits, other tweets to Woods referencing cocaine use: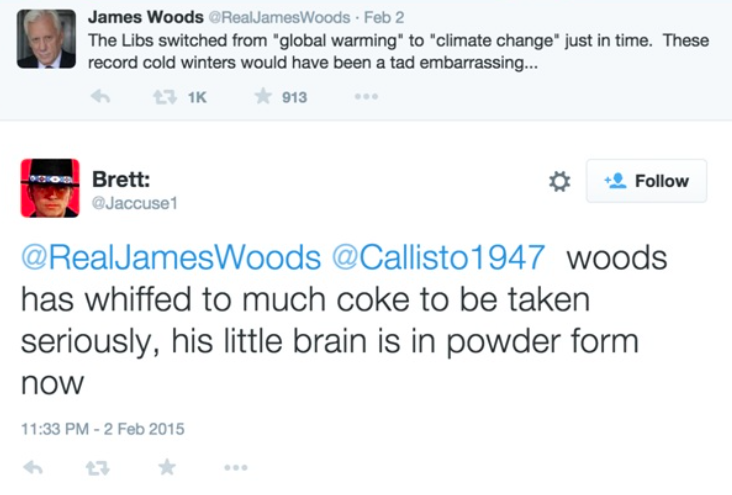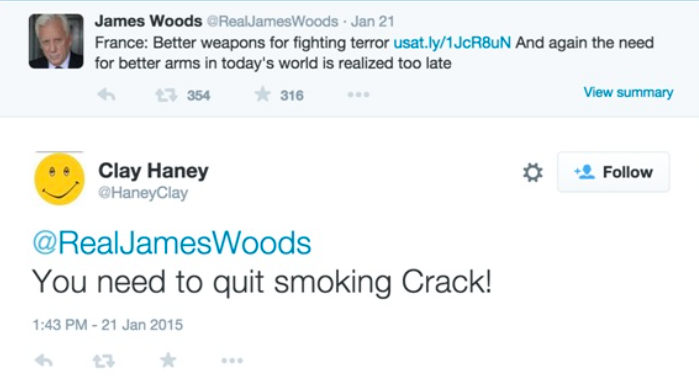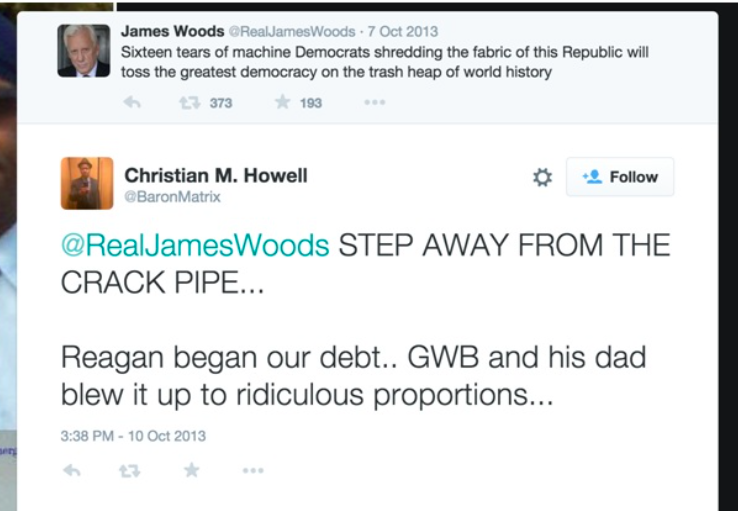 And, finally, also submitted as an exhibit, Woods using the "crack pipe" claim in a tweet: