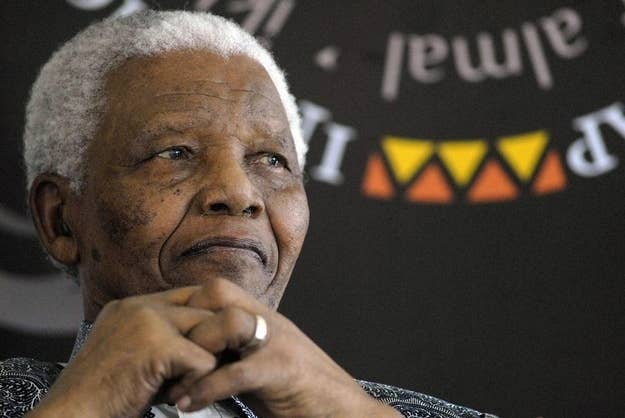 WASHINGTON — LGBT leaders in the United States shared their perspective on Nelson Mandela's contributions, not just to racial equality but also to advancement of LGBT rights, following news of the former South African president's death Thursday.
The Constitution that was promulgated by Mandela in December 1996 was the world's first to contain explicit protections against discrimination based on sexual orientation.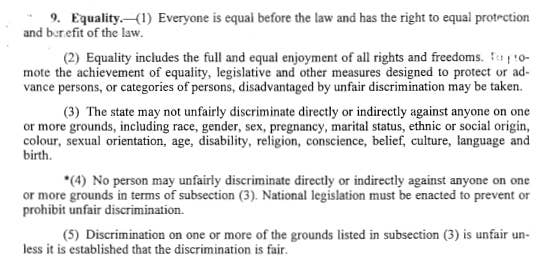 As the National Gay and Lesbian Task Force's Rea Carey said in a statement, "Nelson Mandela was an inspiration to the millions of people who yearn for freedom across the world. With great personal sacrifice, he fought apartheid and state-sanctioned racism. His principled approach, his willingness to reach out to former enemies, led to the introduction of multi-party democracy and real change in South Africa."
The Human Rights Campaign, in its statement, noted that in addition to the constitutional provision, Mandela appointed an out gay judge to South Africa's High Court of Appeal, now-Justice Edwin Cameron — who serves on the country's highest court, the Constitutional Court.
As BuzzFeed's J. Lester Feder reported from South Africa earlier this year, the reality on the ground is far more complex, but the constitution has allowed for a number of legal advances:
In his [December 2005] ruling, Chief Justice Albie Sachs argued that the principles that brought the country out of apartheid demanded equality for same-sex couples. He had powerful credibility when he spoke; he had been an anti-apartheid activist who lost an arm in a 1988 assassination attempt by the government's security forces.

"The acknowledgement and acceptance of difference is particularly important in our country where for centuries group membership based on supposed biological characteristics such as skin colour has been the express basis of advantage and disadvantage," Sachs wrote in the ... decision. "At issue [in this case] is a need to affirm the very character of our society as one based on tolerance and mutual respect."
Of Mandela's legacy, HRC president Chad Griffin said in a statement, "Nelson Mandela tore down oppression, united a rainbow nation, and always walked arm-in-arm with his LGBT brothers and sisters—and with all people—toward freedom. Though every man, woman and child who seeks justice around the world mourns this loss, his vision of an equal future lives on undimmed."
One of the leading legal groups in America for LGBT rights noted the ways in which South Africa could serve as a model to legal protections in the United States.
"As South Africa's first elected black president, he led the people of his country toward reconciliation and forgiveness. Under his leadership, the new constitution of South Africa included explicit prohibitions against discrimination on the basis of sexual orientation — a degree of legal protection that LGBT people still do not have in the United States," Kevin Cathcart, the executive director of Lambda Legal, said.
"Every one of us who continues the fight for equality and civil rights in our own communities labors in the shadows of this man who withstood imprisonment as a consequence of his courageous leadership and grew only stronger, more resolute and more dignified."