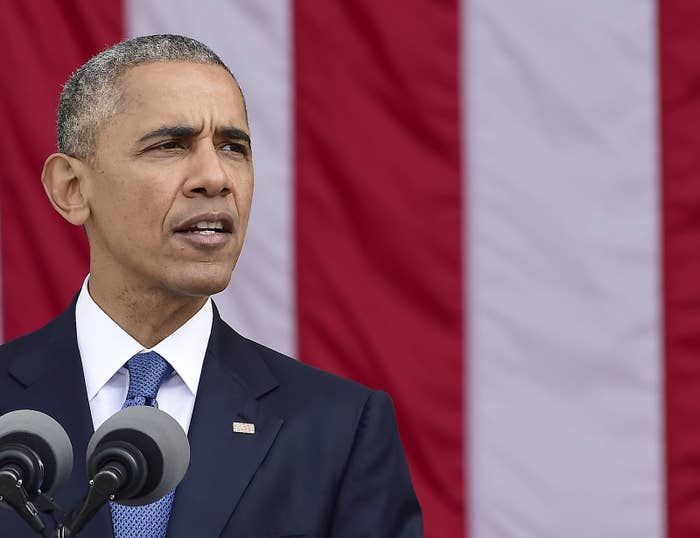 WASHINGTON — In recent months, President Obama has stepped up the pace of federal clemency — issuing three large batches of commutations in the month before the presidential election.
The White House has regularly pushed those numbers as evidence that Obama has done more than his predecessors to address unfairness he has criticized in criminal sentencing.
But now that he is due to be replaced by Donald Trump, who ran in part by saying he would be a "law and order" president, leading advocates of the clemency process say it is the time for Obama to step up and do more.
"[I]f President Obama believes these sentences are unjust, it is his constitutional responsibility to fix them," Rachel Barkow, a member of the United States Sentencing Commission and NYU law professor, told BuzzFeed News this week.
"President Obama has indicated his desire to achieve justice in these cases through clemency and has already given relief in hundreds of cases," Barkow explained. "He should be applauded for these efforts. But for every case where clemency has been granted, there is another person still waiting."
Jessica Jackson Sloan, the national director of #cut50 — which aims to cut the prison population in half — told BuzzFeed News, "The landscape of what is possible for criminal justice reform changed drastically on Tuesday night. If the President does not act now and honor his promise many of the men and women who are eligible for clemency will die in prison."
To that end, the group, co-founded by Van Jones, will be in Washington this week, holding a series of events — including a vigil in front of the White House on Monday evening — urging Obama to take "unprecedented" action on clemency in the coming months.
Mark Osler, a law professor at the University of St. Thomas School of Law, acknowledged that time is short.
"I think there will be — and should be — a sense of urgency," he said on Friday. "I think the clearest thing is to find efficiencies — find ways to look at more people over these last weeks in a way that's consistent and effective, in terms of evaluation. And that means, probably, looking at categories of people and identifying them specifically."
Specifically, he pointed to "people who did not get the benefit of the Fair Sentencing Act in 2010" — which addressed cocaine-to-crack sentencing disparities in federal law, but was not retroactive. As such, Osler explained, many people "were stuck with a life sentence or the 10-year mandatory [minimum]" who could not receive that sentence today.
Obama has pointed to that issue as one that he hoped to address through the Clemency Project, which has led the president to issue nearly 1,000 commutations while in office — 597 of which were granted since the start of the summer.
There has, though, been an election — one that likely will reflect at least somewhat different values on criminal justice issues, Osler acknowledged.
"It's fair to say that those people within this administration are very aware that the amount of care that they give to criminal law — and the excesses of criminal law — probably won't be reflected in the next administration," he said.
Nonetheless, Osler said that Obama's two elections more than suffice as a rationale for why Obama should continue pressing forward with the Clemency Project in his final months in office. "He's the elected president until January 20, 2017," he said. "I don't think you sit back and don't make full use of every day that you have."
Barkow put it in similarly broad terms — but with a historical context.
"Clemency is critical to an effective federal criminal justice system," Barkow noted, pointing out that Alexander Hamilton wrote in The Federal Papers about the important role clemency plays in the American system. "The President has only a couple months to reach everyone. The fate of these people and their loved ones rests in his hands, and one of his lasting legacies can be to reaffirm Hamilton's view that both 'humanity and good policy' require the broad use of the pardon power."