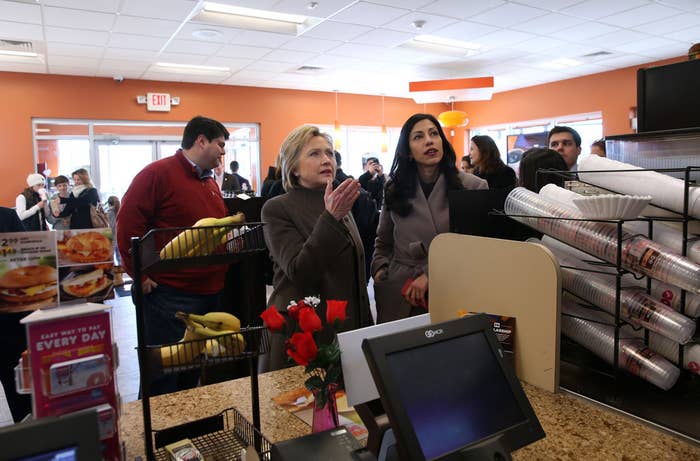 WASHINGTON — A federal judge has said he will force testimony and additional evidence regarding Hillary Clinton's use of a personal email during her time as secretary of state — but he's also pushed off the time when that evidence will begin to be turned over until sometime after mid-April.
U.S. District Court Judge Emmet Sullivan on Tuesday granted Judicial Watch's request for discovery that the group had requested in their ongoing Freedom of Information Act litigation against the State Department.
The decision could lead to depositions of senior advisers to Clinton, both those from during her time in the State Department and in the time since. It also could lead to additional emails being turned over. In their discovery request, which was granted today, Judicial Watch noted that finding out "whether additional, responsive emails exist and to identify where they may be located ... may require subpoenaing of archived copies ... of Mrs. Clinton's and Ms. [Huma] Abedin's emails."
While the information being sought in Judicial Watch's attempt to prove "whether the State Department and Mrs. Clinton deliberately thwarted FOIA" is quite extensive, Sullivan on Tuesday asked for "a detailed, narrowly tailored, discovery plan."
The timeline that Sullivan laid out for moving forward means that the group won't even be able to proceed with seeking the additional information until mid-April, at the earliest, which further means that the information being sought would become public even later than that.
Judicial Watch is due to put forth its discovery plan by March 15. The State Department then has until April 5 to respond, with a reply from Judicial Watch by April 12.
Among the people Judicial Watch's lawyers said they would be seeking to depose are several State Department employees, including under secretary for management Patrick F. Kennedy, director of IPS John F. Hackett, and executive secretary Joseph E. Macmanus; and several former employees or post-State staffers — including Abedin; Cheryl Mills; and Bryan Pagliano, a longtime IT staffer for Clinton. For those who are no longer at the State Department, Judicial Watch lawyers made it clear they "may have to serve third party deposition and/or document subpoenas on such persons after they have been identified."
Here are the underlying questions that Judicial Watch is seeking to answer about the creation of the system: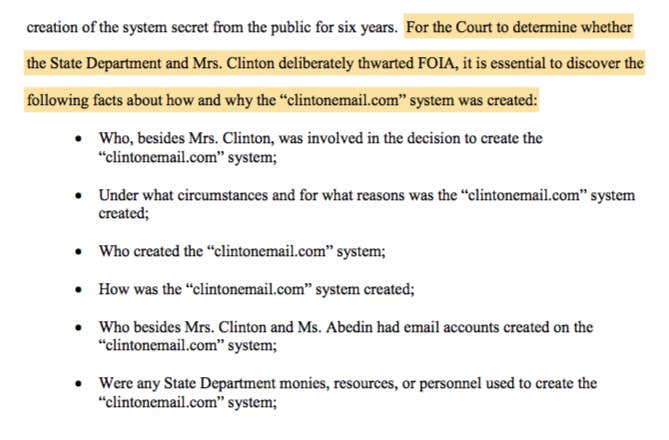 Here are the underlying questions that Judicial Watch is seeking to answer about the use of the system: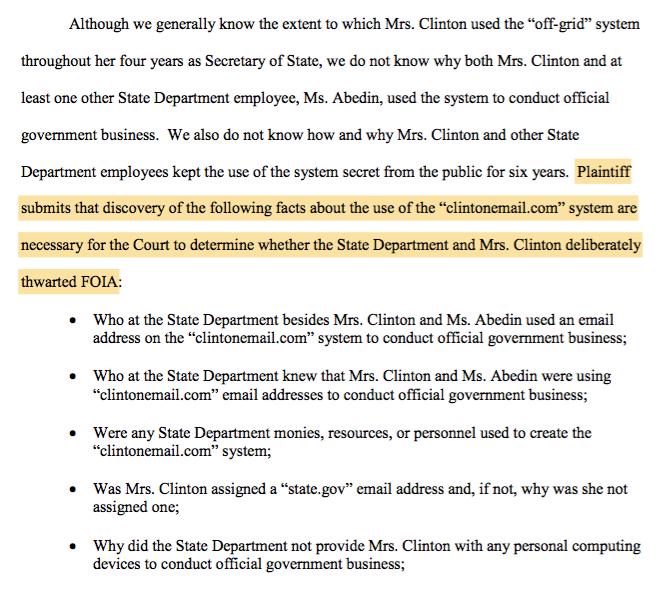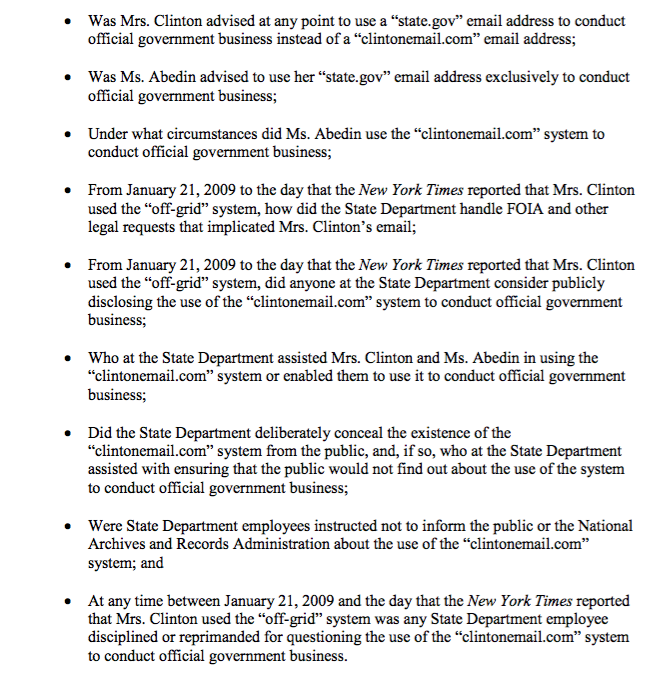 Here are the underlying questions that Judicial Watch is seeking to answer about Clinton's departure from the State Department and the handling of the system after she left the State Department: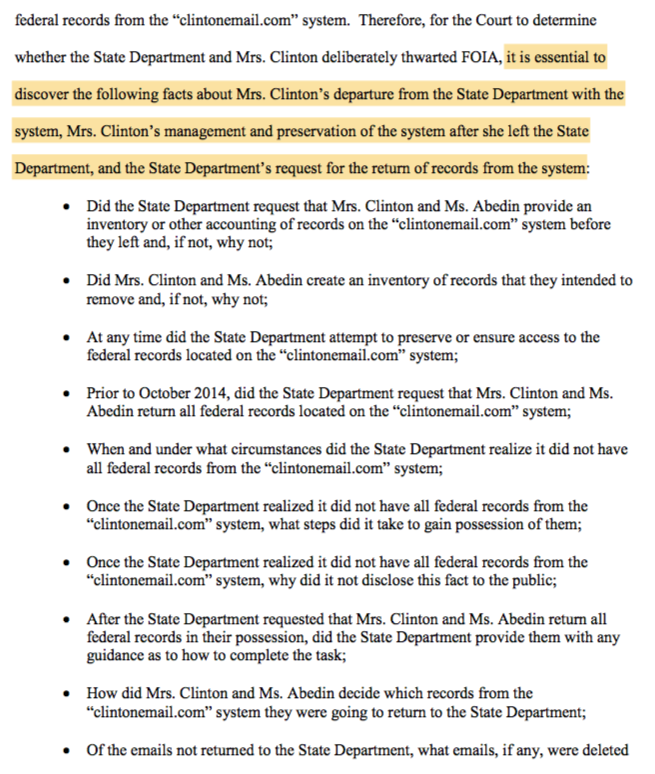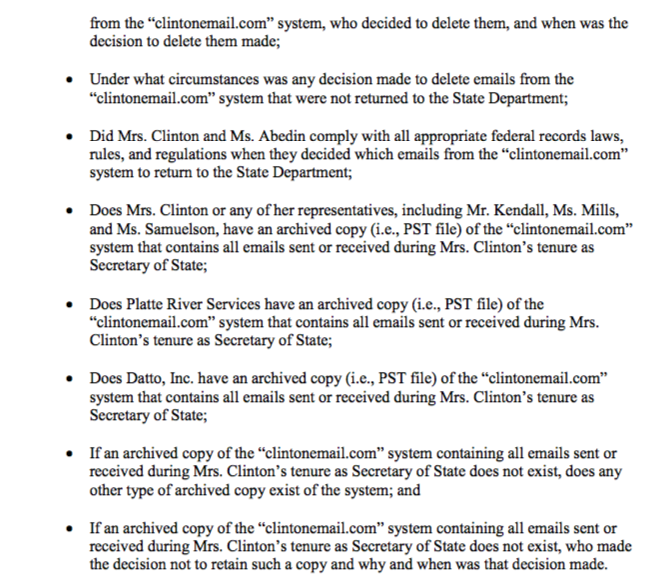 Here is the entry and order from the court in Judicial Watch v. State Department on Tuesday: