ACLU Not Commenting On Obama's Attorney General Pick
While several progressive, particularly civil rights groups, praised Obama's nomination of U.S. Attorney Loretta Lynch to be the next attorney general, the American Civil Liberties Union was silent.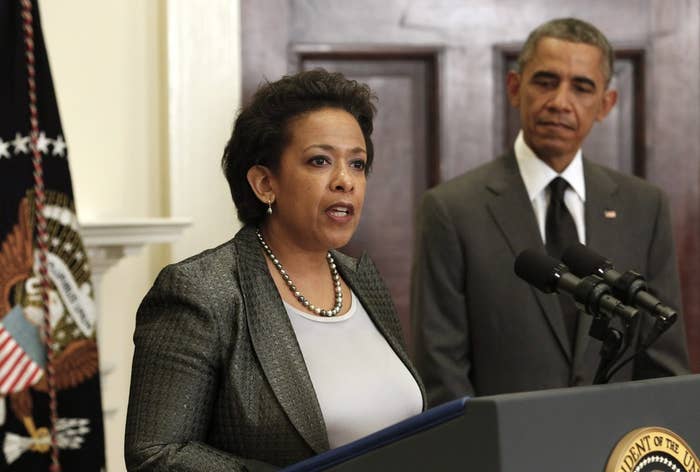 WASHINGTON — President Obama's rushed announcement on Saturday morning that he has picked U.S. Attorney Loretta Lynch as his nominee to succeed Attorney General Eric Holder was met with laudatory news releases from many on the left.
One notable group is missing from the praise for the Brooklyn prosecutor: the American Civil Liberties Union. In the past, the group has clashed with the Obama administration's Justice Department on national security and press freedom issues.
Although the head of the ACLU's Washington Legislative Office recently spoke with BuzzFeed News about the future of the Justice Department, the group has been silent about Lynch.
"[W]e're not going to issue a statement or do interviews about her," a spokesperson told BuzzFeed News Saturday in response to a Friday evening request for comment, adding that Buzzfeed News would be informed if the group decided to speak out.
Among those who issued support for Lynch's nomination were the NAACP Legal Defense Fund, Leadership Conference on Civil and Human Rights, and the Human Rights Campaign — all civil rights groups that have generally supported Holder's tenure.