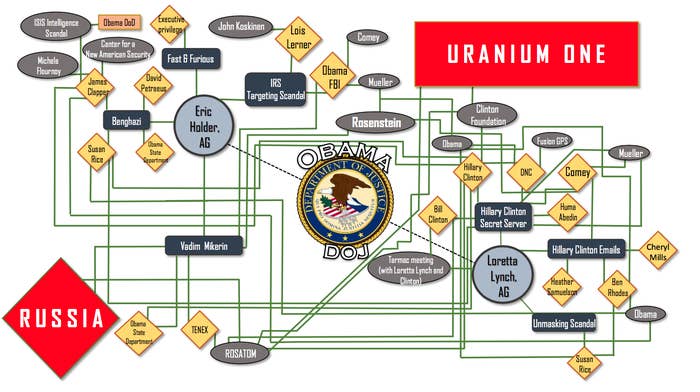 Several hours into Attorney General Jeff Sessions' testimony on Capitol Hill on Tuesday, Rep. Louie Gohmert, a Texas Republican, had a staff member display a giant sign behind him, detailing alleged connections between the Obama Justice Department and Russian interests — as well as a number of scandals from the Obama administration.
It is...something else.
Tuesday's House Judiciary Committee oversight hearing was, by and large, about Russia and the Obama administration — but normally the topics were separated: Democrats were asking about Russia (and the Trump campaign and administration), and Republicans were asking about the Obama administration (and how Sessions was changing things).
Then came Gohmert, a member primarily known for his winding, often conspiratorial floor speeches.
"[W]e've got a chart here that shows just how integral the relationship is with Mr. [Rod] Rosenstein, Mr. [Robert] Mueller, into this whole Uranium One thing. It sure stinks to high heaven and doesn't appear to me they ought to be involved in investigating," he said, referring to Republican wishes that Sessions appoint a special counsel to investigate Russia's purchase of Uranium One — a Canadian company that has mining interests in the US — over several years.
The allegations — questioned and debunked by Fox News, among many others — are that donations to the Clinton Foundation affected Hillary Clinton's role as secretary of state in the State Department's role in a nine-member body — the Committee on Foreign Investment in the United States (CFIUS) — that approved the sale.
The chart, however, raised questions.
1. First and foremost, as beloved Twitter pup @nycsouthpaw pointed out, no fewer than five entries — Obama, Robert Mueller, James Comey, Susan Rice, and "Obama State Department" — appear twice on the chart.
2. "Hillary Clinton Secret Server" and "Hillary Clinton Emails" are not directly connected, as BuzzFeed News Politics Editor Katherine Miller noted, but are connected through former Attorney General Loretta Lynch — as well as, it appears, Comey.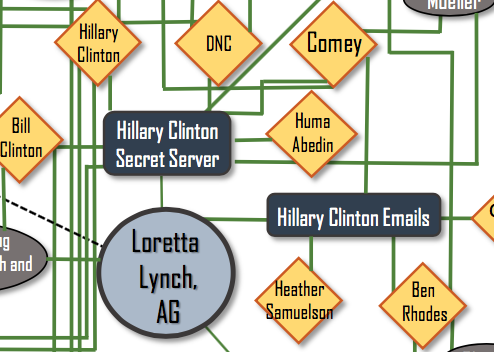 3. Bill Clinton is not connected to Hillary Clinton — except through "Hillary Clinton Secret Server."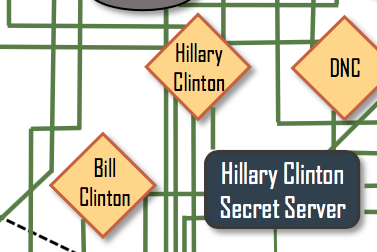 4. The one part of the entire chart that Gohmert's staff decided needed more context was "Tarmac meeting" — the one "with Loretta Lynch and Clinton," as opposed to all of those other tarmac meetings in the news in recent years.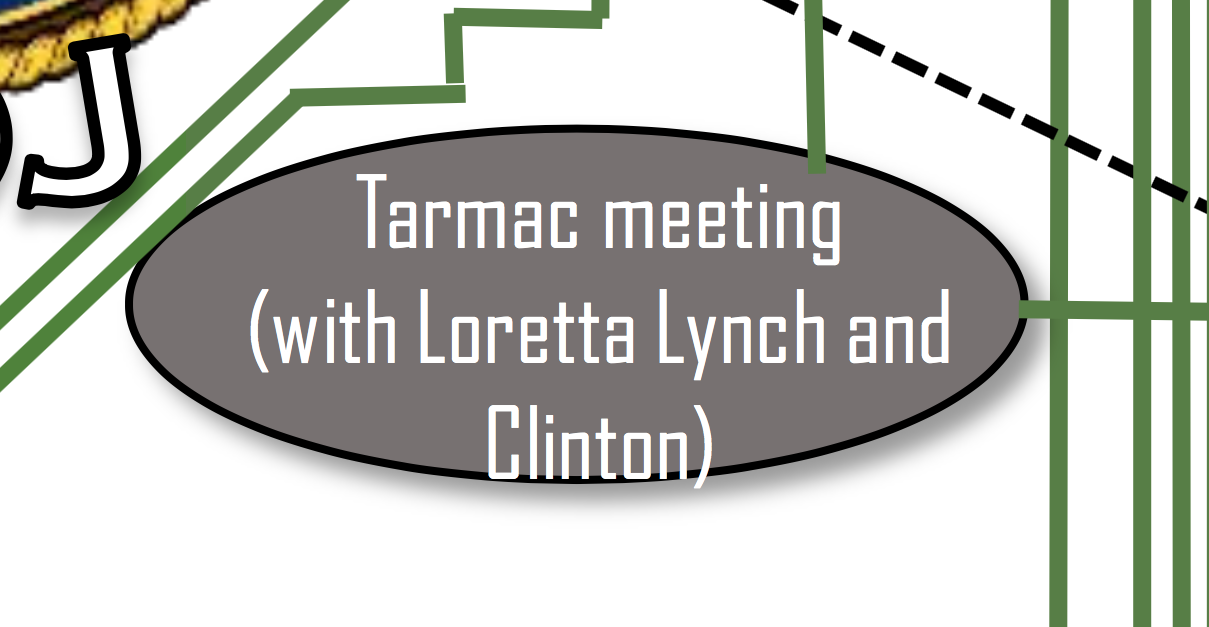 5. Even Sessions made it clear he was skeptical of Gohmert's attempt to draw Deputy Attorney General Rod Rosenstein into it, responding that Rosenstein's involvement in a federal prosecution of a former Russian official for money laundering came two years after the Uranium One deal was approved.
6. At the end of the day, only one thing was absolutely clear.
7. Even that, though, raised its own questions.
In sum: It's Always Something In 2017.