A California Sheriff's Office Says It Was An Accident They Retweeted Richard Spencer
Berkeley has faced prior protests this year that have grown violent. The Alameda County Sheriff's Office is trying to do a better job preparing to handle a planned late August rally by tracking what white nationalists are saying — and as a result, a sheriff's office employee said, they accidentally retweeted Spencer.
As the fallout from this weekend's white supremacist rally in Charlottesville that left three dead led to anti-racism protests and rallies across the country, a retweet of white nationalist Richard Spencer on Monday night led to questions about what exactly was going on at the Alameda County Sheriff's Office.
The person responsible told BuzzFeed News on Tuesday that the move was an accident resulting from the department's attempts to prepare for a white nationalist rally scheduled to take place in the county at Berkeley on Aug. 27.
"We absolutely oppose bigotry and hate speech. I do not support it in any way," Alameda County Sheriff's Sgt. Ray Kelly told BuzzFeed News on Tuesday, noting that the department "does not condone" discrimination of any type.

"It was an honest mistake," Kelly said of the retweet. "I am sorry that it happened."
"We are preparing for the upcoming rally at the university," Kelly said. The county has dealt with several rallies over the last year, including the April 15 rally at Berkeley that involved violence between the alt-right and antifa.
"Given the recent events in Charlottesville … our media people, myself included" have been examining social media, he said, and trying to understand better what is being planned.
"My job is to stay current on what's being said," Kelly said. "When we know what people are saying; we know what to expect."
He said that's why the Alameda County Sheriff's Office account began following "Based Stickman," the account of Kyle Chapman, an alt-right figure allegedly involved in violence at prior Berkeley protests who has supported efforts to militarize elements of the alt-right.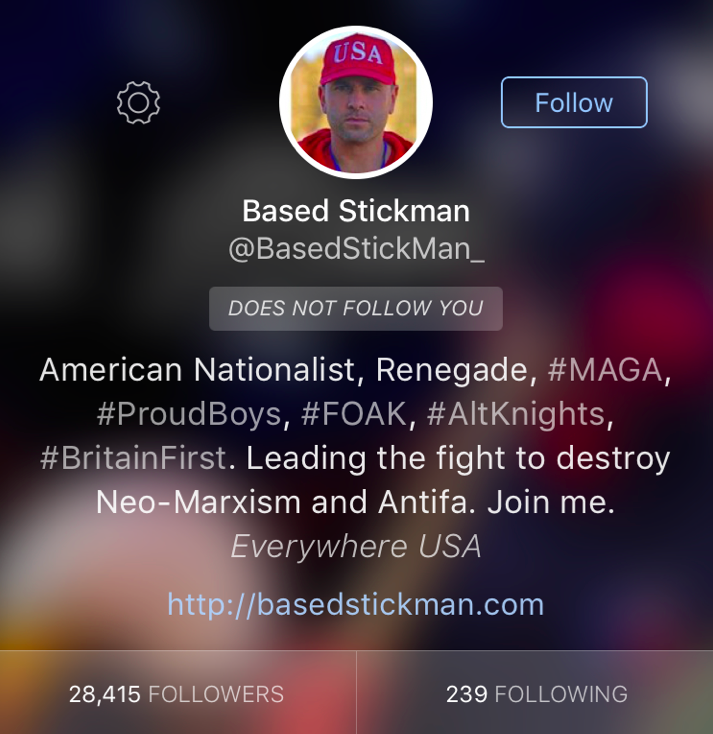 "We were going to follow them briefly to keep up with what they were saying," Kelly said. After criticism, he said the office decided to use other methods to handle tracking.
As to the Spencer retweet specifically, Kelly said, "Yesterday, we were looking at Richard Spencer's account … it led to a Periscope press conference." In trying to close the video, he accidentally retweeted it to the sheriff's office account. "It was not a two-step. It was just a one-step retweet."
(While an ordinary retweet takes two steps, Kelly is correct that if the video in Spencer's tweet was open on the Twitter application, touching the retweet button below it automatically sends the retweet to the person's own account without a second confirmation step necessary.)
Once he was told what had happened and was able to figure out how to undo it, Kelly said he took the retweet down. It took more than a half-hour for the account to remove the retweet — with one tweeted reply addressing the issue in the meantime.
Acknowledging that others may have handled the situation better, Kelly said, "I am not so savvy."