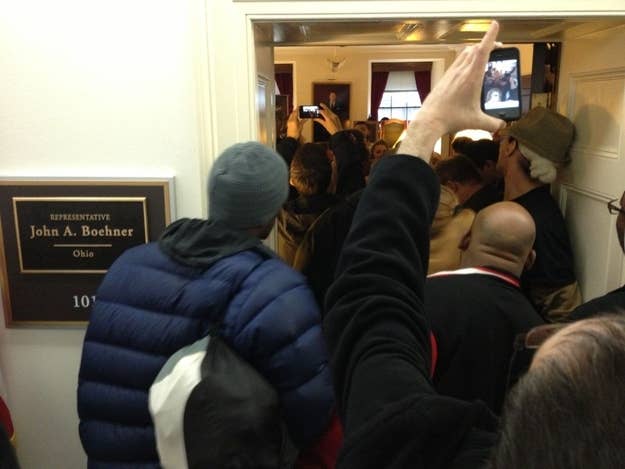 WASHINGTON — Seven people entered House Speaker John Boehner's office on Tuesday, stripped their clothes, and began chanting to protest anticipated budget cuts to HIV/AIDS programs if a deal is not reached to avoid the "fiscal cliff." The protest ended with the arrest of three of the protesters, all women, for indecent exposure.
"We grabbed attention by illustrating the naked truth and by showing how people with AIDS have had, literally, all of the clothes off of their backs taken away by these guys in Congress," one of the protesters, Jennifer Flynn, said.
Cassidy Gardner and Megan Mulholland, two community organizers for Queerocracy in New York City, were arrested, along with Flynn, who is a part of Health GAP in New York City.
"The reality is that these draconian budget cuts will actually result in the conservative loss of 600,000 people with AIDS' lives around the world," Flynn said moments before being arrested, referring to several federal programs aimed at fighting AIDS here and around the world. "We're talking about killing 600,000 people around the world if we let these budget cuts go into effect. And that's just one year."
Flynn said Queerocracy, ACT UP New York, ACT UP Philadelphia, Vocal New York, and the HIV Prevention Justice Alliance joined her group in Tuesday's protest, where the chants at Boehner's office in the Longworth Building included "Boehner, Boehner, don't be a dick. Budget cuts will make us sick."
Leon Tyler Jr., Stephan Georgiou, Michael Tikili, and William Livsey also participated in the naked protest but were not arrested. Dozens of others also joined in the protest, but remained clothed.
Paul Davis, an organizer of the protest with Health GAP said the group also held a rally in front of the Democratic National Committee "to make sure that President Obama knows that he has to stand firm against cuts to HIV."
The protest began about 12:30 p.m. Tuesday.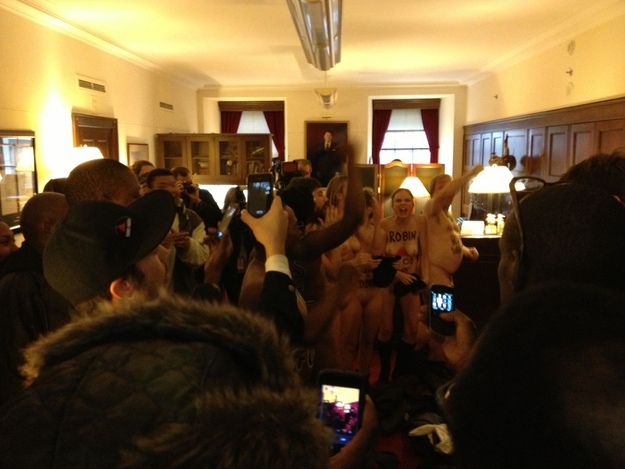 Capitol Police arrived soon thereafter to check out the situation.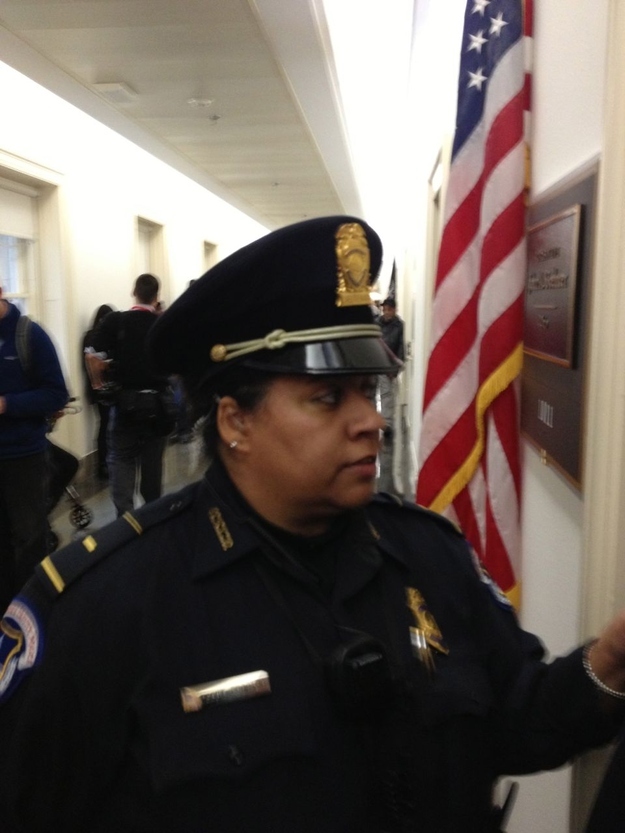 But the protest continued.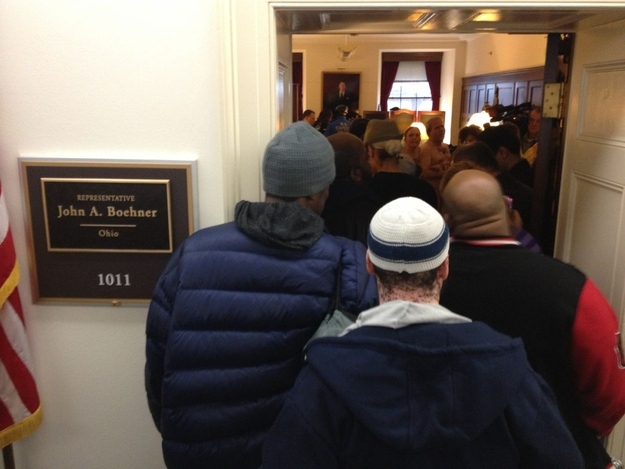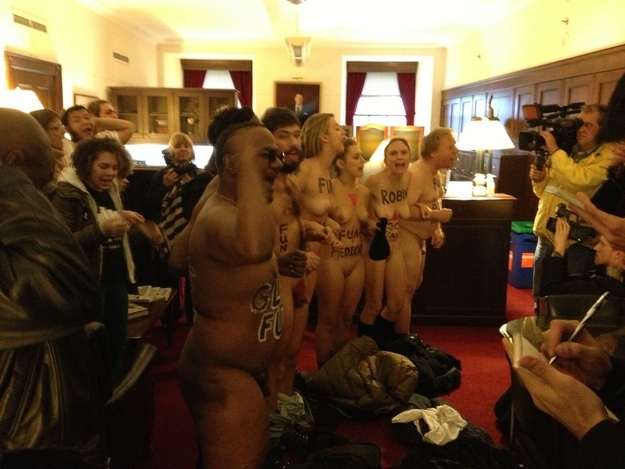 Then, the police arrived, ready to make arrests if necessary.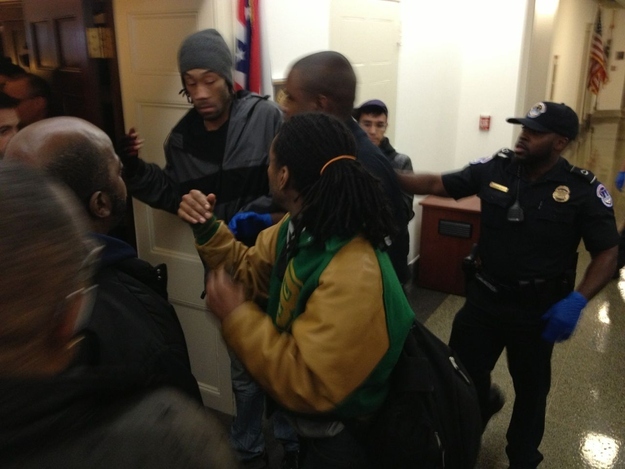 Everyone left the office, and some of the organizers and protesters answered questions in the hall.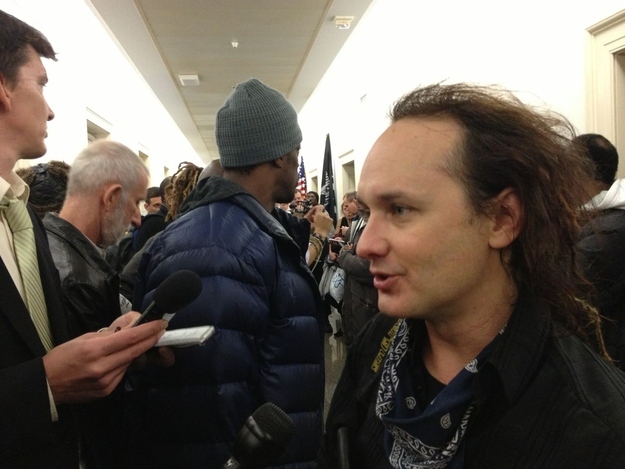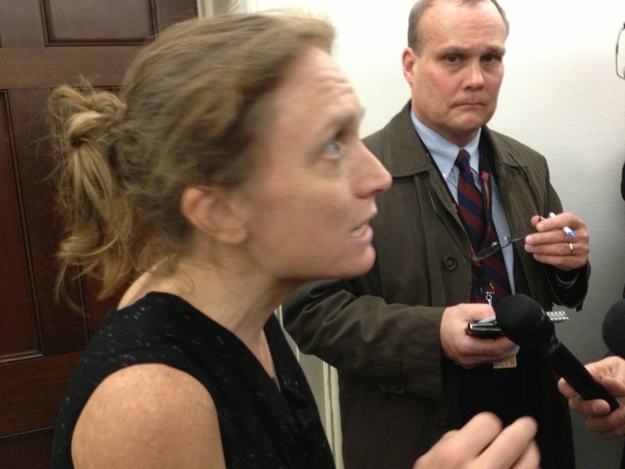 Then, however, the police arrested three of the protesters — all women, and all clothed at this point — for indecent exposure.