15 Times Socks The Cat And Buddy The Dog Received Mail At The Clinton White House
Among the tens of thousands of Clinton administration documents made public for the first time this spring were LITERALLY BOXES of letters sent to the four-legged inhabitants of the White House in the '90s. Here are some of the best.
1.
Nathan wanted a "paw printed picture" of the First Pets.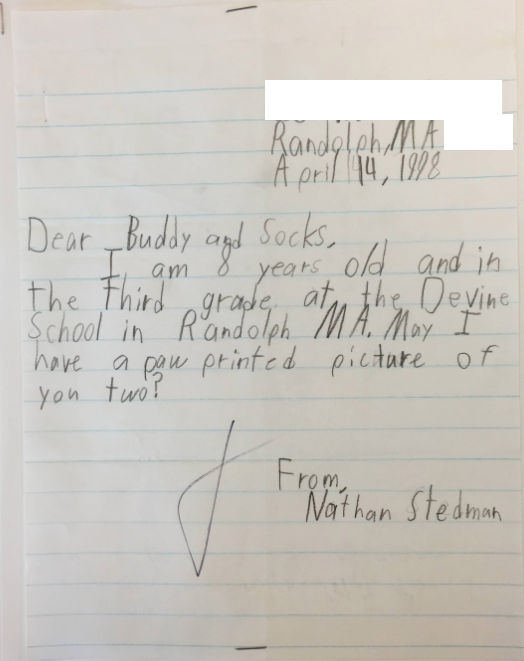 2.
George wanted his own cat.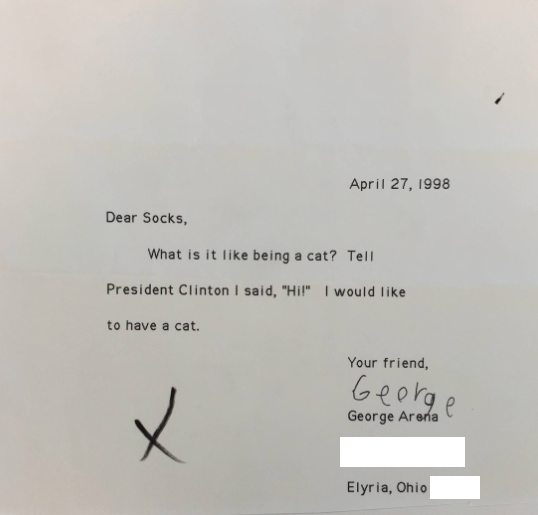 3.
Musti and Harmo — from Finland — were "big fans" of Socks.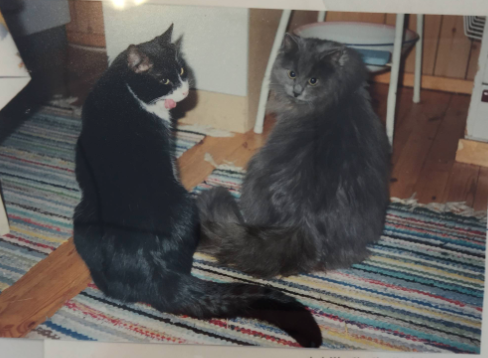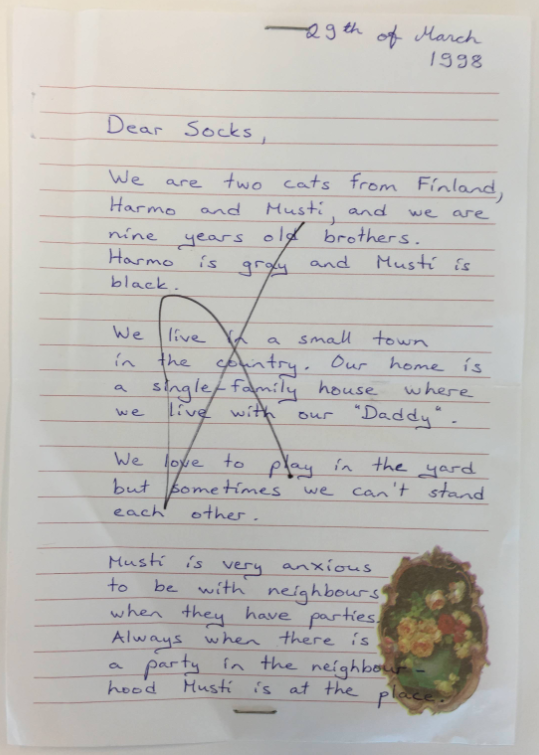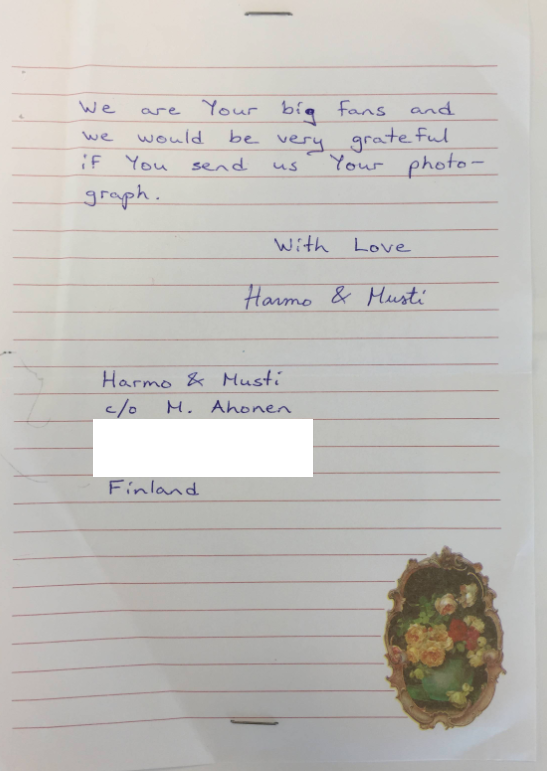 4.
Janet wanted a photo of Socks for a "Wall of Fame of famous or well-known people" in her class.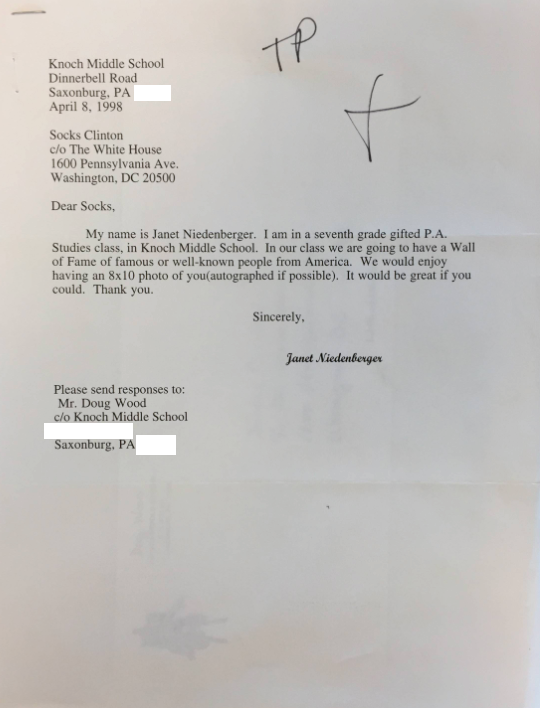 5.
Angus loved Socks.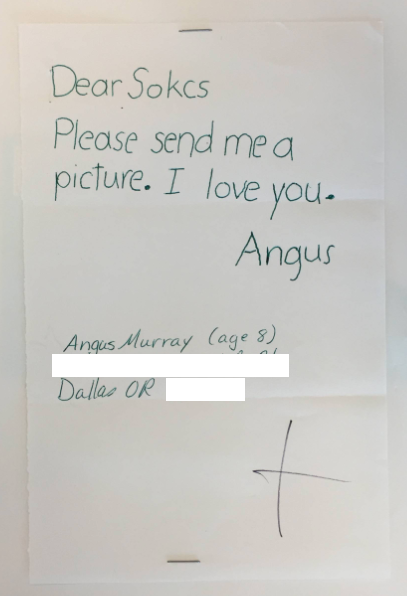 6.
Nicolas — in Switzerland — wondered if Buddy and Socks had become friends.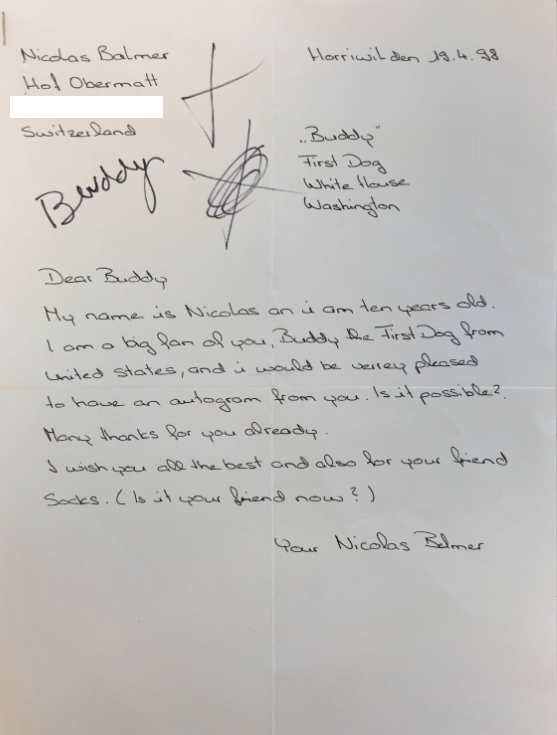 7.
Jennifer was patriotic.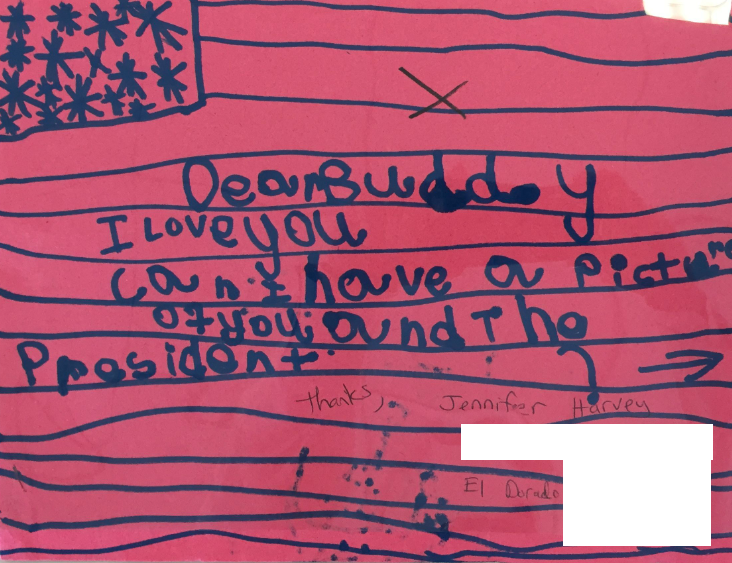 8.
Karen, a teacher, was blunt: "The one that the children have really wanted to meet ... is Buddy the dog."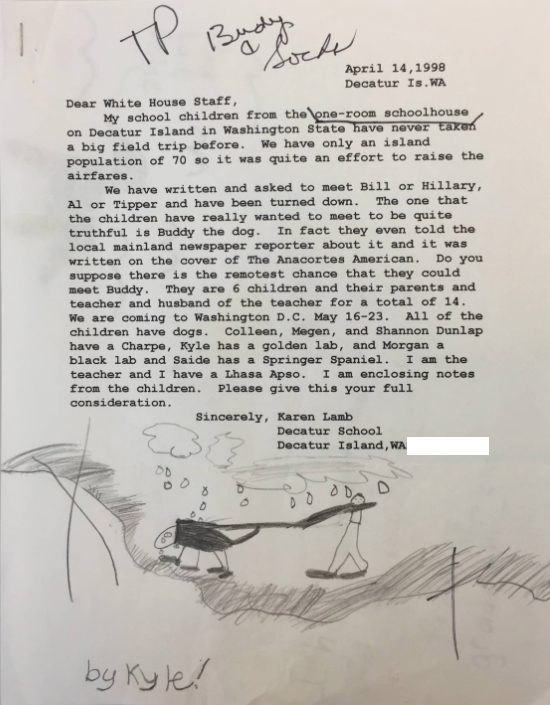 9.
Nichole used to have a dog named Buddy. 😭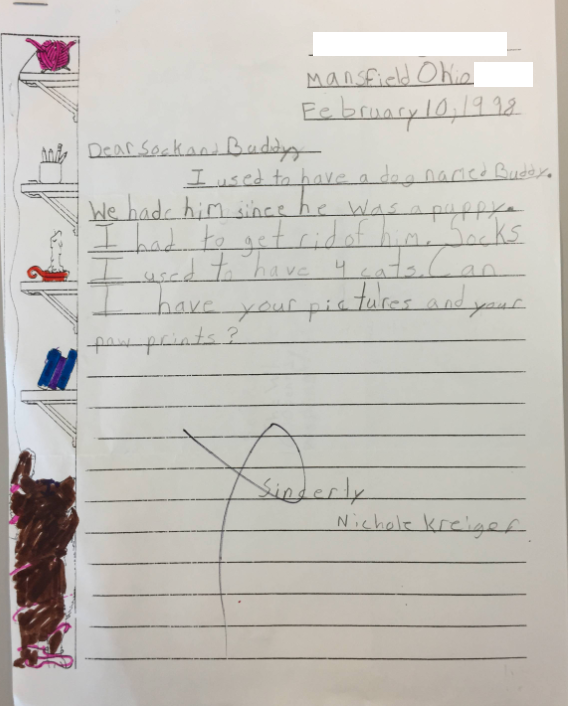 10.
Catherine means business.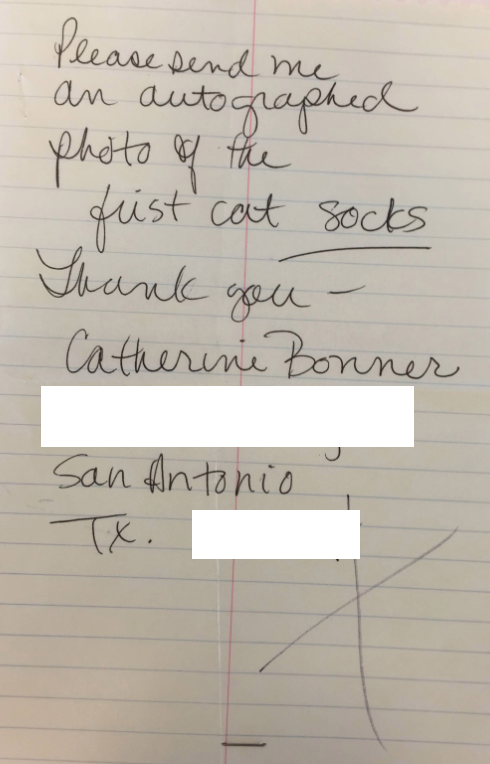 11.
Ford thought that spiders or bugs "might make a good pet."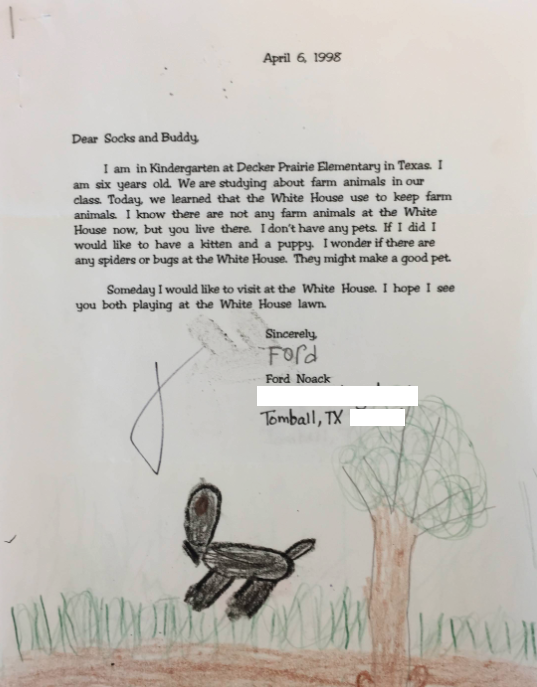 12.
Nelson wanted to be sure Buddy was being properly fed.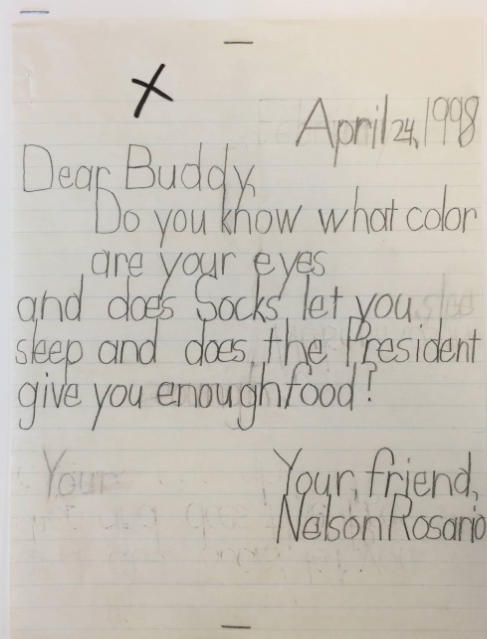 13.
Um.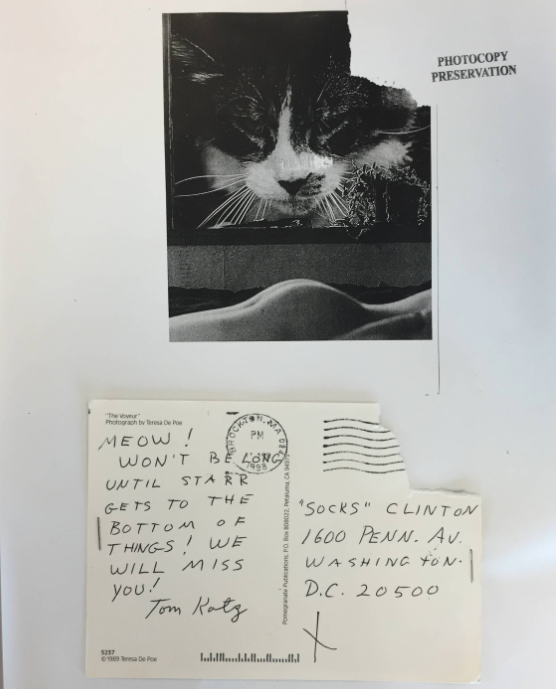 14.
Joseph let Socks know that he was learning cursive (but was not so proficient yet as to write the letter to Socks in cursive).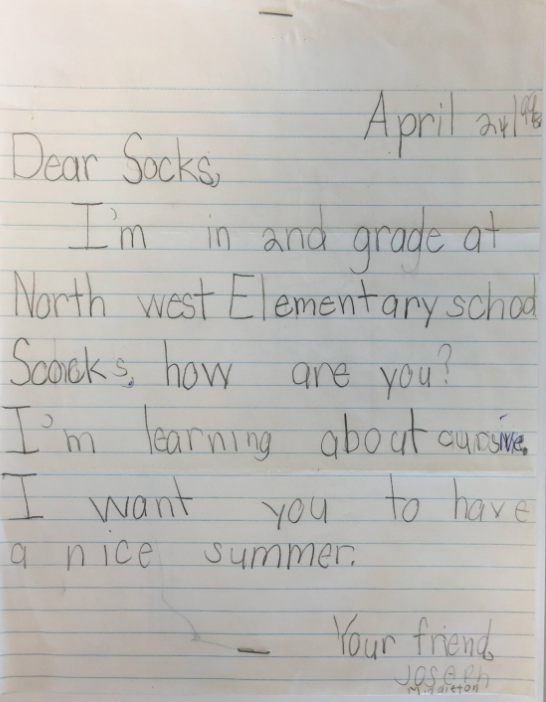 15.
Thomas, basically, was me growing up — SO MANY QUESTIONS.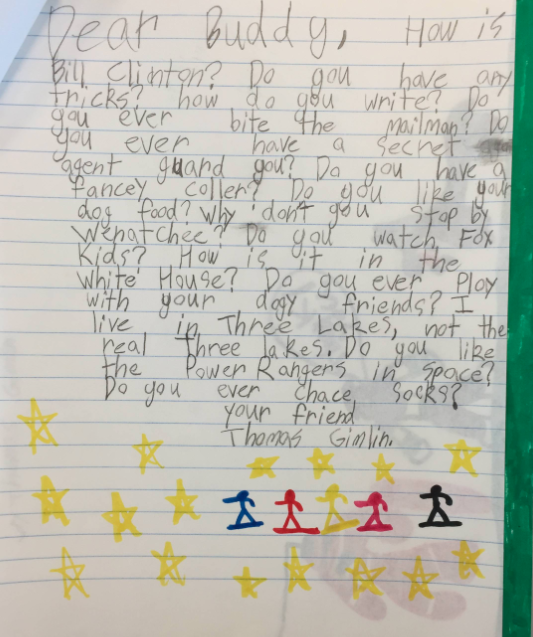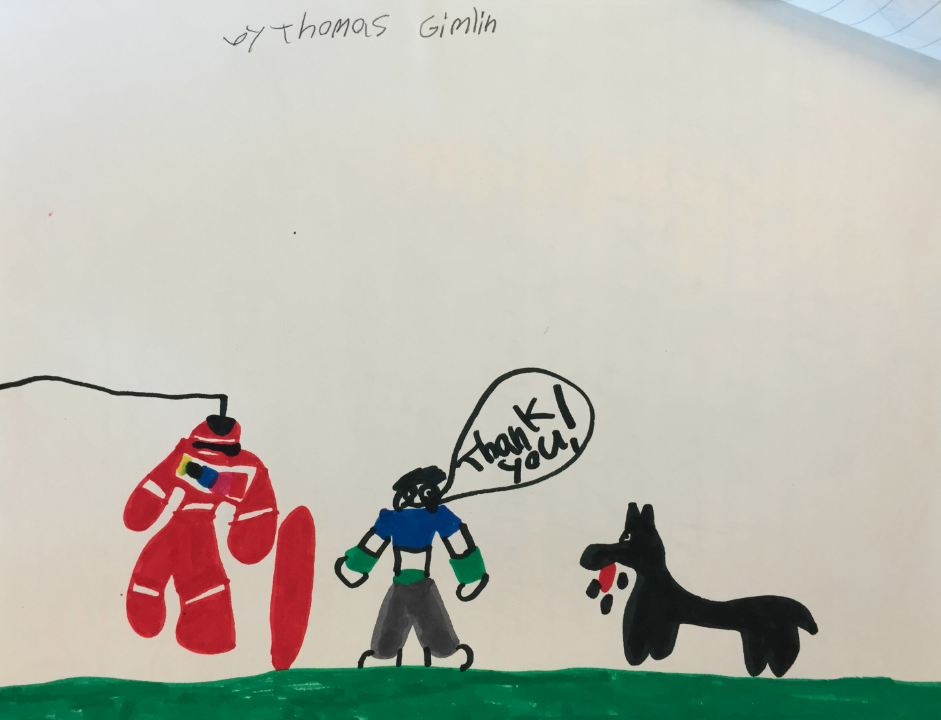 (And the art is A+ quality!)
If you are the author of any of these letters, please email me — chris.geidner@buzzfeed.com — and send me a picture of you with any pets you have today. (Unless you actually have spiders as pets, Ford. I'll pass.)
Update! Here — from a well-organized reader — is the response writers received:
The letters were found at the Clinton Library in the files of Shirley Sagawa, who was the deputy chief of staff to First Lady Hillary Clinton from October 1998 to January 2001. The letters are not, as of yet, available online.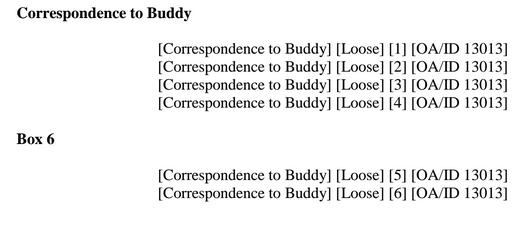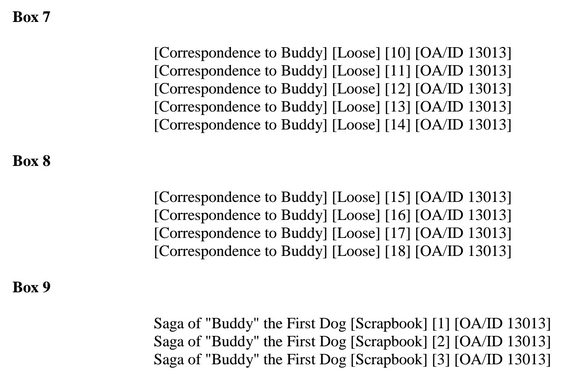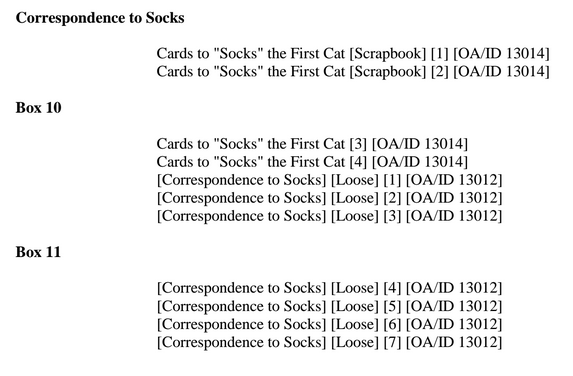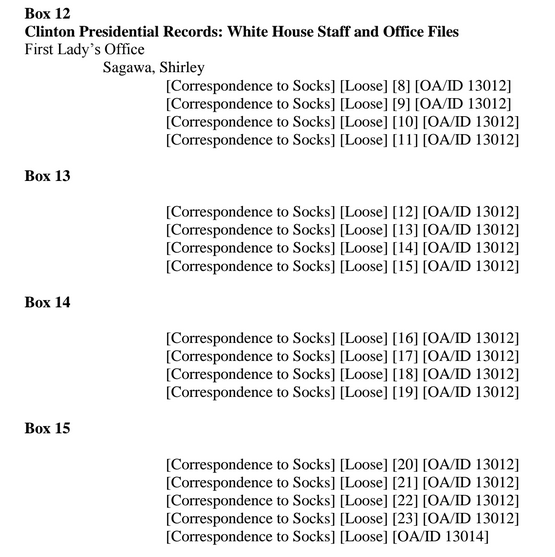 A person claiming to be Angus Murray — who loved "Sokcs" — has contacted BuzzFeed News with an update.
Email from Angus: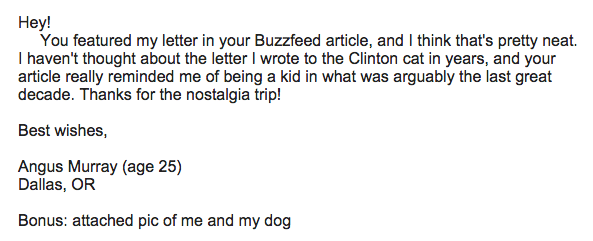 Angus and Rebel: