You Can View Your Facebook Search History And It Is The Worst Page On The Internet
Your worst nightmare come to life. Prepare for shame.

Every so often, social networks slip up and do something to remind us just how much of our deeply personal information they've collected. And when this happens, the results are uniquely horrifying. Facebook, as it turns out, has been collecting and saving your search queries and, with a little digging, you can go back and look through your history. It is, of course, a terrible, shameful reminder of past whims, desires, boring queries, and any number of things that should never be and must be immediately killed with hellfire.
It is the worst page on the internet.
It's hard to think of a great reason why Facebook needs to make these queries available to its users (the page is private and you can only view your own history), but perhaps even more concerning is the trouble it's gone through to make your history hard to find.
It's hidden deep away in your settings, under "Activity Log." The "Search" function is buried though so you'll have to click "More."
There it is. Your very own shame-page. Just sitting there. Waiting for you.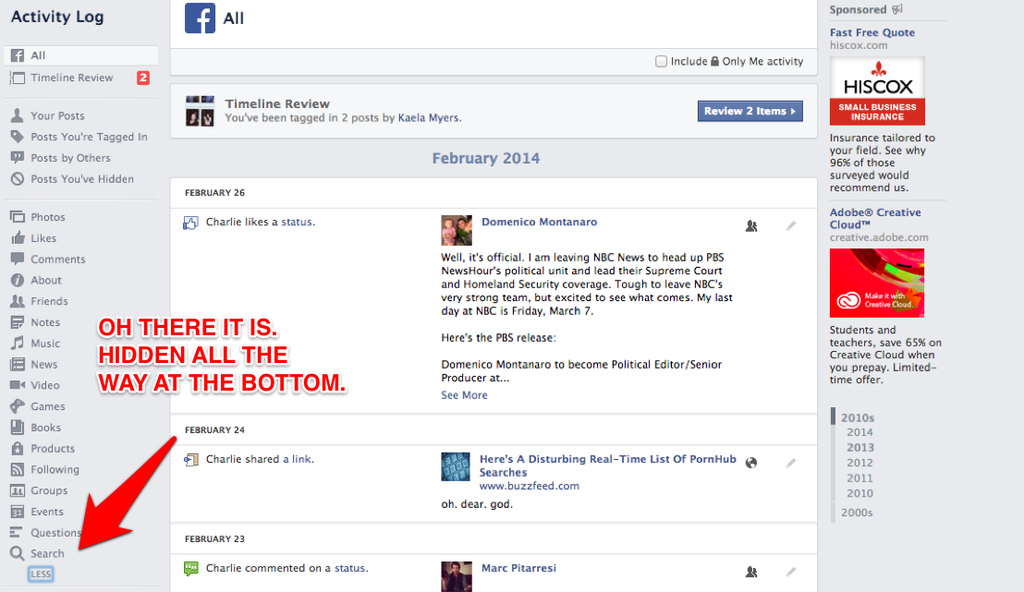 Welcome to Hell.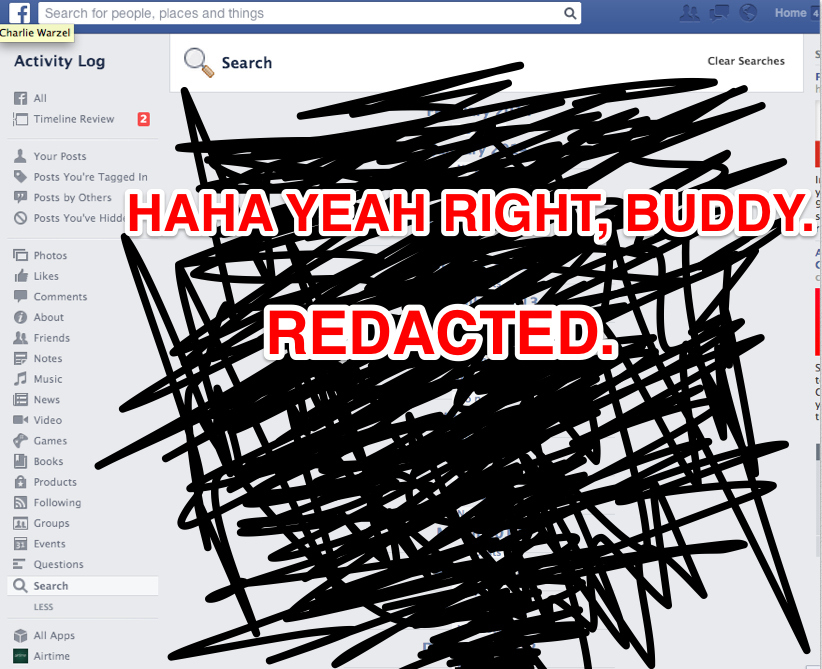 Luckily you can clear all of this with one click of a button.

This is what your page should look like. Much better.