The creation of "Follow Fridays":
The birth of #tcot: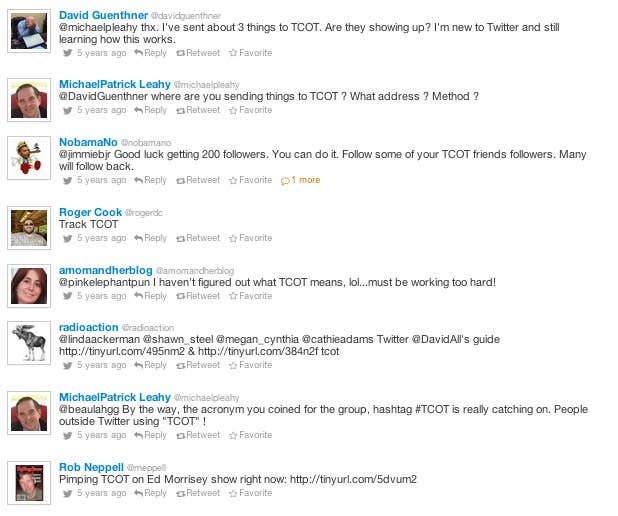 And the genesis of terrible terms like "tweeps":
And Glocal:
And crowdfunding: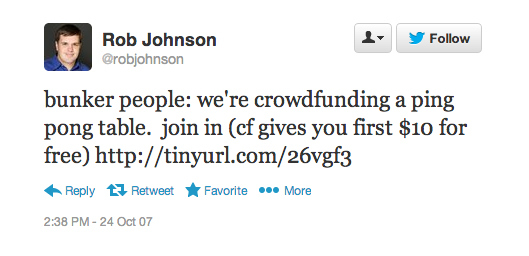 "The future of news":
First mention of Black Twitter:

The first LOL:
And the first selfie: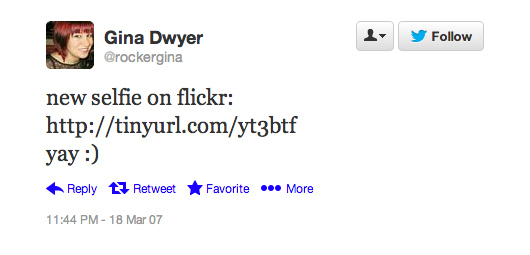 First sext:
The first (and saddest) meme: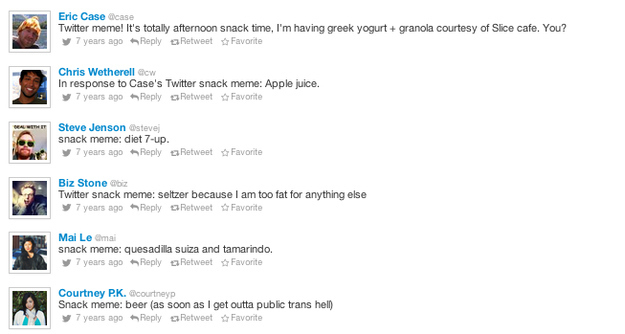 Mad Men: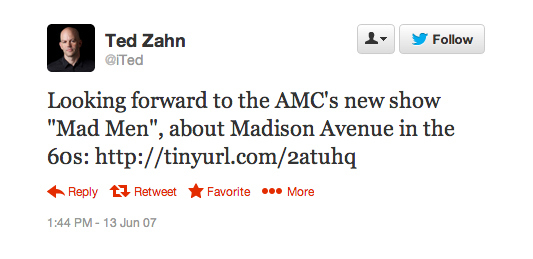 The iPhone:
The iPad's first mention came nearly three years before its arrival in stores.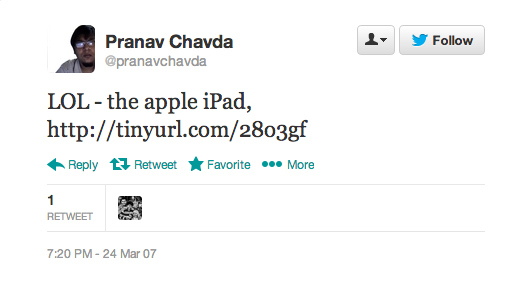 The cronut is far older than we thought...
Same with twerking.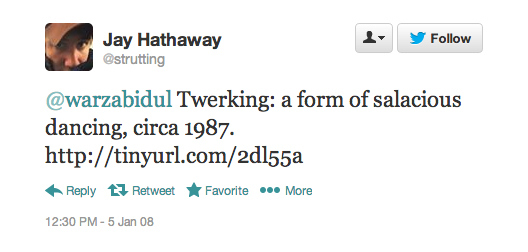 And the earlier "twurking."
Barack Obama, before becoming a household name.

Mark Zuckerberg has come a long way since his first mention on Twitter...
And so has Justin Bieber.
Which is linked to an amazing 2008 blog post. "Remember where you heard it from first; Justin Bieber is going to be MAJOR!"
Donald Trump...not so much.
Same for Tebow.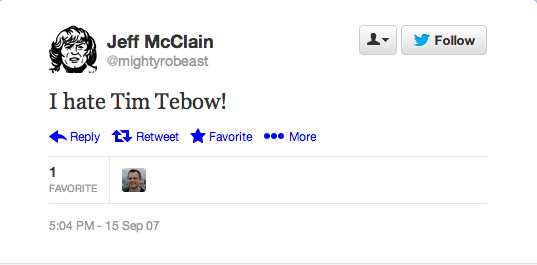 And a few things that remind us nothing has changed since 2006:
Cat videos:
Facebook:
And, for posterity, the first mention of BuzzFeed: