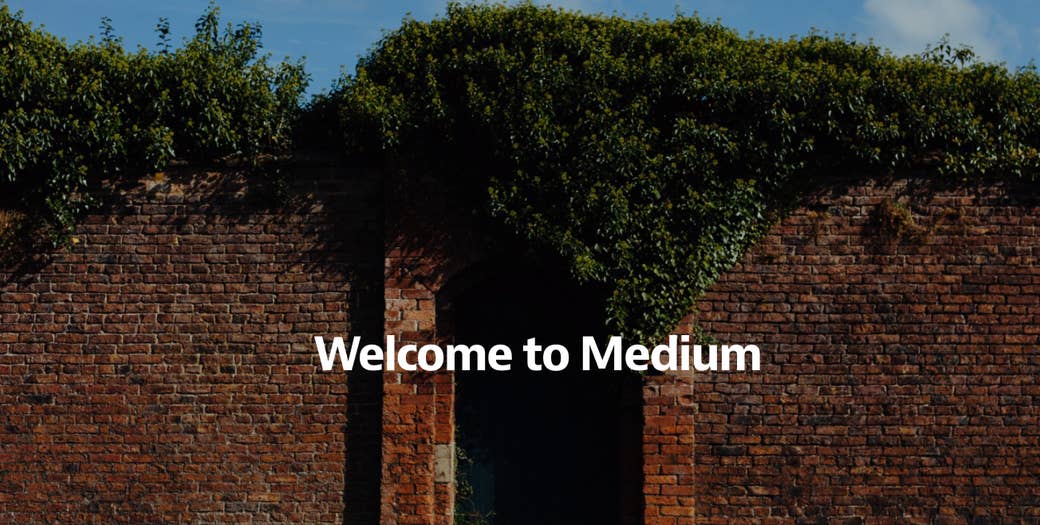 Late last night, Medium CEO Ev Williams published a blog post about the company's future. As is often the case when discussing the sleek publishing platform/publisher/startup founder's soapbox, Williams' post was somewhat hard to parse.
In the post, Williams writes that "Medium is not a publishing tool. It's a network. A network of ideas that build off each other. And people." He also notes that "in the last few months, we've shifted more of our attention on the product side from creating tool value to creating network value." It's a definite change in strategy for Williams, who noted in February that "Medium the product is a publishing platform" and that "Medium the company is both a publisher and a platform, but our effort is to build the best publishing platform there is."
If you're confused, you're not alone. So what does Williams' latest Medium strategy missive really mean?
Essentially, Medium is about to look — or at least feel — less like a traditional internet word factory and a lot more like a social network. Company sources and individuals familiar with its strategy tell BuzzFeed News that companywide changes intended to increase user sign-ups and interactions are on the way, with a greater emphasis on increasing the number of logged-in users, and getting them to share content with their friends and favorite posts by clicking on heart-shaped icons. It's also moving away from its sole emphasis on longform content and time spent on the site. As a part of those changes, the company is floating plans to restructure the management of one of its flagship collections, The Message. It also silently closed down one of its best-known sites, Re:form, in early May.
Medium launched in 2012 as yet another blogging tool — but with a prettier interface. Its founder, Ev Williams, had also founded Twitter and Blogger, and the move initially seemed like another foray into personal publishing. But it quickly began paying for high-quality editorial works, and brought on a slew of notable editors and writers to make that happen. It hired hotshot literary agent Kate Lee in 2012, and former Wired.com editor-in-chief Evan Hansen in 2013. It acquired the young but highly respected science publication Matter that same year and it was later relaunched as a successful (Matter was nominated for two National Magazine Awards this year) longform magazine. In 2014, it poached legendary writer Steven Levy away from Wired to start its tech site, Backchannel. It brought on some of the Web's best independent voices — Andy Baio, Paul Ford, Virginia Heffernan, Anil Dash, and Rex Sorgatz, among others — to write for The Message, a collection it described as "a modern version of Dorothy Parker's Algonquin Round Table." Within two years of its launch, Medium built a reputation as home to some of the best writing to be found anywhere.
At the heart of this, and the rubric under which it paid many of its writers, was a metric called TTR, or total time reading — a measurement of how long a reader spent on a page. While Medium once called this "the only metric that matters," company brass has recently referred to that internally as a misleading metric, and is backing away from it in favor of others that measure how its audience is interacting with the stories on the site.
According to sources, Williams held a "strategy update" meeting in late April to discuss the company's direction and to address, among other issues, generally plateaued traffic across the publishing platform. In the meeting Williams and Hansen, the head of Medium's Content Labs, decided the platform's main goal would be to prioritize and increase engagement across the publishing network. Specifically, to encourage more readers to create accounts and sign in to Medium.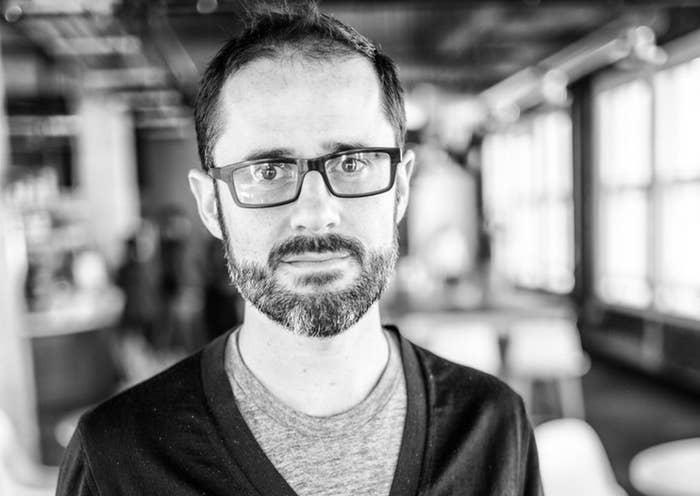 For Williams, who has long championed Medium as a social network for reading and writing (one of his posts is titled "Don't Write Alone"), the refocusing is about drawing users into the platform and getting them to engage, as is standard practice on networks like Facebook and Twitter. In the meeting, Hansen and Williams expressed concern that readers can enjoy most of Medium's content and even many of its recommendation features without logging in — unlike on most social networks. Williams and Hansen noted in the meeting that historically, the company has done a poor job of explaining the value of Medium's user features, a problem that they blamed on the new user onboarding process.
The focus now, according to one source, is to redouble efforts into beefing up Medium's network and community and focus less on top-line article consumption. As a result, Medium's editorial properties are being reorganized. Re:form, the company's design vertical, was killed after the company failed to find a sponsor to replace BMW.
According to an individual familiar with the reorganization discussions, Matter staffers will now manage the The Message's contributors. There have also been internal conversations as recently as March suggesting that Matter will change its URL and subsume The Message as a vertical/subdomain of that site. The Message and its writers are expected to remain their own franchise inside the publication. Across Medium, publications like Matter will begin to prioritize work that encourages readers to interact with the content by creating and submitting response posts, writing comments, and highlighting and sharing passages from the articles. When reached, Williams did not respond to requests for comment about plans for The Message or Matter.
For Medium contributors, compensation incentives could change, too. After the strategy meeting, Hansen and Williams noted that Medium's contributor compensation bonuses, which are normally paid out based on the TTR metric, might be replaced by a different engagement metric. Hansen and Williams hinted that rather than TTR, metrics such as follows, new-user recruitment, and article recommendations across Medium's social network could factor into writer bonuses in the future.
This is a notable change in editorial strategy: In November 2013, Medium touted TTR as "the only metric that matters."
Today, it seems "the only metric that matters" is now far less important.
Here's how Medium staffer Edward Lichty described it in a response to Williams' blog post today:
Publications on Medium — those we own, as well those published by others — are still important. Not only can they publish great stories and cultivate great writers, but they can start, lead and participate in big, exciting conversations. However, just because we call them "publications" doesn't mean but they need to adhere to the conventions of traditional periodicals. In fact, we'd be selling ourselves short if they did.
That sounds like a win-win. However, some writers fear that the changes will not only impact the quality of the work, but add additional financial strains. "The worry is that they're just going to slam everybody," a source at Medium told BuzzFeed News. "A lot more work, a lot less money, and less institutional support."
Some staffers fear that transforming Medium from a publishing platform and publisher into a full-fledged social reading network is a daunting task, and refocusing the company's editorial strategy around engagement could create problems the writers and editors currently producing high-quality original work. Reimagining Medium around a metric other than TTR is likely to change the way many publications will behave and be viewed. According to a source, Hansen and Williams acknowledged in a strategy meeting that organizing the company around time spent reading meant prioritizing paying writers to write lots of longform content in order to keep people on the site. Some fear that now, the company could shift away from prioritizing traditional articles in favor of work that is more interactive. That doesn't mean that outlets like Matter will stop publishing great, ambitious longform work entirely, but that they will likely also be geared toward fostering reader engagement.
These changes are already seeping into Medium. This morning, Matter published a stylized quiz by Steven Levy. On Twitter, a few Medium and Matter staffers noted it's the company's first quiz.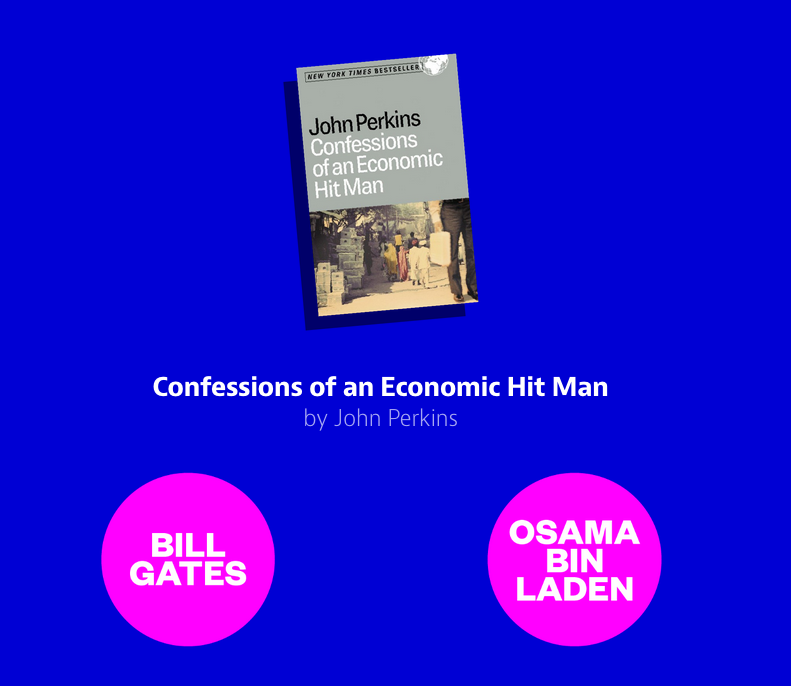 Two weeks ago, Hansen argued that Medium's editors should lead by example, and model the behavior in their own posts that would cause readers to be more engaged and more likely to log in. This week Hansen published a short poll asking users to respond to the question "Should U.S. Make College Tuition Free?" In the post Hansen asks readers to "just use Medium's highlight tool to let me know what you think of the free tuition proposal. To participate, log in to Medium and highlight the answer below that best corresponds to your views. Vote once. You can join in on mobile by using our iOS app." It just takes a minute, but it's very engaging.